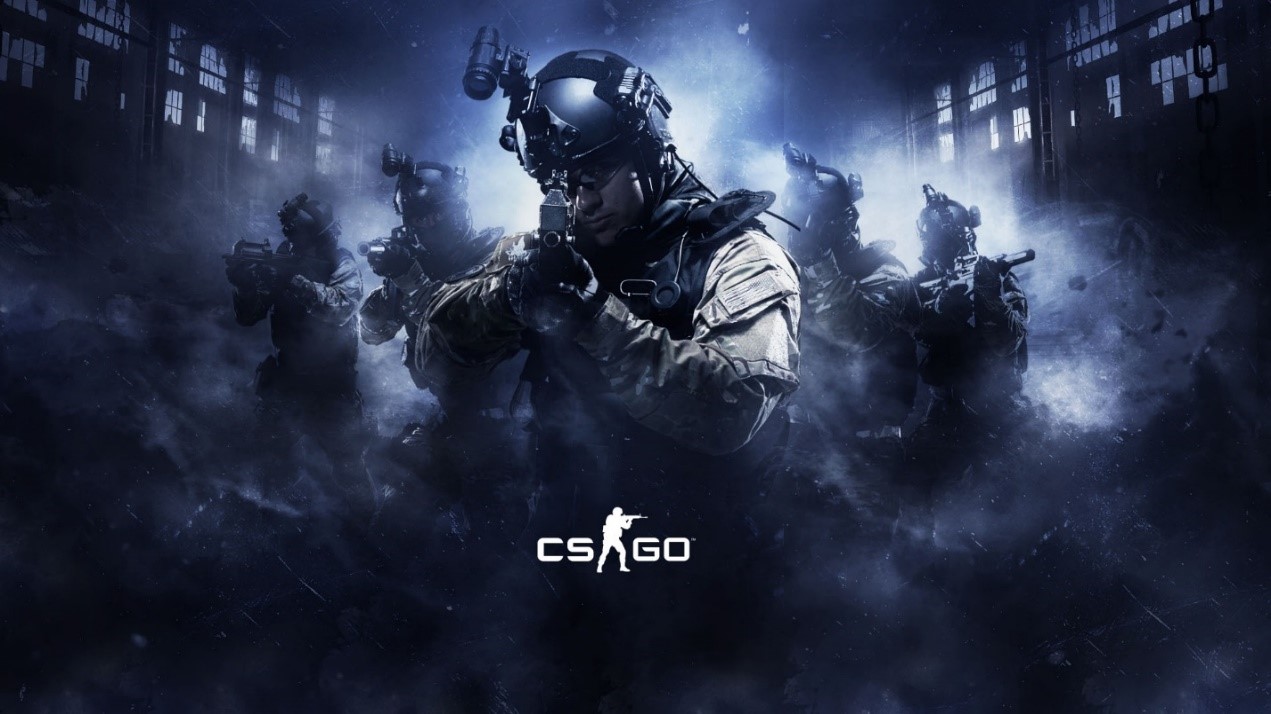 CS:GO Betting Sites
Counter-Strike: Global Offensive is the most popular competitive FPS esport and as a result it features on the vast majority of esports betting websites. Originally conceived in the late 1990s, the game is now owned and developed by Valve and attracts one million dollar prize pools for its majors.
Any of the major esports betting sites will provide CS:GO markets, and many of them offer alternative ways to bet on matches. These include round betting, headshot percentage, top fragger and a range of others. Click through to any of the CS:GO betting sites below to find upcoming matches and available player bonuses.
More About CS:GO Betting Sites
Counter-Strike: Global Offensive is a top tier esport that has spawned some of the most watched gaming tournaments in the world. There has been a great deal of interest from sportsbooks to introduce CS:GO into their repertoire, with many now providing CS:GO match odds as a core market. There's a lot to learn about Counter-Strike betting, and to assist with our long list of the very best CS:GO betting sites we've provided some guidance on what makes a good esportsbook.
In such a competitive world of esports betting, it can be difficult for a CS:GO sportsbook to stand out from the crowd. It's also true that many of the major bookmakers from traditional sports like the NFL and soccer totally fail to deliver a good esportsbook, so here's what to look out for.
CS:GO Sportsbook Bonuses
A number of the CS:GO sportsbooks on this page will offer enticing bonuses to new and existing players as a marketing strategy to win more business. Bonuses are a fantastic reward for a large number of players, and deposit bonuses can often reach well over a $1,000 for the more savvy player, however some precautions should be taken…
Different betting sites will have different terms and conditions attached to their bonus offering. Minimum deposits are standard and transparent, however wager requirements are often overlooked and can lead to disappointment. Be sure to check the size of your bonus' wager requirement before attempting to claim it. In some cases you may need to wager as many as 40 times the combined amount of your deposit and bonus. This isn't an impossible feat, but certainly a difficult one.
To see what the terms of the bonus are, view our esports bonuses page and click the question mark symbol on any of the bonus cards.
Betting Markets
Most players betting on CS:GO are typically interested in match win odds, and anyone offering Counter-Strike markets will provide these betting lines. However, some CS:GO betting sites will offer more than just match odds, providing players with a diverse range of markets that can make for a more exciting way to bet:
Map betting
CS:GO teams are known for their map performance and teams will generally play better or worse depending on the map selection. Top tier teams still have their strengths and weaknesses, and knowing this type of information can really help a more savvy CS:GO bettor to determine the outcome of the match. Virtus.Pro for example, are well known for their Train strategy, but lesser known for their ability to control Dust2.
Top fragger
Plenty of CS:GO teams have their stand out fraggers who regularly top the leaderboard for their team. Some sportsbooks will allow you to bet on the player who comes out on top at the end of the map, match or tournament. Currently we are not able to list the exact markets available at each CS:GO betting site, but this is a feature we aim to introduce in the coming months.
Knife round
At the start of each competitive match, a knife round takes place to determine which team decides their starting side – Counter-Terrorist (CT) or Terrorist (T). Some bookmakers will allow players to bet on the outcome of this round, leading to an exciting (but high variance) way to bet.
In-Play Bets
CS:GO betting gets a lot better for many players when bets can be made in real-time as the match plays out. Live or "in-play" CS:GO betting is a popular market and available on many of the betting sites listed here. Typically, live bets will only be limited to map/match winners and so betting on markets like "top fragger" or "knife round" are unavailable.
The best CS:GO betting sites are those that offer live streams alongside their odds interface. This makes placing a bet much easier than switching between tabs, and often these sites also have live betting chat for the members – which unlikely Twitch chat – is not an incoherent mess! Live chat is perfect for those players looking to get a little more discussion on how the CS:GO map or match is playing out.
Selecting the Best CS:GO Betting Sites
Our ratings for each of the CS:GO betting sites listed here are written and edited by skilled esports gamblers with hundreds of hours experience playing the game itself. Reviews are written impartially and we're not afraid to call out a betting site for under-performing. Some of the best sportsbooks offer some of the worst esports betting experiences, and in many cases it's the dedicated esports betting sites that offer the best CS:GO markets. We've used a number of variables to determine the ratings for each site, and for your convenience we have ordered them from best to worst on this page. You can choose one of the available CS:GO sportsbooks from the list below.