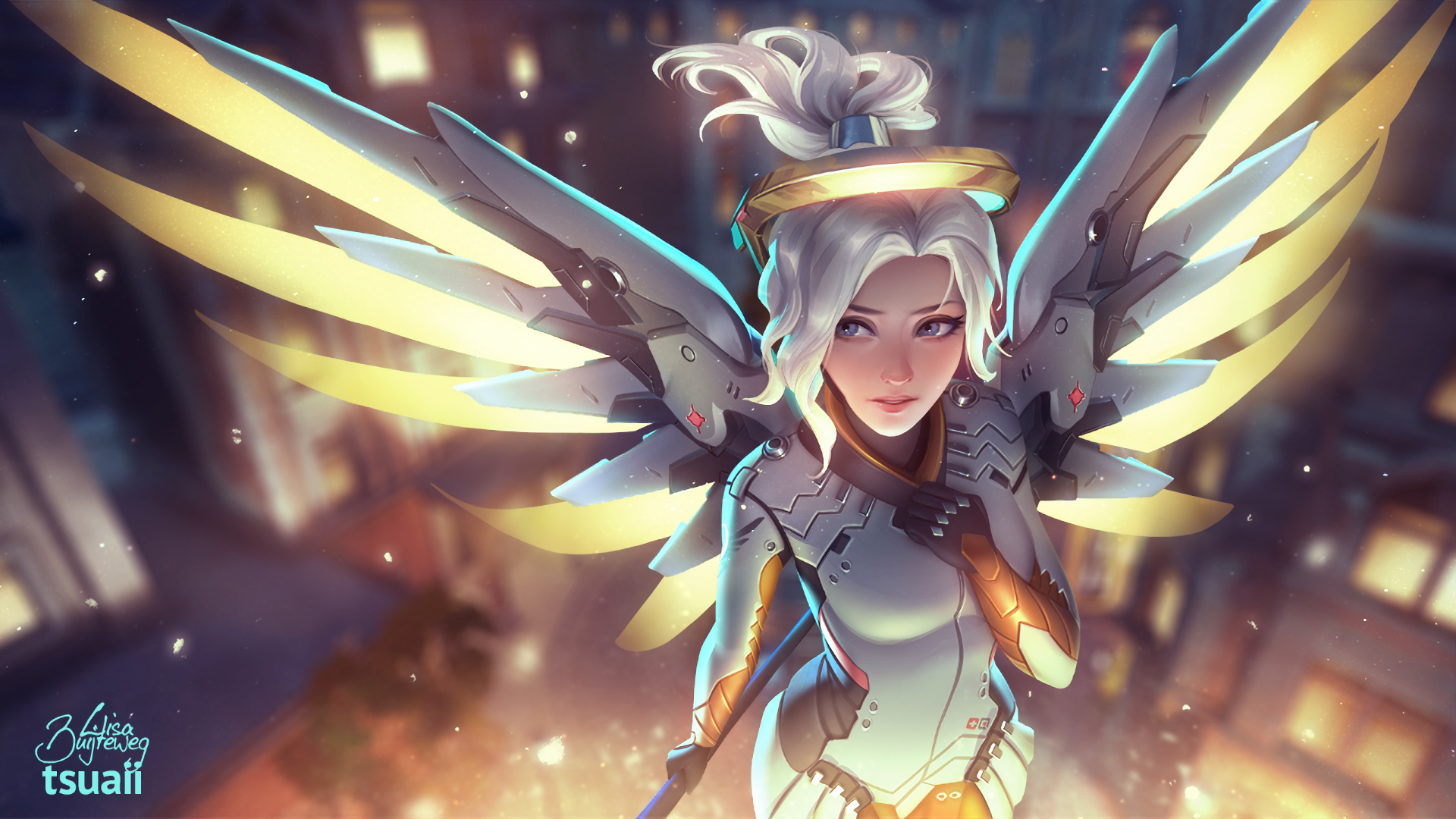 Hearthstone Betting Sites
Hearthstone is a popular turn-based card game developed, published and released by Blizzard Entertainment in 2014. The game is based off of the lore of Blizzard's highly successful franchise, Warcraft and has gained much broader adoption through its suitability for mobile, tablet and PC gaming. Hearthstone is now a competitive esport and plays a significant role at a number of major events in the esports calendar.
Where To Bet on Hearthstone Online
While Hearthstone remains a relatively small esport, its backing by developer Blizzard and appeal to CCG (collectible card game) and Warcraft fans means that it should remain a viable esport for some time. This can be seen in the range of online betting sites that support Hearthstone betting.
We've listed some of our favourite Hearthstone websites below. These include both long-time members of the betting fraternity and newer entrants that are focused exclusively on esports titles like Hearthstone.
Upcoming Matches
Hearthstone Bonuses
There are a wide range of Hearthstone bonuses available, and they differ from site to site. One of the most common promotions is a first deposit bonus, which rewards you a percentage of your first deposit as bonus funds. This can range anywhere from 50% to 200%, meaning you can claim sizeable bonuses at some sites.
This is a particularly attractive welcome offer for many bettors, but remember that most of these deals will come with wagering requirements. This means that you'll have to wager the bonus a set number of times before you can cash out, but that's only fair. After all, it is basically free cash!
Another common bonus is where bookies give players free bets to help you get started. An example of this kind of bonus is 'get a $10 free bet when you bet $5'. These also come with terms and conditions, but as the value of the free bet is usually lower than first deposit bonuses, the terms are often less strict. Another good offer is the cash-back bonus, which returns a percentage of your losses to your account, softening the blow of an inaccurate prediction.
Hearthstone Betting Markets
Hearthstone has really started to grow as an esport over the past couple of years, especially after Blizzard started supporting collegiate Hearthstone tournaments (tournaments held on college campuses).
Currently, although there's a variety of Hearthstone betting sites, the number of markets is relatively few. However, as Hearthstone esports become more popular, bookies are sure to introduce more unique markets. Let's take a look at the Hearthstone betting markets you're most likely to encounter:
Latest Hearthstone News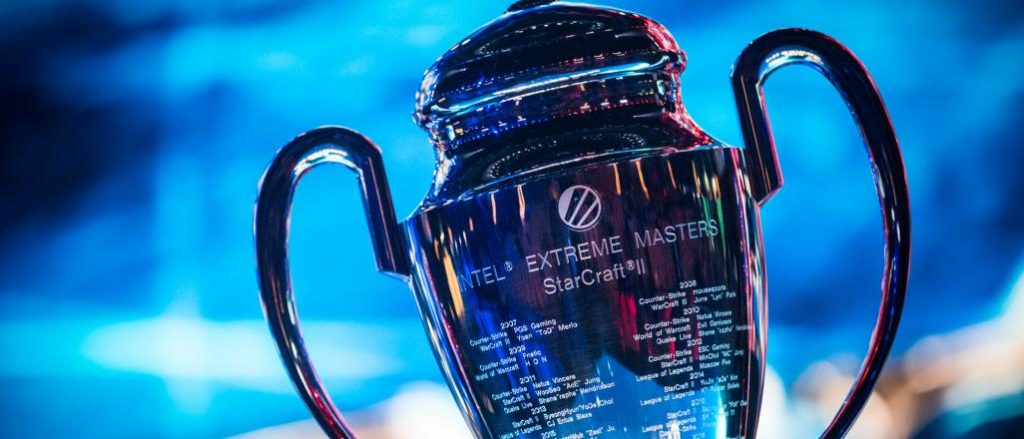 Great news for StarCraft II and WarCraft III fans! ESL has recently announced the return of competitions for both titles in ESL Pro Tour Starcraft II and WarCraft III: Reforged.  ESL in collaboration with DreamHack confirmed that all 2020's events will be held as online regional tournaments, adding up over 75 days of additional competitions…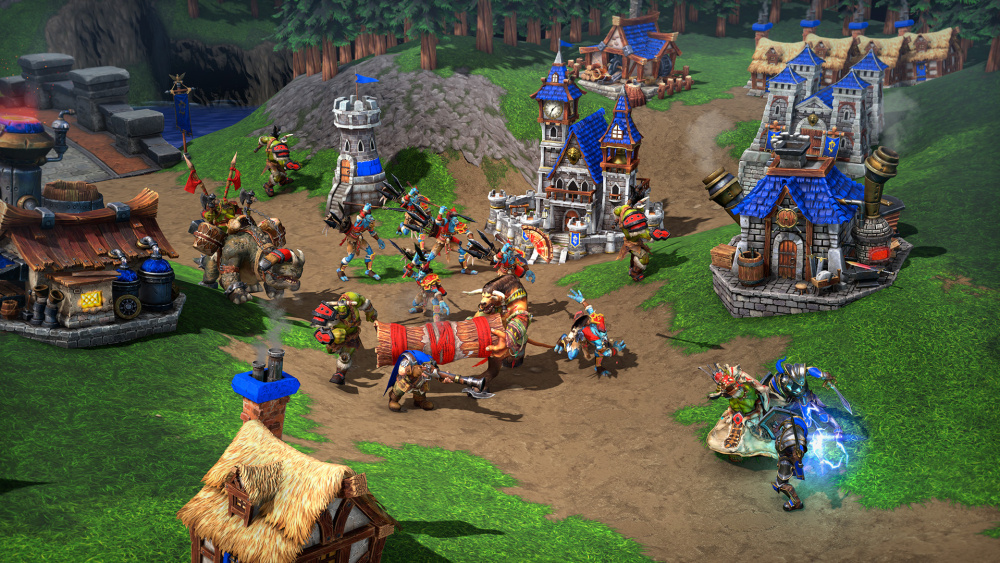 In addition to Blizzard's announcement at Blizzcon 2018 around the addition of new heroes to their Heroes of the Storm and Overwatch titles, they also announced their plans to recreate some of their classic gaming titles to give their fans the ultimate nostalgia trip. Warcraft 3: Reforged Edition One of the iconic classic titles that…
Learn More About Hearthstone Betting
Hearthstone is sometimes criticised for its reliance on RNG (random number generator) effects, but anyone who follows the pro scene can see that it that relies heavily on a player's knowledge and strategy. Players need to be able to maximise the value of cards on the field, know when to play cards for maximum effect, and be able to stay one step ahead of their opponent.
This means the best players are able to shine tournament after tournament through creative decks, excellent crisis management and an exhaustive understanding of both their own deck and their opponent's.
Once you begin to see the common strategies and deck styles used by the top players, you can gain a deeper understanding and appreciation of the game. This will help make Hearthstone betting easier and more enjoyable. Let's continue!
Hearthstone is not just about choosing the right 30 cards before play — it's also about maximising the value of the cards on the field, knowing when to play cards for their maximum effect, and predicting the opponent's strategy from seeing only a few cards in their deck. Once you begin to see the common strategies and deck styles played by the top players, you can gain an appreciation for players that break the rules in just the right ways to come out on top. Each match has the potential to influence the meta of the entire game, and knowing history is being made gives high-level play a convincing air of gravity.
Who To Back?
Figuring out who to back in Hearthstone might seem complicated at first, as there are hundreds of players with a variety of playstyles. But fear not- it's easier than it seems!
We recommend heading over to Twitch every once in a while to watch some of the games and to keep up to date with new expansion releases. From there, you can start to follow certain players whose playstyle you understand so you can get a better grasp of the game and how certain decks interact with one another.
Before long you'll be able to explain why the Deathrattle Hunter deck is better than the Miracle Rouge. You can then determine which player is better than another based on their gameplay and their deck build. Keeping up to date with the latest news, results and predictions can also help you rate different players' chances when you bet on Hearthstone.
Hearthstone Basics
Unlike other esports such as CS:GO and Dota 2, Hearthstone matches are played between two people, with each player picking a deck of 30 pre-selected cards to use in the game. In tournaments, it's common to provide four decks, one of which can be banned by your opponent.
After a coin toss to see who goes first, a starting hand is dealt to both players; three cards for the first player, four cards and a special card called 'The Coin' for the second player to negate the advantage of going first.
Cards can include minions (creatures that stay in play until defeated) and spells (cards that have some effect and then leave play). Each card has a mana cost associated with it.
Generally, the more powerful the card, the more mana it costs to play. You get more mana the longer the game goes on, up to 10, although cards can affect this in various ways.
The goal of the game is to reduce your opponent's health to 0 before they do the same to you!
Classes and Themes
Players choose a class from nine options, each representing an archetype in Warcraft lore. This allows you to choose class-specific cards in your constructed deck, and determines the unique hero power that can be used for two mana each turn. The nine classes are Druid, Hunter, Mage, Paladin, Priest, Rogue, Shaman, Warlock and Warrior.
A player's chosen deck will often reflect their playstyle. This is because each class has a unique theme that is reflected in each card's mechanics and flavour.
For example, Druids are spellcasters of nature, so their minions tend to be beefy beasts and their spells can have effects like accelerating mana growth and enchanting minions. Their unique power is shapeshift, which provides their hero with +1 attack on the turn that is played and +1 armour.
In contrast, Warlocks are known for their summoning of demonic minions and dealing direct damage through spells, which have low costs but come with negative side effects for the Warlock. Likewise, their hero power allows them to draw a card, but at the cost of hurting themselves.
Expansions
Blizzard has released several new card sets for Hearthstone since the game's release, including five full-size expansions. Every expansion means new cards, new combos, and new heroes.
Because the competitive scene is centred around deck composition and card interactions, expansions are a big deal. Each has a certain theme, reflected in its lore and mechanics.
For example, the Whispers of the Old Gods expansion dealt with ancient, evil and frequently tentacled Cthulhu-like beings. Each of the named four Old Gods were included as powerful cards within the set, whilst cultist-themed cards had mechanics that empowered the monsters.
The expansion also added a new mechanic, Forbidden cards, which scale in power proportionately to the mana spent on them.
As each new expansion is released, older expansions fall out of the standard format commonly used for tournaments. This keeps the game fresh and interesting, as players cope with the arrival of new creative opportunities and the loss of previous mainstays.
Hearthstone Season
The premier Hearthstone esports competition is the Hearthstone Championship Tour, with a prize pool of $1,000,000. This global tournament takes most of the year to complete, and is split into three four-month long seasons.
Each season is split into multiple regions, comprising of the Americas, Europe, Asia-Pacific and China. Each season features playoffs, concluding with a subsequent championship.
The top four winners from each region are invited to the World Championship at the end of the year to compete for the bulk of the prize pool and the honour of being the best Hearthstone player in the world.
Outside of the official Blizzard events, fans and bettors can watch professional play in online leagues and offline LAN events, including DreamHack, StarLadder, WESG and more.
There's never too much of a break before the next competitive game kicks off, so there's plenty of Hearthstone betting opportunities!
Hearthstone Meta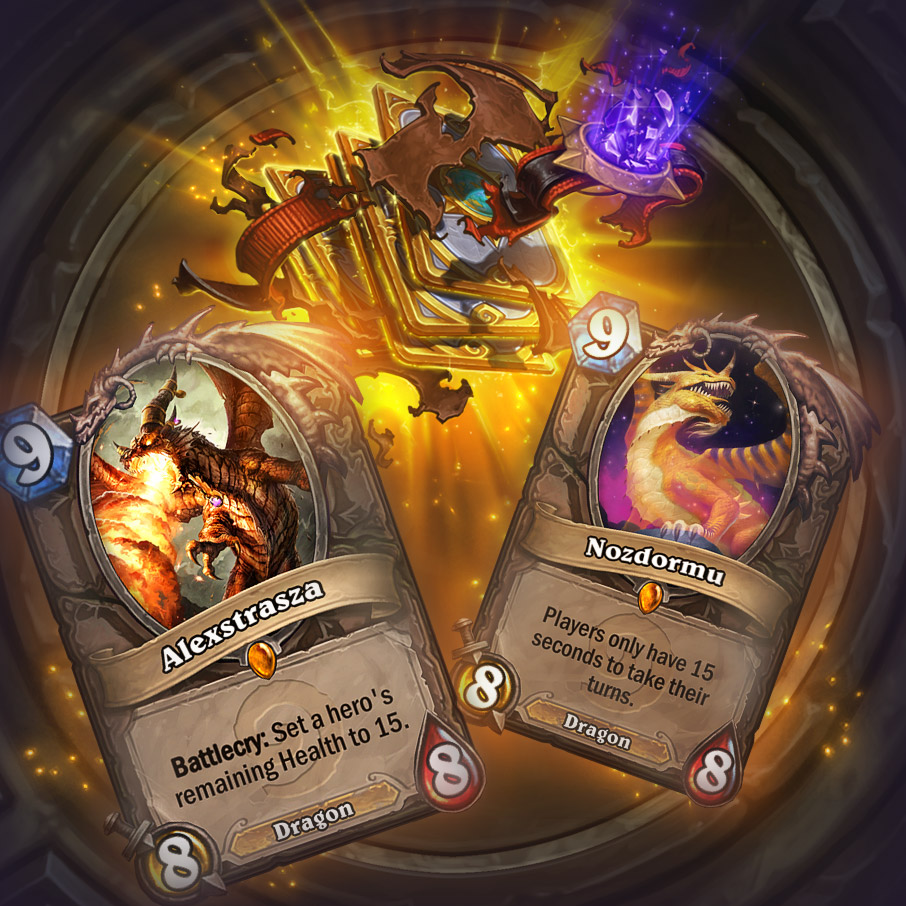 The meta in Hearthstone is constantly evolving and changing. With new cards introduced several times a year, new combos are being discovered all the time. Some expansions favour and improve already stellar top tier decks, but sometimes a new set will give a boost to a particular deck build that wasn't seeing a lot of play before.
Along with the introduction of new cards, Blizzard adds cards to the ban list to restrict their play. In cases where a pivotal card has been banned, top tier decks can drop to tier two or three.
Hearthstone Betting FAQ
Can I place in-play bets on Hearthstone?
Not always. Very few betting sites offer Hearthstone live betting markets. Of course, it's up to each betting site to decide which markets it offers, so you may find the odd in-play opportunity pop up. Betting sites may also offer in-play markets in the future as Hearthstone grows in popularity, but at the moment you won't find this market at many sites.
Are Hearthstone betting sites safe?
Twitch is almost synonymous with watching esports live, and YouTube is home to past gamYes, as long as you're betting at sites that are licensed by a governing body, such as the UK Gambling Commission (UKGC). This will mean that your personal and financial details are kept safe and secure when you're betting on Hearthstone.
Can I watch competitive Hearthstone events and tournaments?
FYes. The best place to watch Hearthstone events and tournaments is on Twitch as it's accessible from your phone, your computer, and your tablet. Tournament organisers will often stream Hearthstone live events from their Facebook page or website, so be sure to check these pages to catch the action.
Can I bet on Hearthstone on my mobile device?
That depends on the outlets you're using to. Bigger bookies are more inclined to have such a feature, but it's a case-by-case situation.
Should I follow Hearthstone betting tips?
Like anything you find on the internet, take whatever information you get about Hearthstone with a pinch of salt. Tips and predictions can be helpful, but the best thing to do is to learn about the game yourself and then supplement your in-game knowledge with other people's opinions so you can make the most well-rounded decision.