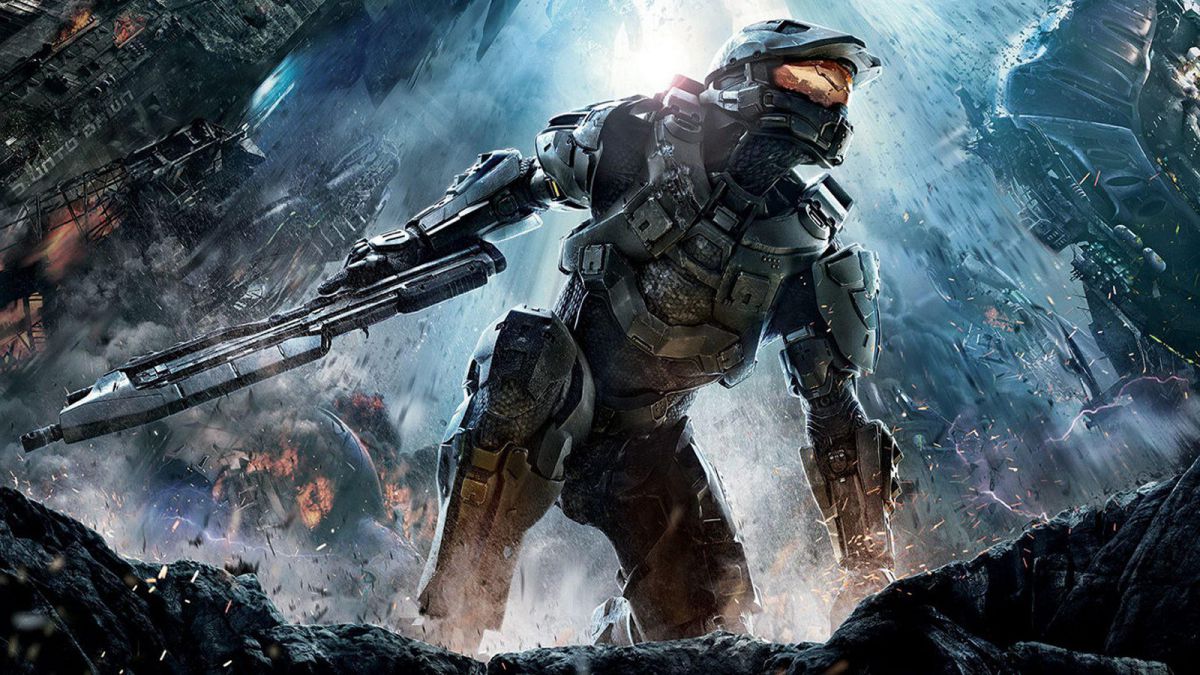 Halo Betting
Since its first release in 2001, military sci-fi first-person shooter, Halo, has seen many iterations during its tenure as an esports title. Originally developed by Bungie, Halo is now in the hands of 343 Industries and is published by Microsoft Studios. Current Halo tournaments see contestants battle in Halo 5: Guardians which might have different games modes and character moves to earlier version, but ultimately has the same goal: kill more of your opponent's team than they kill of yours.
Top Halo Betting Sites
As one of the most popular esports titles, Halo betting is possible at a range of online betting sites, and we've selected some of the best. You'll be able to pick out a favourite site after comparing bonus offers, odds and interface. Most betting sites also offer punters the chance to bet on their mobile devices, using either a mobile-optimised web page or a mobile app, so you can bet on Halo wherever you are.
Upcoming Matches
Halo Betting Bonuses
Halo betting bonuses will vary depending on the esports bookmaker you choose, and are a great way of giving your Halo betting bankroll an extra boost. While some sites will offer free bets as a welcome bonus to new punters, others offer deposit matches, such as 100% up to £100 on first deposits, both of which are usually activated when you make your first deposit.
If you're really lucky, you may even get your hands on a no deposit bonus, which allows you to bet on Halo esports without touching your own cash.
As with all online gambling bonuses, these rewards will have terms and conditions to which you should pay special attention. Keep an eye out for odds restrictions and wagering requirements when choosing your esports betting bonus- the biggest numbers don't always equate to the best deals!
Halo Betting Markets
You'll have a choice of different betting markets when it comes to Halo betting. Specific betting markets will depend on the esports bookie you choose, with some offering special Halo betting markets, such as correct score and total kills. Other betting markets include:
Latest Halo Betting News
As one of the biggest games on the esports radar, there's always something going on when it comes to Halo betting. You'll find everything you need to know about this esports betting scene right here. Whether you're after news on upcoming Halo tournaments, prospective prize pools or meta updates that could affect Halo betting markets, you can count on us to keep you in the loop.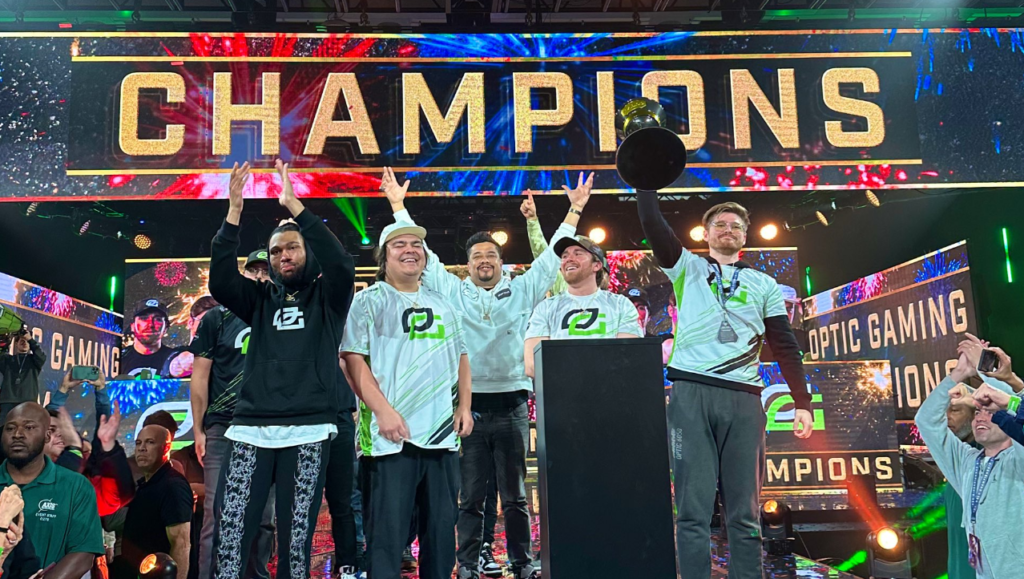 OpTic Gaming won the Halo World Championship 2022 on Sunday, October 23, in a closely contested series against Cloud9.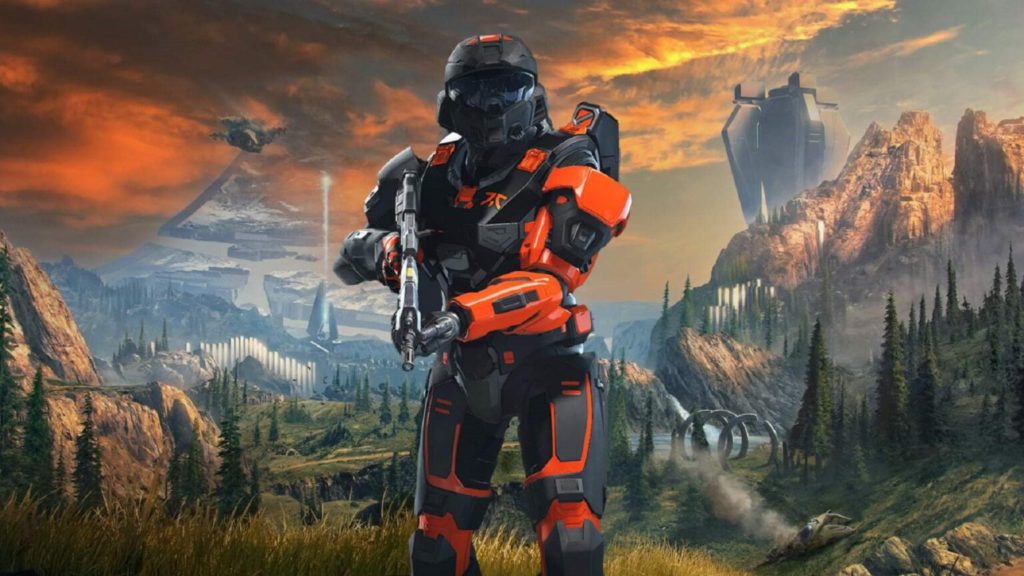 Fnatic have announced changes to its Halo Infinite roster on Thursday, September 15, unveiling Donnie "Suppressed" Lopez and Uriah "Artic" Legoretta as the latest additions to the lineup. Suppressed and Artic signed with the Black & Orange ahead of HCS Orlando Major, rounding up a new lineup, which Fnatic hopes will earn them better results….
More About Halo Esports
Halo has always been an entertaining watch, whether it's a slow, tactical game or an all-out war between both teams. Unlike other shooters, things are kept rather stripped back and simple in Halo, allowing those with the superior skill and teamwork in that particular match to win.
Since the Halo competitive scene has been around for many years, there are many narratives between teams and individual players. With ex-teammates facing off against each other and natural rivalries, Halo is exhilarating, and becomes even more intense when you're placing money on a team.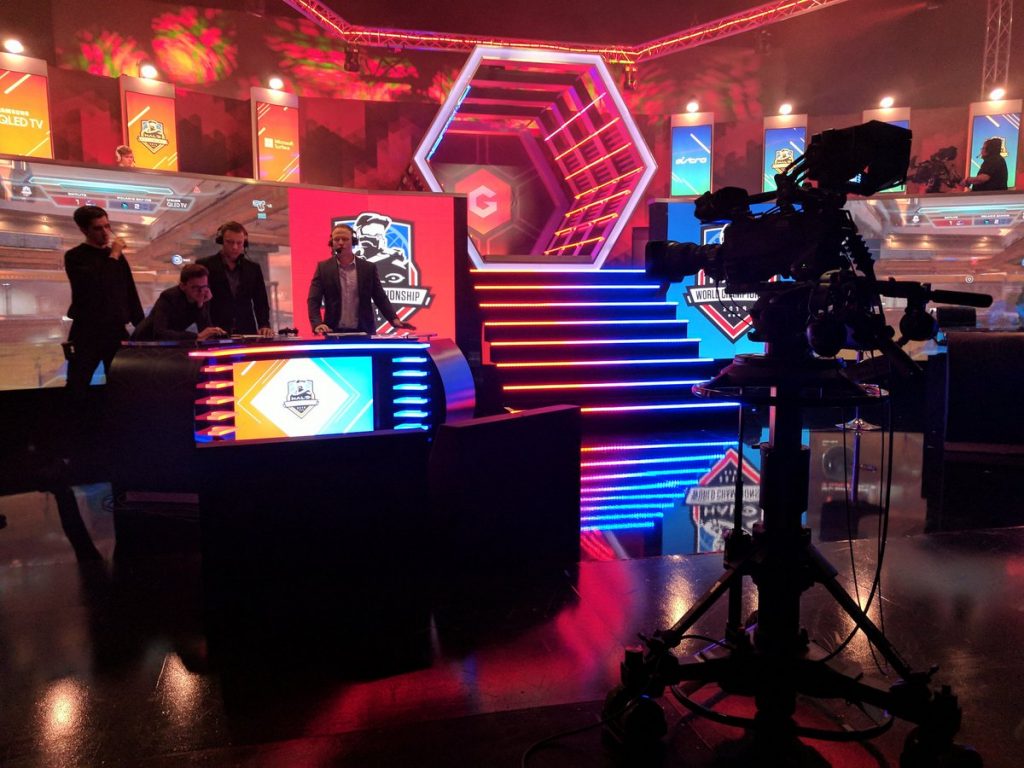 International Halo Tournaments
Offline Halo events take place all over the globe. London played host to a qualifying tournament for the Halo World Championship season, while MLG's 2018 Open Halo event took place in Orlando, Florida.
However, there are plenty of international Halo tournaments online, with competitions in North America, Latin America, Australia, New Zealand and Europe.
Competitive online Halo tournaments are truly an international affair.online competitive scene that is truly an international affair.
The Halo Championship Series takes place online, and sees 16 teams from North America, Latin America, Australia, New Zealand, and Europe, battling it out.
Choosing a Team to Back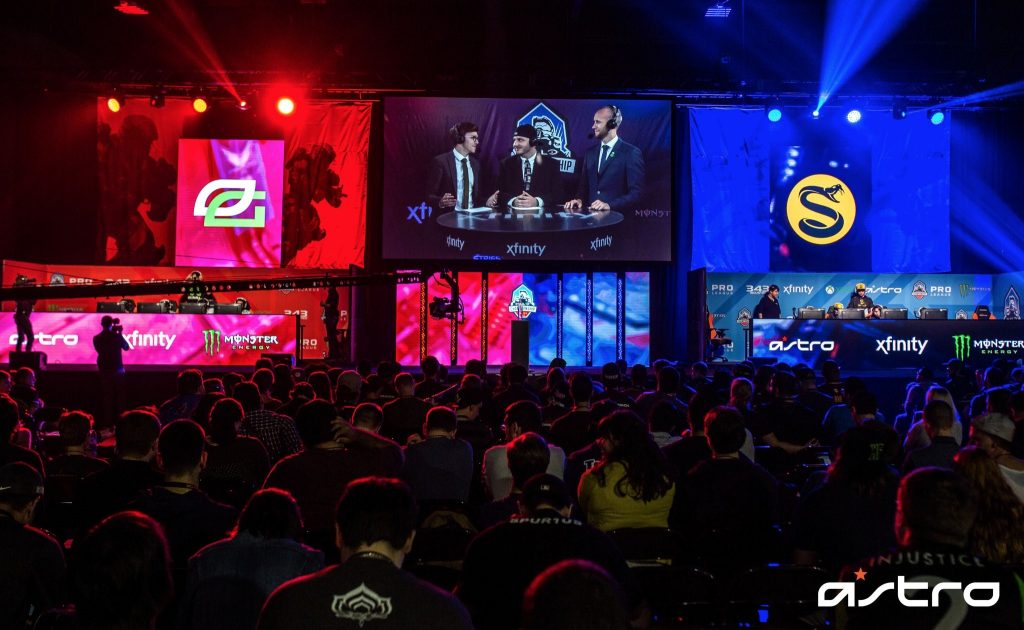 It's not easy choosing teams and players to back when there are so many teams out there, but there are certainly methods of identifying reasonable competitors to place your money on. Statistics such as win/loss ratios and recent tournament placements are sensible factors in deciding a favourite. However, the game mode, might also affect a team's chance of success.
The bookies' odds will also offer a simple, at-a-glance method of identifying a favourite in any given matchup. However, bear in mind that, just because the odds are in the favour of team it doesn't necessarily mean they're going to win – do your research and only place a bet when you're well-informed.
Game Modes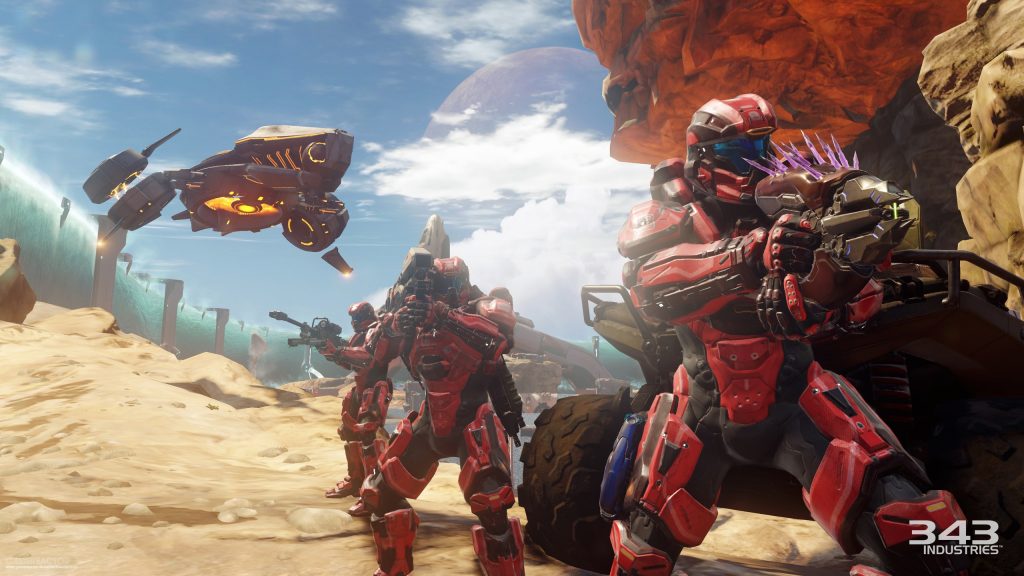 Before you bet on Halo, it's useful to understand what to expect from a game. Halo 5: Guardian has a number of different game modes in which teams will need to achieve different goals to be victorious.
Warzone
In Warzone, two 12-player teams battle on a map alongside both friendly enemy AI. The first team to achieve 1,00- victory points by killing enemy players, defeating AI enemies and capturing enemy bases wins. Typical Warzone matches last around 30 minutes.
Slayer
This is an entirely kill-oriented mode and the aim is simple: kill as many of the enemy team as possible before time runs out. Swat is a variation of Slayer, but is more heavily reliant on teamwork.
Arena
Halo 5 can also be played in 4v4 Arena mode. This mode is reminiscent of classic Halo games and objectives will depend on whether it's played as Breakout, Stronghold, Slayer or Capture the Flag.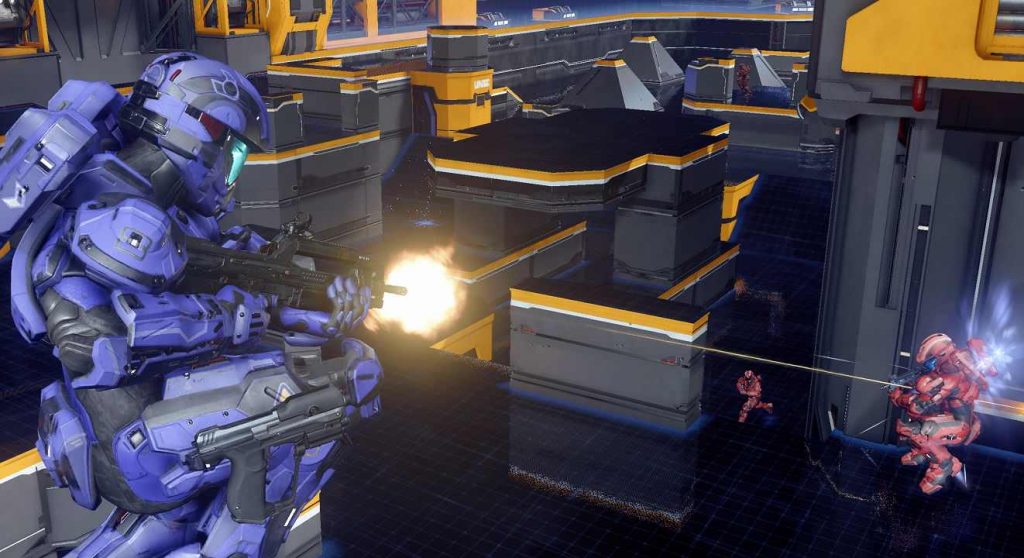 Breakout
Teams fight against one another in an attempt to be the first to win five rounds. In Breakout mode players have weaker shields and, with just one life per round, it's much easier to die. Each round ends when all team members on one team are dead.
Capture the Flag
This game mode requires players to capture a flag from their enemy's base and return it to their own to score a point. The team with the highest points at the end of the game wins.
Strongholds
In Strongholds mode, teams battle to capture and hold three specific locations on the map. The points they score for doing so depends on how long they can maintain control over these locations. Typically, the first team to reach 100 points wins Strongholds.
HALO Meta
While each Halo version shares the same fundamental components, the game has developed over time, introducing significant changes to the combat system and character movement. Halo 5: Guardians mixes up environments, offering both Arena and Warzone areas. What's more, in Halo 5 players can sprint, thrust and slide to get around, as well as gaining the ability to shoulder barge opponents.
Ready to bet on Halo?
Now that you know the basics of Halo betting, you're probably raring to go! If you're looking for a bookmaker so you can start placing bets on the next big tournament then you're in luck – check out our list of the best esports betting sites available. With a multitude of bonuses, markets, and promotions, you're sure to find the bookie for you. Sign up now to get started!
Halo Betting FAQ
Can I watch live Halo tournaments?
Yes. You can watch halo tournaments, as well as other popular esports competitions— such as League of Legends and Dota 2— on Twitch streams. Certain esports tournaments will also be available to watch live on YouTube, so you can watch the action unfold as it happens!
Can I bet on Halo on my mobile device?
Yes, most sportsbooks will allow punters to place their bets on mobile devices, either through their mobile-optimised web page or mobile app. You'll also have access to the same betting markets, bonuses and fast payment methods on your mobile device, which means you can enjoy the same seamless esports betting experience wherever you are.
Why are multiple game modes used in Halo's competitive playlist?
Fortunately, most of the bEach game modes means has its own separate objective, which tests the diversity of the teams that are taking part. Whether the game is being played in Slayer, Capture the Flag, or Stronghold mode, the teams will need to display a different set of skills to win. The team with the best all-round skills is most likely to be victorious.
Can I be sure my payments are safe when betting on Halo?
You can be sure that your money is safe if you're playing with a licensed bookie. Licensed bookmakers will be regulated by governing bodies, such as the UK Gambling Commission (UKGC), which hold them to high standards when it comes to security and player protection. If you're looking for an extra level of payment protection, you could opt for an e-wallet, such as PayPal, as you won't need to share any sensitive banking details.
What's the biggest Halo tournament of the year?
The Halo World Championship is the most prestigious competitive Halo event. It takes place annually, with prize pools reaching up to $2,500,000. It features the strongest teams from around the globe, and subsequently, features some of the most popular and successful players, as well as impressive gameplay for spectators to enjoy.