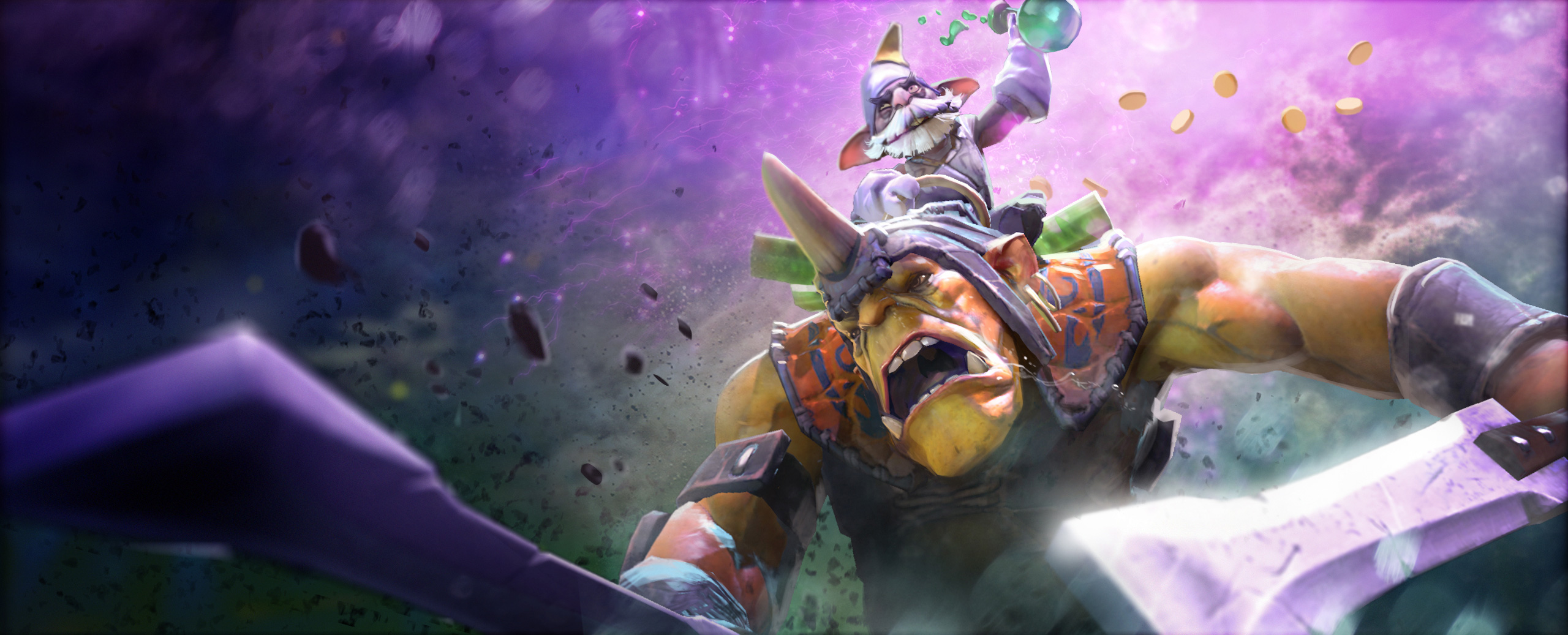 Esports Betting Bonuses
Getting an edge over your chosen esportsbook is made easier with a bonus. Most esports bookmakers will offer bonuses to players that make a deposit at their site, while others may offer cashback or refer a friend schemes that can help provide an initial bankroll boost. Choosing a bonus isn't as simple as finding the best deal and taking it, as some of the esports bonuses featured here may have high withdrawal requirements that are difficult to achieve. When browsing our list of top betting bonuses, be sure to click the '?' icon to get a quick overview of the offer's key requirements.
An Overview of Esports Bonuses
As the esports betting scene grows, so does the number of online bookies adding esports to their offering, which increases competition between these esports betting sites. In a bid to stand out against competitors, these sites offer bonuses to entice new punters and keep existing punters coming back for more. This means that, whether you want to bet on Dota 2 or CS:GO — or any other esports title — there's a betting bonus for you.
If you've played online casino games, or bet at a traditional sportsbook, you'll have an idea of the types of esports betting bonuses available, but if you're newer to the game, we'd recommend reading our quick guide to picking a great esports betting bonus. On this page we shed some light on the key bonus variations, as well as providing some insight into what to look out for when selecting an esports betting site.
No Deposit Bonuses
The no deposit bonus is one of the most sought after bonuses in esports, and in gambling more generally. This bonus is exactly what it says it is: all new players can claim the bonus without needing to deposit cash into their betting account. These bonuses often comes in the form of free bets or free cash that can be used to bet on a range of esports matches. The lack of credit card requirement makes no deposit bonuses extremely tempting for those who want access to a quick — albeit small — esports betting bonus without the risk of betting their own cash.
No deposit bonuses are often hard to release – if they weren't, the esportsbook would stand to lose heavily. Before grabbing an esports no deposit bonus, be sure to check the terms and conditions to find out whether you'll be jumping through hoops to get hold of it.
Deposit Bonuses
The most common form of esports bonus is the deposit bonus. Typically associated with a player's first deposit, a deposit bonus will credit a percentage of the amount deposited to your account. For example, a 100% first deposit bonus up to $200 will allow a player to deposit $200 and receive $200 back as a bonus. Of course, the limit means that if a player were to deposit $300, they would still only receive $200 back as a bonus. These esports bonuses can also be matched at different percentages. For example, a 50% bonus would credit half of the deposit back to the player, and a 200% bonus would credit double the amount deposited.
Deposit bonuses may include deposits that are made after your first deposit, and ones that run indefinitely are called "reload bonuses" and apply to all deposits made at the esportsbook. These can be used to reward punters for their loyalty.
Free Bets
There's no better way to test an esportsbook than by getting hold of a free bet or two. Some esports bookmakers will offer these as a promotion to attract large volumes of new players into their platform, and you'll often need to deposit a certain amount or make a bet of a certain value to activate this esports bonus. Sadly, free bets don't come around too often, but when they do we'll be sure to have them listed below.
Cashback
A cashback bonus can be considered a safety net that's placed around your next wager.. Cashback promotions are usually limited in esports, and will only ever be 'switched on' periodically, often for a few weeks or a month at a time. During a cashback offer, you can expect to see a percentage of your losses returned directly back to your account. For this reason, cashback offers allow players to reduce risk slightly, and softens the blow of a particularly unlucky loss.
Other Esports Promotions
Our esports bonuses page provides access to a huge range of offers and promotions from pretty much every major esportsbook on the market. This page does not account for some other interesting promotions that certain betting sites run, including tournament leaderboards, themed promotional events and time-limited bonuses, such as Betway's weekly objectives. To make sure you don't miss out on a great new esports promotion, we recommend reading the bookmaker's review page by following the link on their card below.
Our List of The Best Esports Bonuses 2018
The list below is kept fresh and up-to-date on a daily basis, and therefore any esports bonus you find here can be bagged on the same day. When browsing our list of the best esports bonuses, be sure to check the platform which you will be betting at as well as the requirements necessary to unlock the bonus. We rank each bonus in order of the betting site's rating, with the best being listed at the top.
Not All Bonuses Are Equal
While some of these esports bonuses may seem very similar, it's essential that you check the requirements for each bonus as the difficulty of unlocking and withdrawing your winnings as cash could vary enormously between each bonus. These restrictions usually come in the form of wagering requirements, whereby you must wager a certain percentage (or 'rollover') of the amount deposited before withdrawing the bonus winnings. These rollovers are designed to reduce the risk for the esports bookmaker. High wagering requirements are not a good thing for the player, and could mean you never access your winnings, so watch out!
How To Claim An Esports Bonus
Claiming an esports bonus is quick and easy. Here's how:
Compare esports bonuses
Sign up
Deposit
Claim bonus
Bet
You're ready!
Now you're up to speed when it comes to esports betting bonuses, you're ready to choose a bookmaker and claim your very own bonuses! Check out our recommended esports betting sites to compare bonuses, find a favourite and sign up today.
Can I use a bonus for mobile esports betting?
Sure. You'll be able to use your esports betting bonus no matter which platform you're betting on. This means that whether you're using the bookies' mobile app or desktop site, you can still take advantage of these bankroll-boosting deals.
Can I use an esports bonus for in-play esports betting?
Yes. While each bonus will have its own terms and conditions, you can often use your bonus to bet on live esports events. In fact, some bookmakers even offer bonuses exclusive to in-play betting.
Will I have the same odds when betting with a bonus?
Yes, odds and payouts remain the same, regardless of whether you're betting with real cash or bonus funds. However, you may be subject to odds restrictions, which means you can only use bonus funds to bet on markets with odds over a certain value.
Are all deposits eligible for bonuses?
Unfortunately not. You'll usually need to make a minimum deposit to unlock a bonus, though this minimum amount will vary between bookmakers. Some bonuses also exclude deposits made via certain payment methods, most often e-wallets, from unlocking bonuses.
Can I withdraw my winnings before I've met the wagering requirements?
UUnfortunately not. You'll need to satisfy all wagering requirements within the specified time frame before you can withdraw your winnings as cash. Take time to familiarise yourself with the terms and conditions before you claim your bonus, as this will avoid surprises later on.