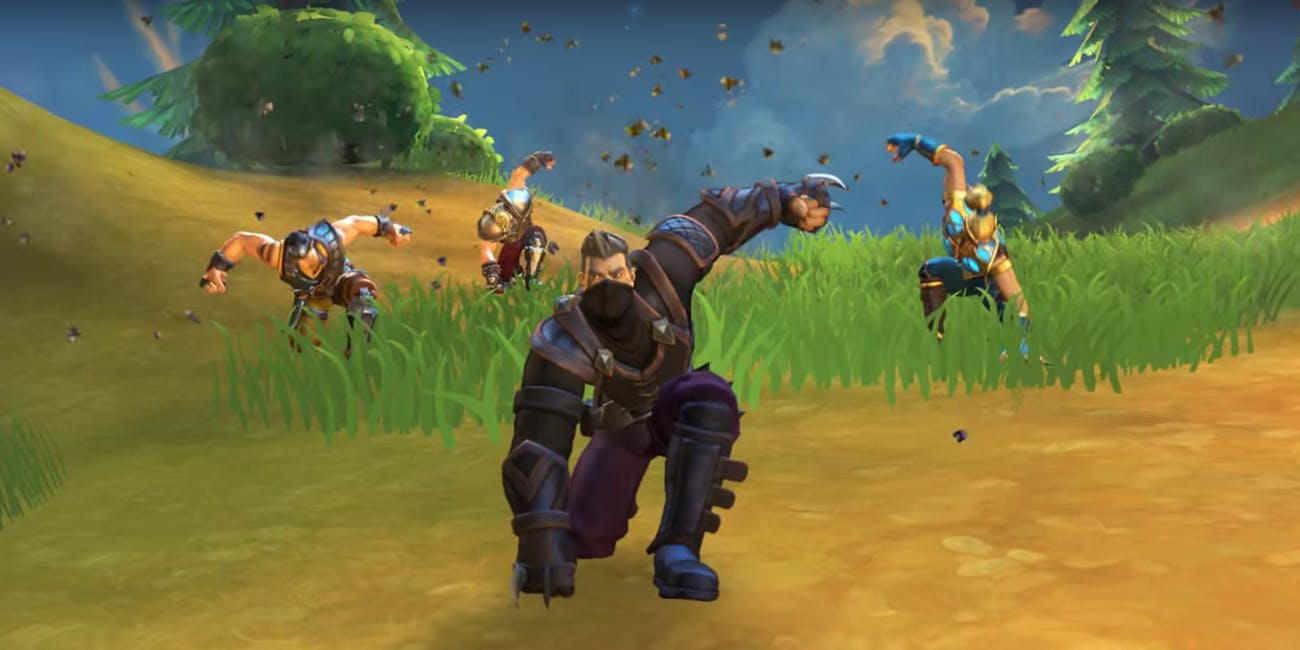 Realm Royale Betting
Developed by Hi-Rez Studios, the developer behind esports titles SMITE and Paladins, Realm Royale is one of the newest esports titles on the market. Released via Steam's early access program in June 2018 in the height of the 'Battle Royale' boom, the free-to-play game is proving to be just as popular as other games in its genre.
Realm Royale Betting Sites
Realm Royale is still very new to the esports scene, which means there are very few betting sites with markets on the Battle Royale title. However, as the competitive Realm Royale scene develops, we can expect a wide range of bookmakers to jump in on the action.
Upcoming Matches
Deposit Bonuses
Bonuses are a great way to take your esports betting to the next level. While there aren't yet any Realm Royale betting bonuses on offer, you can expect to see these pop up as betting on the game becomes more widely available.
Free bets and matched deposits are some of the most common esports betting bonuses and are usually activated when you make your first deposit. You may even stumble across the odd no deposit bonus, if you're lucky, which allows you to place bets on Realm Royale without spending a penny of your own cash.
Many esports betting sites also offer regular promotions to keep existing customers coming back for more. These might come in the form of a reload bonus or weekly objectives, and can be the perfect top-up for your esports betting budget.
Remember that betting bonuses and promotions often come with minimum odds restrictions and wagering requirements that affect how you can use the rewards and how soon you can withdraw your winnings. Be sure to check the terms and conditions to avoid any surprises later on.
Realm Royale Betting Markets
Esports tournaments are more exciting when you have money riding on them, but with so many random elements in Realm Royale games, there's much more to betting than simply placing your money on the outright winner.
As the competitive Realm Royale scene grows there's bound to be an increase in the betting options available to you, especially with in-play betting on live events.
Of course, the markets available will depend on the sportsbook you choose and the Realm Royale event in question, but the betting markets you might see on offer include:
Learn More About Realm Royale
Realm Royale is built on a simple premise – the last man or squad standing wins. However the gameplay itself is far more nuanced, and a closer look is recommended for anyone looking to bet on this thrilling esport. But first, let's take a look at the esports events that take place in the Realm Royale scene.
Realm Royale Tournaments
There are currently a number of Realm Royal tournaments each week, featuring streamers and Masters-ranked players from North America and EU. From the Realm Royale Invitationals that take place on Tuesdays and Wednesdays, in which 49 players partner to compete in duo matches, to the KEEMSTAR tournaments on Thursdays, in which 30 players compete.
The Realm Royale Invitationals sees teams play 10 games, split evenly between NA and EU servers, and these matches are broadcast on Tuesday and Wednesdays at 5pm (UTC). In KEEMSTAR tournaments, on the other hand, all 10 games are played on NA servers. You can stream these games at 8pm (UTC) on Thursdays.
In these tournaments, teams will be scored according to their placement in a match— for which teams will receive positive points— and eliminations— which will give negative points. The team with the lowest overall score will win the match.
What is Realm Royale?
Realm Royale is a 'Battle Royale' game from Hi-Rez Studios, the developer behind esports titles SMITE and Paladins. This game sees up to 100 players drop onto an expansive map, where they must locate and forge weapons to take down opponents and, ultimately, survive. However, when players land on the map, the playable map decreases gradually, which makes confrontation inevitable. Whichever team survives until the end of the game, wins. It's that simple!
The game was released via Steam's early access program in June 2018 and kicked off its esports efforts just a month later. It received a great reception from notable Battle Royale players and is just the latest in a long line of games emerging in the genre.
As a Paladins spin-off, the game was set to be called 'Paladins: Battlegrounds', before Hi-Rez decided it warranted its own individual identity. Realm Royale is still in its infancy but already has a promising future with close developer support and an active fan base.
Who to back?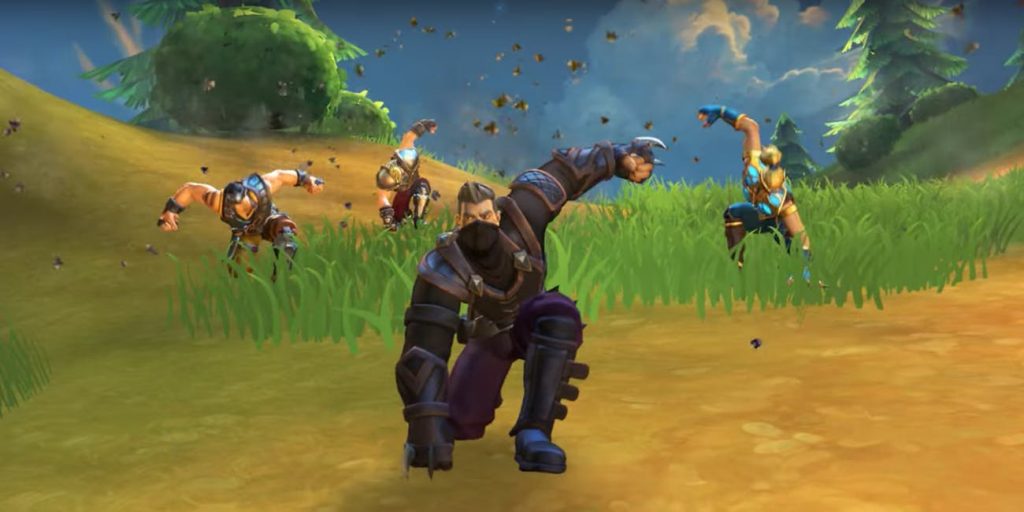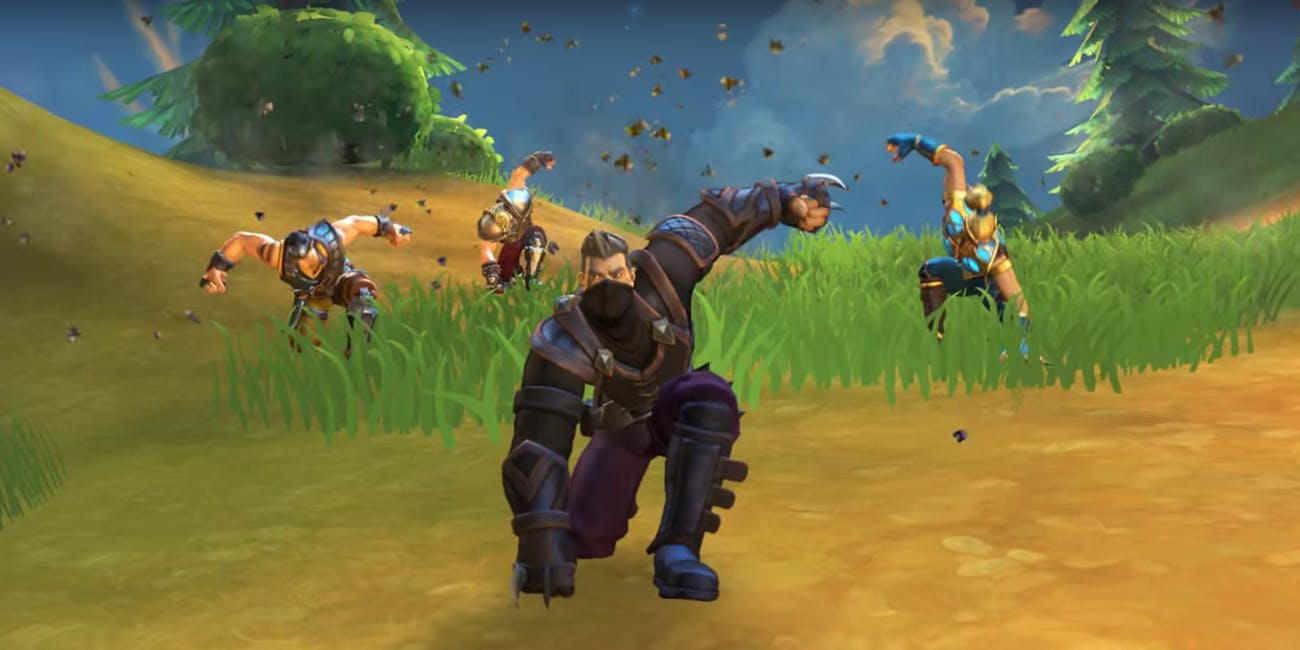 As with all 'Battle Royale' titles, Realm Royale has its own random elements, giving players a choice of where to land on the map and the ability to loot weaponry as they navigate the map.
Given that this loot, and abilities, are ranked in a tiered hierarchy, Realm Royale success tends to veer towards players who find higher-tiered weapons, rather than with the highest skills.
While skill still plays an important role in weapon control, this system means that backing the most experienced and skilled Realm Royale players won't always be the most rewarding bet.
This necessity for balance between weaponry and skill is set to make for an exciting Realm Royale tournament scene as underdogs will have more of a chance to pull through.
How To Play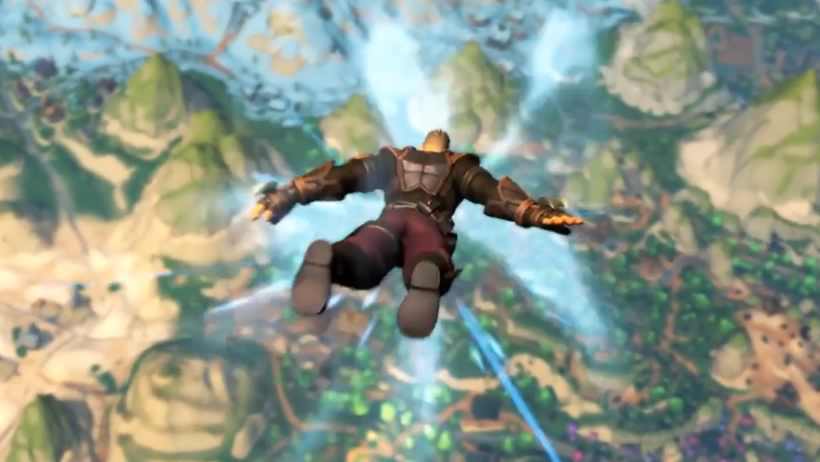 It's useful to understand how a game of Realm Royale works before you place any bets, so here are some of the gameplay basics.
Before a match begins, players will choose one of five classes, each of which has its own perks and movements. Players will have the choice of Warrior, Engineer, Assassin, Mage or Hunter.
Players then drop onto a map and must battle it out until one player, or team, is left standing. Along the way, players will pick up weapons and armour to help them fight and can increase their strength at the forge, where they can craft new weapons and armour using shards. During the game, a circle encloses around players, which pumps up the pressure. The enclosing circle forces players to move closer together and increases combat.
When a player's health has depleted, they'll be transformed into a chicken. Survive as a chicken for more than 30 seconds, and you'll be revived, get killed as a chicken and your killer will loot your weapons.
The last team, or player, standing at the end of the game wins!
Realm Royale Features

The world of Realm Royale is packed full of unique features that adds a dynamic new feature to the battle royale genre. Avid bettors would do well to learn and understand how these features impact the direction of a match.
The Forge
There are multiple forges within a Realm Royale map and allow players to craft class-specific weapons, new armour and healing potions using shards. Players can collect these shards at any point in the game by 'disenchanting' weapons and armour they find on the map.
While crafting new weapons and armour can help players survive, it's important that players use forges tactically. This is because smoke plumes will appear from an active forge, giving away a player's location to opponents.
Classes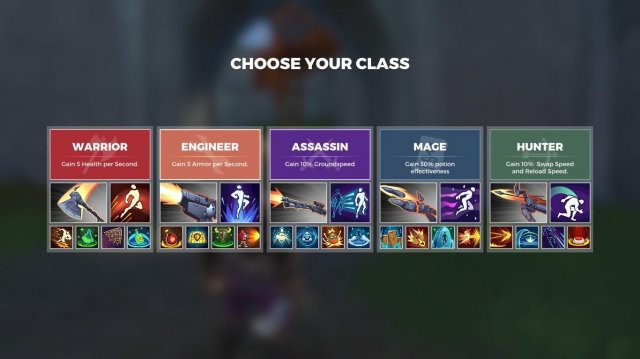 There are five different classes in Realm Royale, which each offer their own perks.
Warrior
The warrior's ability to passively regenerate health makes him one of the hardiest classes, while his ability to charge and leap makes them great for close-range combat, though their throwing axe does the most damage to opponents at longer distances. The warrior's lootable healing and shielding potions are useful for protecting both the warrior and their team members.
Engineer
The engineer is great at navigating the battlefield, shooting higher into the air than opponents, thanks to the 'thrust' movement. They can loot a number of different talents, including 'fire bombs' to find hidden enemies and a 'healing totem' that can provide an area of healing for the engineer and their team members. It's the engineer's 'bomb launcher' that really does the damage, however, as it spreads damage across a large area of the map.
Classes Continued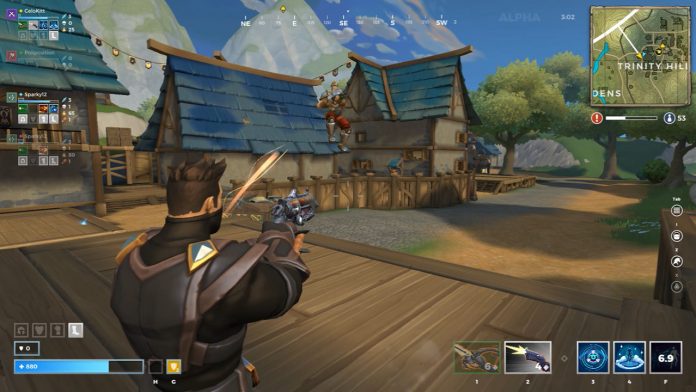 Assassin
The assassin is one of the fastest classes on the battlefield, and their 'blink' teleporting ability gives an assassin a real advantage over other classes. While their smoke screen and sensor drone make enemy targeting easier, the assassin's sniper rifle can take enemies out from afar.
Mage
The mage is versatile, and their soar ability is great for covering distance, both on the ground and in the air. 'Ice blocks' protect this class against damage while regaining health, and the 'explosive flask' projectile is useful for slowing down enemies, but it's the magical staff that deals the most damage. With its five-round bursts of damage, it's a consistent attacking tool.
Hunter
Hunter is an amalgamation of other classes, with their faster reload and weapon swapping speed aiding with attack and their dodge roll ability helps them avoid enemy hits. Proximity mines are useful for protecting an area, while 'blast shots' will fire off projectiles for intense damage output. The hunter's bow and arrow weapon offers a versatile attacking option.
Bet on Realm Royale
Now you know the basics of Realm Royale, you're ready to jump in when the betting markets open. Remember that each esports bookmaker will have its own unique offering — whether it's a no deposit bonus or a comprehensive list of betting markets — so be sure to compare sites to find the best for your esports betting preferences.
Realm Royale Betting FAQ
How does Realm Royale differ from Fortnite?
Given that Realm Royale and Fortnite are both within the 'Battle Royale' genre, they do share similarities. However, it's Realm Royale's unique classes, forging system and medieval theme that set it apart from Fortnite.
Which Realm Royale class is best?
Each class has its own strengths and can loot different tools, which means the best class will depend on your style of gameplay. Warrior is great for beginners, as its can passively can strength and bound across the map, helping it survive longer. The Engineer provides players with more control in the game and is most suited to tactical players. The Assassin's speed gives them great movement over the map, helping them escape dangers, while the Mage is versatile, offering both defensive and offensive skills. The Hunter combines elements from each class, which can also be useful for beginners.
Can I bet on Realm Royale on my mobile?
While there aren't yet any Realm Royale betting sites, the top esports bookmakers have mobile apps and mobile-optimised websites. This means that, as sites begin to cover Realm Royale betting, punters will be able to place bets on their mobile device, just as they can League of Legends and Halo.
Are there any tips to guarantee a winning bet on Realm Royale?
As with any esport, it's impossible to guarantee a winning bet on Realm Royale. Looking at leaderboards and previous game statistics can help you place more educated bets as the Realm Royale esports scene progresses, but no tips or advice can guarantee you a win.
Can I watch Realm Royale esports live?
You can watch official streams of Realm Royale tournaments on Twitch.tv and Mixer, where you'll be able to comment on the action as it unfolds. Individual players may also share their view of a game on these channels. As the Realm Royale betting scene develops, certain bookmakers may even offer in-play betting on Realm Royale events.