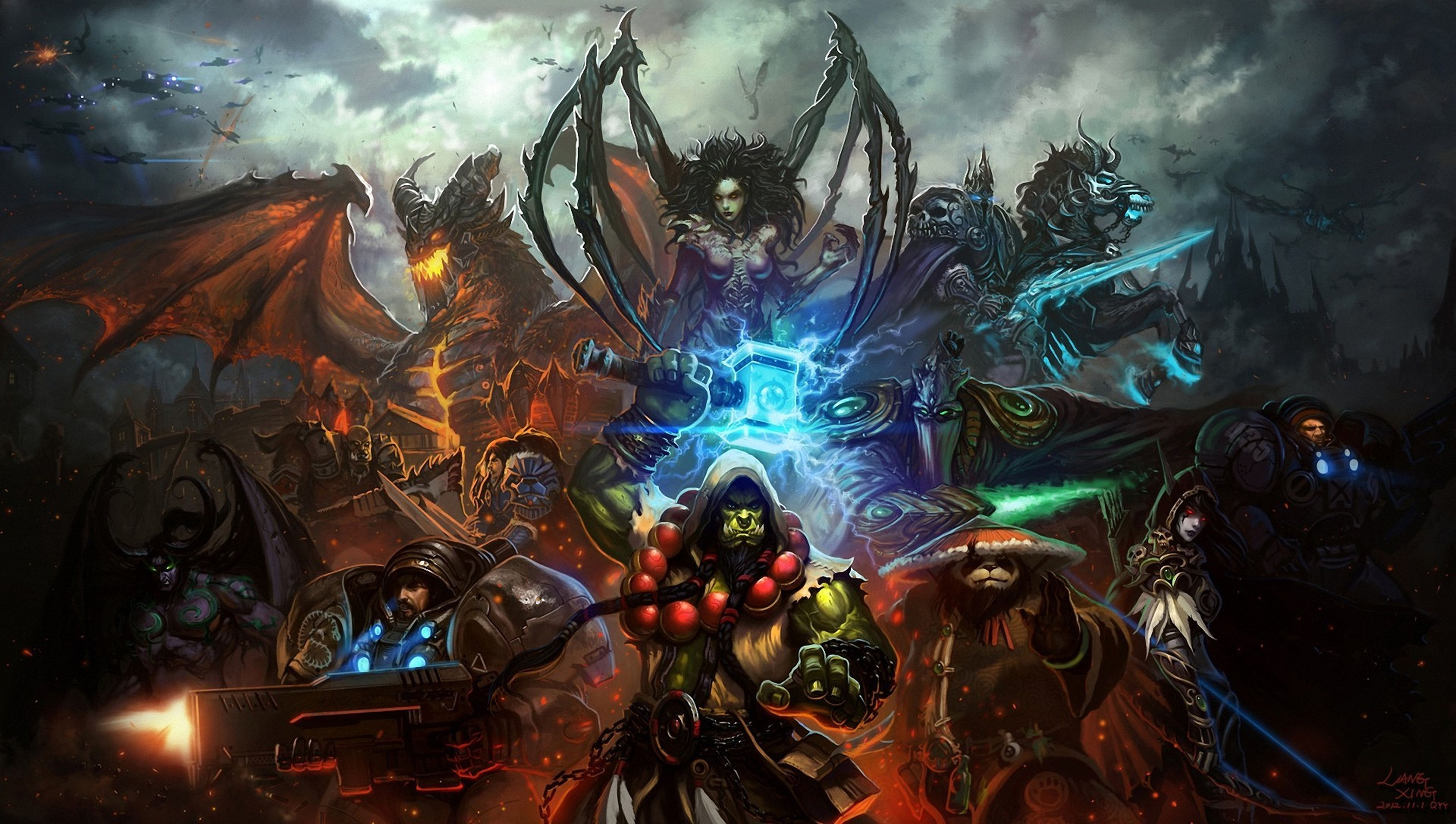 Heroes Of The Storm Betting
Heroes of the Storm (HotS) is Blizzard Entertainment's esports entry in the MOBA category. The esport plays out as a 5v5 with each player controlling a chosen hero to achieve the overall objective of destroying the opposing team's tower. HotS has a vibrant competitive scene and features many major leagues, tournaments and other competitions throughout the year.
Heroes Of The Storm Betting Sites
Heroes of the Storm is still a relatively new esport, which doesn't capture quite the same level of recognition and popularity as more established names like Counter-Strike, League of Legends or Dota. However, that doesn't mean you won't find a site to bet on Heroes of the Storm – far from it! Here are some of the sites that you can bet with, all helpfully reviewed and scored for your convenience.
We like established operators, like Bet365 and Betway, as these sites have been running a long time, boast excellent starting bonuses and offer reasonable odds. If you prefer more modern sites with better designs, and a strict focus on esports rather than traditional sportsball, then Unikrn and LunarBets are well worth checking out too. These firms haven't been established for as long, but their deep proposition bets and great number of supported tournaments are unmatched. You can find the full assortment right below, so check 'em out!
Upcoming Matches
HOTS Betting Bonuses
There are a number of Heroes of the Storm betting sites that offer bonus funds to new and existing players. Let's take a look at how you can grab a bankroll boost at a top esports bookie.
By far the most common type of bonus offered to new players, first deposit deals do exactly what they say on the tin. Players are rewarded with bonus funds for making their first deposit. Some bookies offered a fixed figure, while others match a percentage of your stake. All you need to do is deposit a minimum amount, predetermined by the operator.
Some bookies don't even require an initial deposit – no deposit bonuses are becoming increasingly popular amongst players. While the bonus amount on offer is usually modest, this is still a great way to win without depositing a dime. While there are often wagering requirements attached to these bonuses, as well as terms and conditions in place to limit your winnings, it's still a great opportunity to take advantage of the bookies' generosity.
It's not all about rewarding new players – the best esports betting sites give existing bettors plenty of reason to keep coming back. Cashback bonuses are relatively rare, but well worth looking out for. As the name suggests, you'll be offered some of your wager back, sometimes in the form of a free bet token. This gives you somewhat of a cushion, if you decide to be a little more cavalier with your betting decisions.
Heroes Of The Storm Events
Heroes of the Storm remains in the shadow of other MOBA games, but with Blizzard's continued support and a passionate community it's hard to see this game failing in the long term. The HGC – Heroes of the Storm Global Championship – is the game's highest level tournament, featuring competition in North America, Europe, China and Korea simultaneously. This is backed with a circuit of online leagues and offline tournaments, providing would-be Heroes bettors with plenty of choice when it comes to matches.
HOTS Betting Markets
Bookies that offer HotS betting are steadily growing in numbers, as the companies seek to diversify their esports betting portfolio with the addition of buzz-generating titles. HotS is no exception of course. Let's take a look at your betting options for competitive Heroes of the Storm events.
Who to Back?
The tough decisions don't end once you've picked out a bookie. You'll have to pick out a betting opportunity that you think gives you a good chance of landing a profit. For a beginner, this might be easier said than done. Not sure where to start? The best teams in the esport are often a good place to start. Currently, esports powerhouses from Europe and South Korea dominate the scene. Top dogs such as KSV Black and Tempest currently crown the leaderboards, while their European counterparts Dignitas and Fnatic are no slouches either.
Choosing the best players and teams, otherwise known as the bookies favourites, is likely to land you a few modest wins. However, the real big wins come to those who do their research. The bookies aren't always right, and being able to identify these occasions can see you get some great value on your betslip.
There's no surefire way to guarantee a winner every time you place a bet. Instead, the best way to stay ahead of the curve when it comes to HotS betting is to take a close look into the outcome of previous competitive matches and recent form- much like you would when betting on any traditional sport. If you want to go the extra mile, seek out footage of HotS events to identify your best betting options. With gameplay streamed on Twitch and Youtube, you won't have to look far.
HOTS Battlegrounds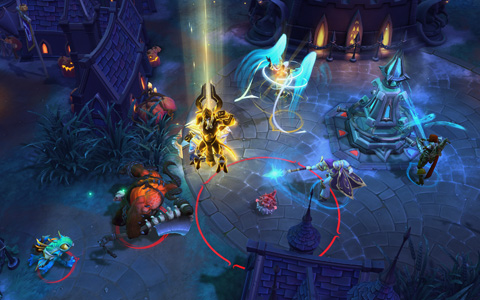 Every match in Heroes of the Storm is contested by two teams of five players, each using a unique hero from a roster of dozens, split into several categories – so far, so similar to other MOBAs!
Where Heroes of the Storm is really different is in its maps, called Battlegrounds, which have diverse objectives like collecting the skulls of the undead to build a golem, paying off a pirate for fire support or controlling shrines to turn one of your heroes into a powerful dragon.
With these advantages, teams that consistently complete these in-game objectives are able to push through their enemies, take out their minion-producing structures and eventually achieve victory.
These varying objectives allow teams to specialise and adopt their own play-styles, bringing fresh depth into the genre. When predicting how a match will unfold, pay attention to the map voting part of the game. If you can predict which maps are favoured by specific teams, you may be able to gain a betting edge!
HOTS Heroes & Roles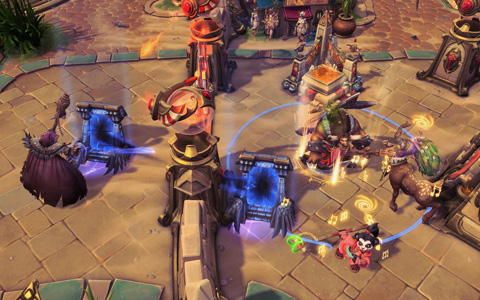 Players choose one unique hero out of more than sixty options at the start of the game. These are largely divided into four categories, although some Heroes operate between the boundaries of multiple classes. These categories are Assassin, Warrior, Support and Specialist.
Assassins are heroes that can deal a lot of damage very quickly, but lack staying power and vitality. They're best used to quickly destroy targets in team fights, or set upon unsuspecting opponents in hit-and-run attacks. GreyMane, Falstaf and Gul'dan are all examples of popular Assassins in Heroes of the Storm.
Warriors are tanks, essentially; high-durability heroes that take a pummelling thanks to resistance and self-healing abilities. The Warrior's role is to ensure weaker members of the team have a chance to deal damage or perform healing, and initiate in team fights with stuns, pulls and roots. Popular Warrior heroes include Arthas, Dehaka and Anub'arak.
Support class heroes provide healing and enhance the abilities of their allies, as well as helping to control enemy heroes. Auriel, Malfurion and Kharazim have proved popular Support choices at the higher tiers of competitive HotS play.
Specialists are heroes that don't fall neatly into the aforementioned classes, often with unique abilities that help to push lanes or accomplish objectives. Nazeebo, Probius and Azmodan are all good examples of Specialists in Heroes of the Storm.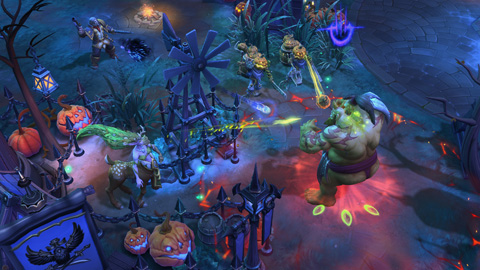 HOTS Season
High-level competition in Heroes of the Storm is centred around the HGC, the Heroes of the Storm Global Championship.
This yearly competition, established in 2016, consists of round-robin tournaments in each region, punctuated by Clashes (international exhibition tournaments) and the Mid-Season Brawl. Each season concludes with the HGC Finals, where the best teams in the world compete to take home a huge prize pool.
Outside of Blizzard's official tournaments, you can find Heroes of the Storm competitions at LANs like Dreamhack and online leagues across the world. With so much competition, there's almost always a match going on somewhere!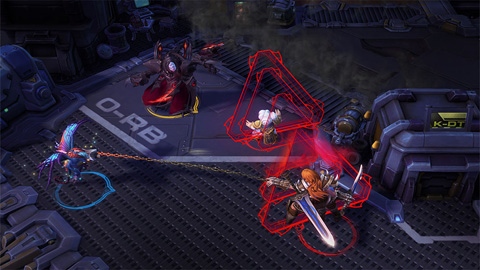 HOTS Meta
The metagame, or simply meta, refers to what's currently effective (or at least fashionable) in high level competitive HotS. That most notably encapsulates hero selection and team composition, but also includes overall map strategies, talent and skill selection and other elements.
By reading strategy articles and watching the game, you'll start to gain an understanding of what is currently in the meta, and which teams operate outside of it. Teams are able to advance the metagame all the time, and if you can identify them early you may be able to profit from their creativity as they operate at a much higher level than normal.
Bet on HOTS
The world's best HotS players spend hours practicing in hopes of landing those huge prize pools. Thankfully, you don't have to – you can win big by simply placing a bet. Not sure how to get started? Our selection of top esports bookmakers is sure to provide you with a new favourite. Our featured sites are packed with top HotS markets, betting bonuses and promotions. All you need to do is sign up and place your bets!
Learn More About HotS Betting
Heroes of the Storm is a more dialled back approach to the traditional MOBA genre, with enough tactical depth to be interesting but less of a focus on complex build orders and ridiculous hero counts.
That makes for a more engaging experience as a new player, viewer or bettor, as you're able to see the strategies develop on the field of battle without needing an in-depth knowledge of every item and hero in the game.
Like Super Smash Brothers, it also features characters from across Blizzard's popular properties – StarCraft, WarCraft, Diablo and now Overwatch – giving fans of those games an immediate understanding of certain characters and levels.
However, learning the basics will definitely help you, whether you're an experienced bettor coming into Heroes or a complete novice in the field. Here's what you need to know to gain a competitive edge in Heroes of the Storm betting!
HOTS Betting FAQ
Can I place in-play bets on HotS?
Just like in any sport, competitors go through peaks and troughs in terms of form, so the safest option is to do your research on recent placements before placing a bet.
Where can I watch competitive HotS events and tournaments?
You can watch popular Heroes of the Storm live streams on Twitch. If you'd like to revisit previous matches, you'll be able to find them on demand on Heroes of the Storm's official Youtube channel.
Can I use my mobile device to bet on HotS?
Virtually every top bookie offers a way for punters to bet on the go, whether it's a mobile-friendly web app or a native esports betting app. All you'll need is an internet connection and you'll have access to the same markets, odds, promotions and bonuses as a desktop user. You'll even be able to make deposits and withdrawals on the go – the top esports betting apps provide support for a range of payment methods, including e-wallets such as PayPal.
I want to plan my HotS betting schedule in advance. How do I know when the upcoming events will take place?
Everything you need to know about the upcoming tournaments, including participants, venues, dates and times can be found on the Heroes of the Storm official website.
Should I follow HotS betting tips?
You'll find sites and social media pages featuring 'expert' tipsters providing their picks for the latest HotS events, however this betting advice should always be taken with a grain of salt. Even if a tipster has a phenomenal record, this has little bearing on any future success. While there's nothing wrong with placing bets guided by a tipster, we'd still recommend developing your own knowledge of the competitive HotS scene, rather than blindly placing your bets in a 'hit and hope' fashion.