Fortnite Betting
Fortnite has taken the gaming world by storm, breaking both concurrent player and streaming viewership records – and even attracting world-renowned celebrities. Unlike other Battle Royale titles, action can get underway in the first few seconds of the match starting, meaning it's an enjoyable watch from start to finish.
Fortnite Betting Sites
Fortnite's yet to take its first steps into a fully-fledged esport, so options to bet on the game are limited. However, with a title as popular as this, it's hardly surprising that esports bookmakers, such as Unikrn, have already added a Fortnite tab to their site, ready to go when the action begins! As betting on the game becomes more widely available, you'll find a list of the best places to bet on Fortnite right here.
We make it easy to compare each esports bookmaker with our expert reviews, covering everything you need to know to select the best site for your betting preferences- from payment methods, to bonuses and mobile compatibility. These expert reviews are all completely honest and impartial, so you can count on us to set you on the right path.
Upcoming Matches
Fortnite Bonuses
The top esports bookies offer bonuses that can help your betting budget stretch further. While some sites offer, like Arcane, offer matched deposit bonuses for new punters, others offer free bets, which are usually activated when you make your first deposit. If you're lucky, you may even get your hands on a no deposit bonus, which is great if you want to take a long shot on an underdog without such a risk on your own cash.
Remember that the biggest bonus isn't always the best, check for terms and conditions and minimum odds restrictions and wagering requirements before you sign up to claim a bonus.
Fortnite Events
In Fortnite tournaments players can play solo or are grouped into squads of up to four players. The number of games in a tournament is not set, but the first player, or team, to achieve a set amount of points wins.
Fortnite tournaments are still few and far between, but there have been two noteworthy Fortnite competitions so far.
Summer Skirmish
Fortnite Summer Skirmish, which is currently taking place, is an 8 week tournament in which players compete for a share of the daily $500,000 prize pool, with games taking place over the weekend. So far, the tournament has alternated between solo and duo games, and the format of each week has changed. This means players have needed to adapt their skills to be successful. Each week, with the exception of week 2, saw players battle it out to be the first to reach a specified number of points.
While exact points and specifications vary between weeks as formats change, players can achieve points in the following ways:
Victory royale: +4 points
Five or more eliminations: +2 points
2nd or 3rd place: +1 point
Certain weeks have also had their own point-scoring bonuses, such as the 'hold the throne' elimination challenge in week 4, and the 20 elimination challenge in week 2.
Pro-Am tournament
The Pro-Am tournament, held at E3 featured, 50 gamers paired with 50 celebrities in a massive Fortnite showdown. There was a $3,000,000 charity prize pool and the winning duo chose the charity they would donate winnings to.
The duos played three matches: a solo warm up, a duo warm-up to build chemistry, and the final showdown. Ninja and DJ Marshmello took the win.
Fortnite Betting Markets
Given that very few Fortnite tournaments have taken place so far, there aren't yet a wide range of markets. During the tournament at E3 2018, punters could place their money on outright winners. Betting markets for future Fortnite events might include:
Latest Fortnite Betting News
Stay in the loop on the hottest Fortnite esports betting info with SickOdds. We seek out the latest news to keep you up to date. Whether you want to read about the about the latest tournaments, the impressive prize pools up for grabs or the most promising Fortnite players, you can find it all right here.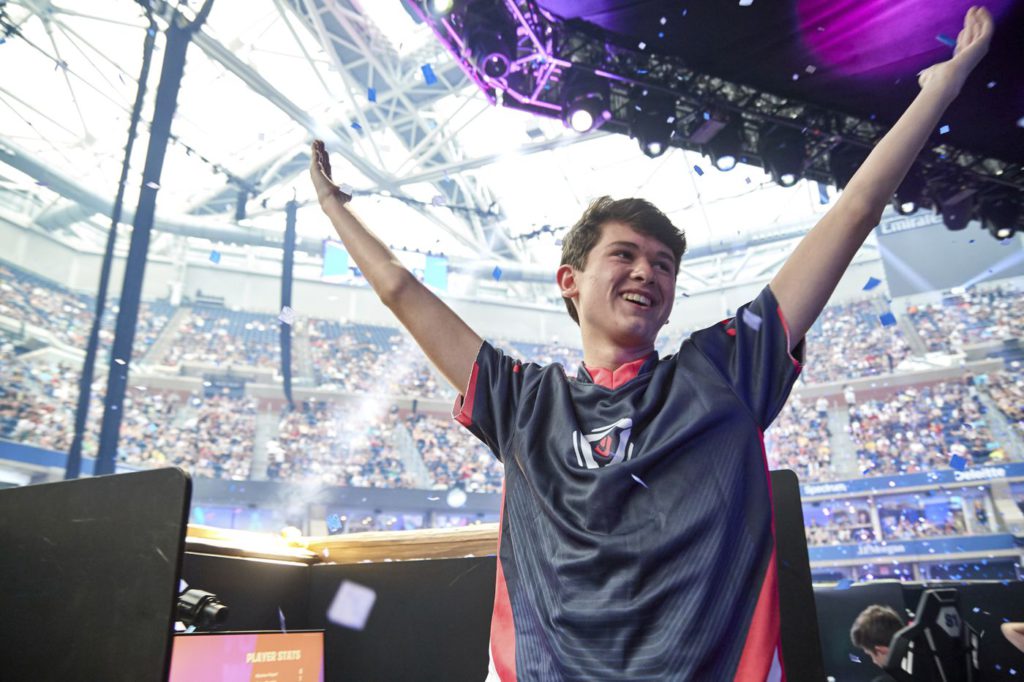 Prominent North American esports organization Sentinels announced on Wednesday, December 28, that it is exiting the competitive Fortnite scene. The decision sees three professional Fortnite players left without a home, which includes former world champions Kyle "Bugha" Giersdorf. Sentinels Leave Fortnite On Wednesday, Sentinels announced the organization's decision to exit competitive Fortnite. The news comes…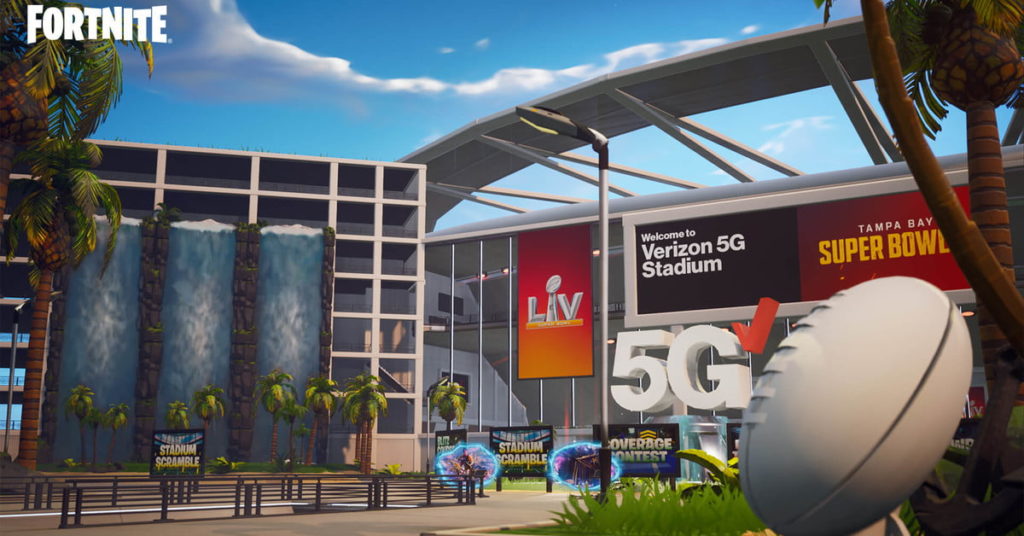 The covid-19 pandemic has slowed down a lot of activities for almost a year now. One of such activities that will be affected ok February is the famed Super Bowl. Social gatherings have been prohibited, hence, the atmosphere will not be as electrifying as it used to be. However, Verizon and Epic Games took the…
Learn More About Fortnite Betting
Fortnite has taken the gaming world by storm, breaking both concurrent player and streaming viewership records – and even attracting world-renowned celebrities. Unlike other Battle Royale titles, action can get underway in the first few seconds of the match starting, meaning it's an enjoyable watch from start to finish.
From fancy plays to impressive building battles, there's a clear skill gap between those who are considered among the best and those who have just picked up the game. That means the game rewards those who are naturally talented and are willing to put hours in the game, meaning competition will undoubtedly become tight once the game officially gets underway as a competitive title.
Fortnite Gameplay Basics
Before you bet on Fortnite, it's useful to understand how a game might unfold. The game can be played solo or in squads, which usually consist of four players, but duos and trios are also possible.
100 players, whether in squads or solo, are flown over an island with nothing but a pickaxe. As players fly over the island they can choose when to jump out and land. Players must then scavenge for weapons, potions and materials to help them on the mission to becoming the last survivor. Chests of weapons and other lootable items are spread out across the map but are more highly concentrated in cities, which makes these areas a high priority for players.
While landing in these locations gives players the highest chance of collecting the best loot and making kills, these areas are also have the highest chance of death. This means players must decide whether the loot is worth the risk, or if landing in safer areas with less equipment is the best option for them.
As the game progresses, a storm closes in over the island, which forces players to draw closer, as staying in the storm will deplete a player's health. With this proximity comes more action and, in turn, more kills. Players are always shown where the safe area will be and have ample time to get there, but this warning does decrease as the game progresses, ramping up the tension.
Unlike other Battle Royale games, Fortnite allows players to build forts with wood, brick and metal they have collected around the map. These forts aid survival as they offer protection against incoming projectiles, and can be used to reach higher ground, giving an advantage over opponents. A player's ability to build forts is almost as vital to Fortnite success as aiming weapons and dodging opponents.
Who to Back?
There are plenty of big names set to participate in the competitive esports scene, including Team SoloMid, Faze Clan and Fnatic. Cloud9 have even got three separate rosters to allow them to compete in multiple regions, so esports fans are in for some exciting action. However, bets on these big names aren't necessarily the best option. You can look at bookies' favourites and Fortnite leaderboards to see who's on top, but the odds on these bets aren't likely to offer the best payouts. Instead, you should keep an eye on the underdogs, monitoring their gameplay history and match statistics to recognise when they might pull it out of the bag.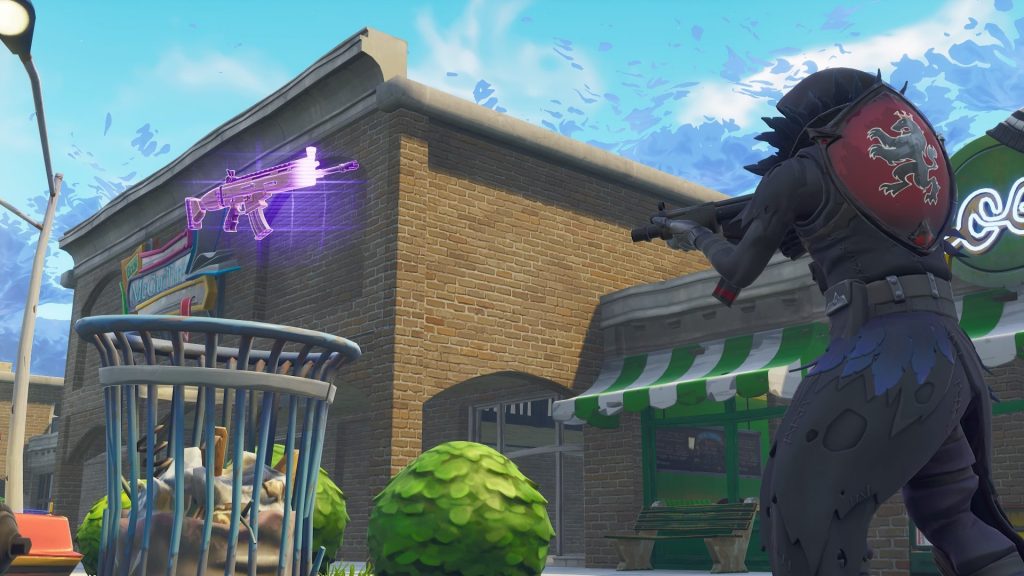 Fortnite Meta
The Fortnite meta continues to evolve almost every week, as developer Epic Games pushes out update after update. With new weapons being introduced, there are different preferences and game-winning strategies adopted as time goes on. As long as the game is updated frequently, the game will be played in different ways and alternative methods of winning will be adopted. One thing's for sure though: the best players seem to be able to adapt to each take on the meta.
Meta Evolution
As a relatively new game, Fortnite developers continue to experiment with additional features. These features include launch pads, which facilitate higher jumpers, and jetpacks which let players fly. Developers have also experimented with game modes, such as teams of 50 vs 50, or maps with weapon restrictions, which would also impact how a Fortnite tournament might unfold. As more features are added gameplay can develop, which could make the match you're betting on much more exciting.
Fortnite Betting Season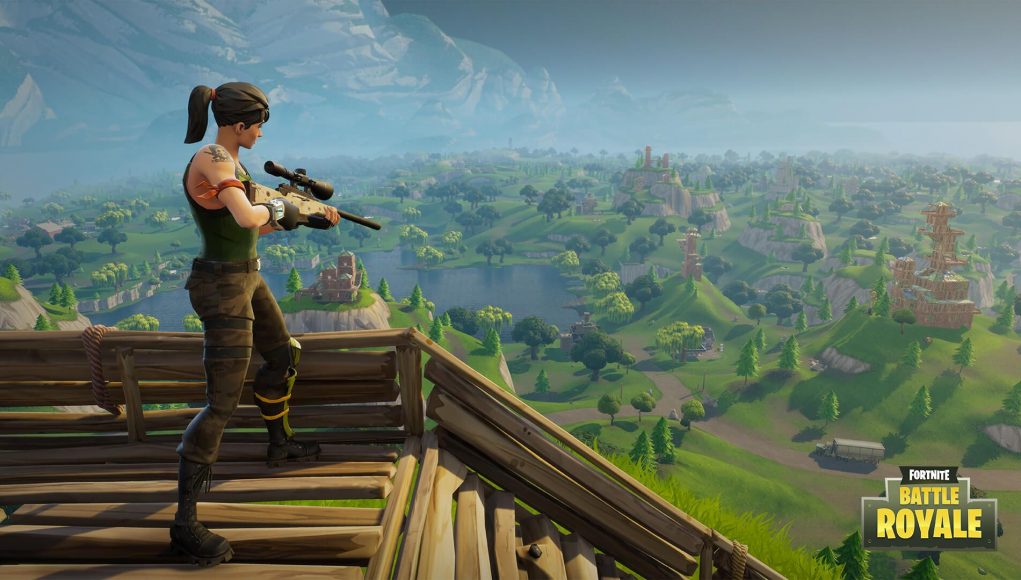 As a result of there only being online tournaments with no official format or structure, you can't place bets on Fortnite matches as of yet. If the title is to become an esport, like many expect it to, then betting will become an option sooner rather than later – esports is becoming as popular as many traditional sports, and with a game as popular of Fortnite, there's no way bookies won't want a piece of that pie.
Fortnite is yet to become a full-fledged esport, so there are no leagues, competitive seasons, or circuits running just yet.
Though, much like other Battle Royale titles, players are pushing for Fortnite to become a more competitive game so there's a good chance of seasons and events coming into fruition in the near future.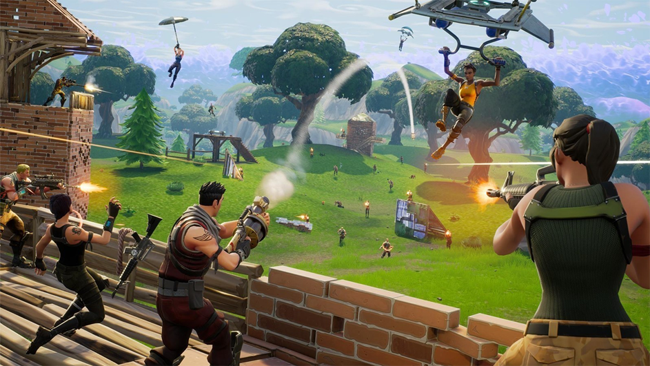 International Fortnite Scene
At the moment, the competitive scene for Fortnite is young. As a result, there are only online tournaments being hosted at the moment – though storied organisations are flocking to the scene.
The likes of FaZe Clan and Team SoloMid have picked up a roster for the title, made up of American players, though there's no limit on what nationality players can be since there's no official competitive structure as of yet. The game has proven to be a worldwide phenomenon.
Fortnite Betting FAQ
Can I watch competitive Fortnite matches?
Yes, you can watch your favourite esports games, be it Fortnite, Halo or Dota 2, live. You'll find these games on Twitch.tv and YouTube. Watching live Fortnite matches will help you place the best in-play bet, when the market becomes available.
Should I use the bookies' odds to influence my bets?
While the odds indicate who has a high chance of winning, bets on favourites for outright wins aren't always the most rewarding. We'd recommend doing plenty of research into player history, keeping an eye on statistics from previous matches to determine how likely it is that an underdog will pull through.
Can I bet on Fortnite on my mobile?
While there aren't currently any betting opportunities available, Unikrn offers a mobile webpage on which fans will be able to bet on Fortnite. It's expected that, as Fortnite betting becomes more widely available, so will mobile betting opportunities through many of the top bookies' mobile apps.
Where can I find the best Fortnite betting tips?
As the Fortnite betting scene develops, more and more bookmakers will offer tips for betting on Fortnite. You should compare plenty of sources, comparing tips, to ensure you're making an informed bet, rather than trusting one site's advice wholeheartedly.
Is it safe to bet on Fortnite?
Yes, providing you bet with a licensed esports bookmaker. Governing bodies, such as the UK Gambling Commission (UKGC) hold bookmakers to high standards regarding customer protection and security, which means you and your money are in safe hands.