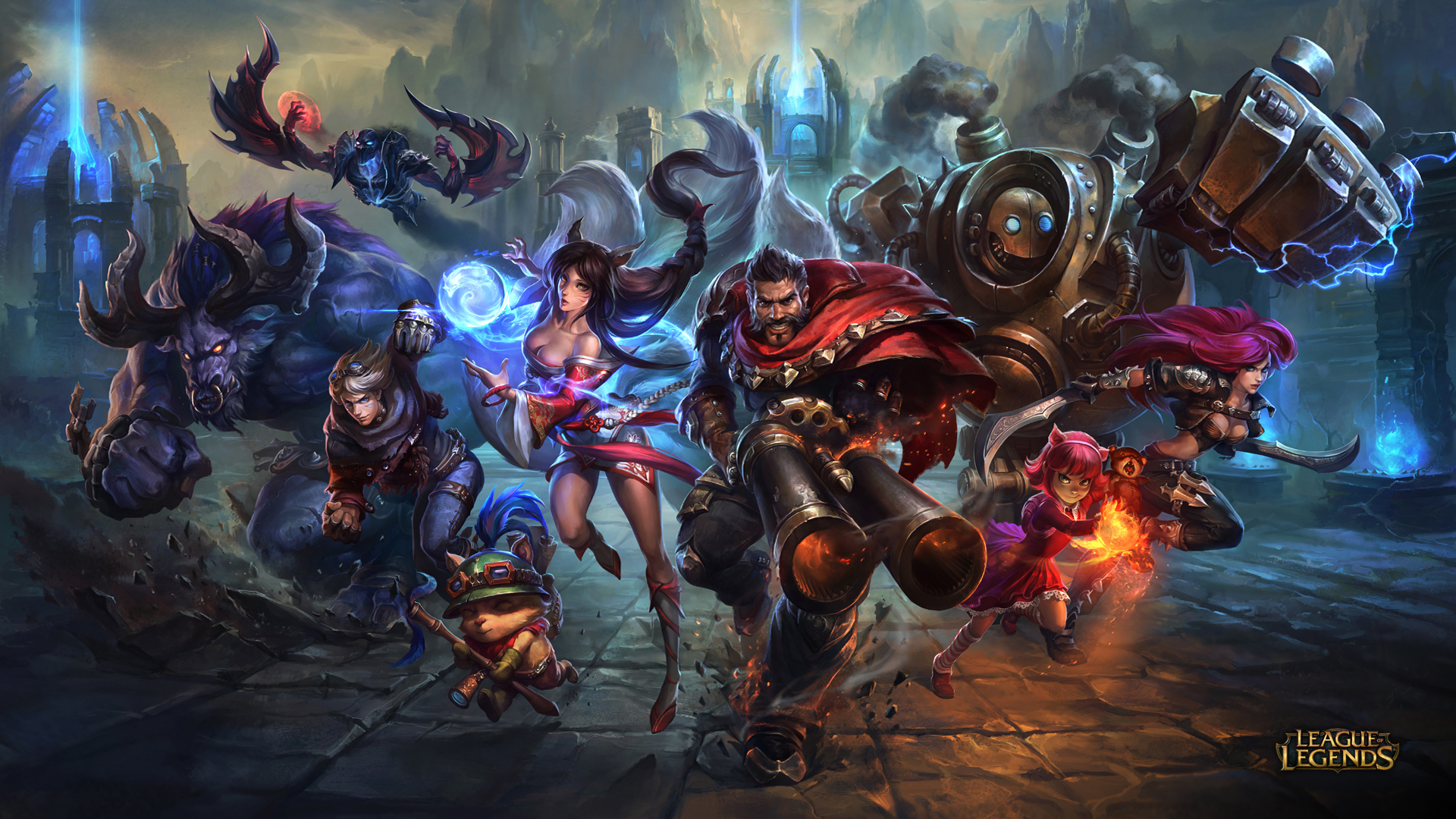 Bet On League of Legends MSI
The Mid-Season Invitational (MSI) is an annual tournament hosted by Riot Games, the publisher behind League of Legends and its respective competitive leagues around the globe. Since its inception in 2015, the tournament has gained a reputation for featuring the most formidable and beloved teams in the game.
The MSI is widely regarded as the second most important international tournament in the entirety of the League of Legends scene, falling behind only the World Championship.
Mid-Season Invitational: A Brief History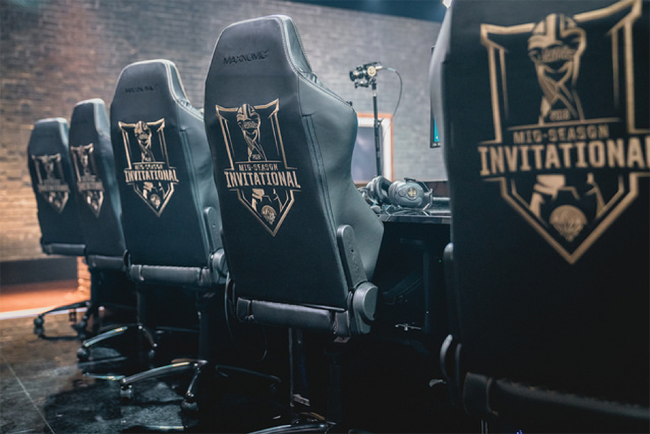 While the exact date that the MSI is hosted on changes from year to year, its general placement has been the same throughout its lifespan. As the name of the tournament alludes to, it takes place in the middle of two seasons – more precisely, in between the first and second seasons of the year.
Of the four MSI events that have taken place so far, the early portion of May has typically been the time period in which teams compete for the largest prize pools.
MSI Event Location
The location of the Mid-Season Invitational changes every year. The first event took place in Tallahassee, United States, while following iterations of the MSI have been hosted in Shanghai, Rio de Janeiro and Paris.
MSI 2018 Contestants
The Mid-Season Invitational is an event between the first and second splits of all regions, with teams from Korea, China, Europe, and North America all receiving direct invitations with no need for qualification. Other regional teams, such as Vietnam, Brazil, CIS, Latin America and Oceania have to qualify through a play-in series.
Teams that participate in the invitational are picked based on their seeds from the most recently concluded season. So if Team Liquid win the NA LCS, for example, then they'd automatically qualify for the prestigious tournament.
Tournament Format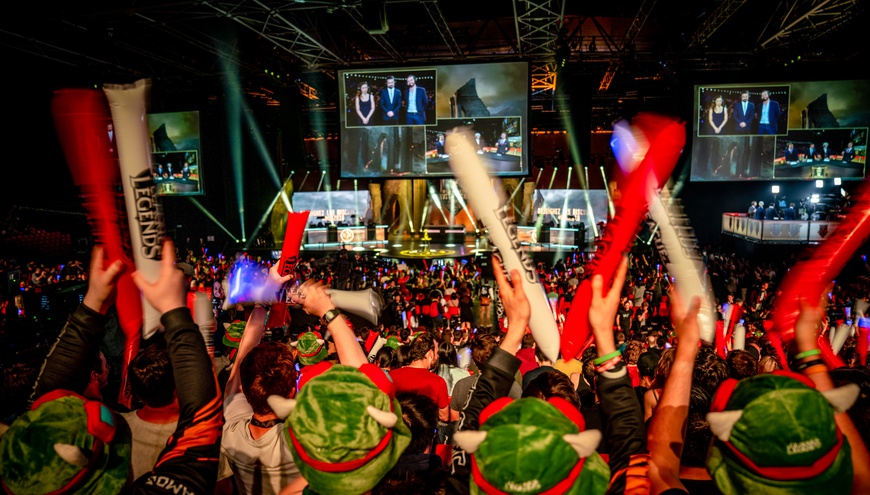 The tournament consists of three different phases: the play-ins, group stage and knockout stage. Let's take a closer look at each stage and how teams can advance.
Play-Ins
The play-in is contested between 10 teams in total. Eight teams will participate in Stage 1 of the play-ins, fighting for qualification through a best-of-one double round robin. Only two can advance to the second stage of the play-ins, while the top two seeded teams in the play-ins automatically advance. These four teams face off in a best-of-five knockout series. In the current format, based on 2018's MSI, this means that the qualifying teams from stage 1 will each face the top two seeded teams.
Group Stage
The group stage consists of two teams from the Play-In stage and six teams in total. The contestants compete in a best-of-one double round robin, which sees every team face off twice.
Knockout Stage
Four teams from the Group Stage advance to the knockout stage, where matches are decided in best-of-five ties. The #1 seed selects either the #3 or #4 seeded team to play against, with the #2 playing against the remaining team. The winner of each tie contests the final to decide the MSI Champion.
MSI 2018 Prize Pool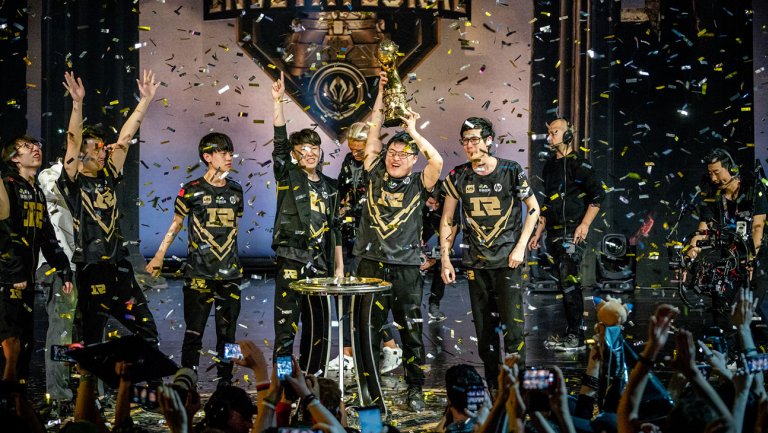 Of course, the title of MSI Champion, as well as the corresponding trophy and medals are significant rewards for the eventual winners, but for some, it's all about the prize pool. As the Mid-Season Invitational has grown in stature, Riot Games has put up an increasing amount of money as a reward for top-performing teams. This amount has received an extra boost, with fans now able to contribute towards the prize pool.
In 2017, MSI had a minimum prize pool of $1,000,000 – actually ending up at $1,690,000 when all was said and done. Riot Games itself put up $250,000, and then offered 25% of all sales from specific skins and in-game items to be added to the overall figure. Digital sales was a big part of giving the winning team—SK Telecom T1—such a large payoff.
In 2018, this same method was used and the total figure reached up to $1,370,520 – the lion's share ended up being claimed by Chinese side Royal Never Give Up. If this way of accruing to the prize pool is continued, and fans are continuously offered worthwhile in-game items, then you can expect a lot of money to be up for grabs every single year when MSI comes around. You too can win a fair share of cash, if you pick the right teams and outcomes!
Mid-Season Invitational: Who To Back?
Going into the event, all of the teams have had to perform relatively well to qualify. This makes picking out a winner before the event begins a tough task. The experts and of course, the bookies, are likely to have their favourites, while others simply wait for the bookies' favourites to emerge. Of course, we'd always recommend doing your own research to help make the best betting decisions. Watching recent competitive gameplay on Youtube, streams on Twitch and checking out statistics are both great ways of guiding your betting decisions. If 2018's edition of the MSI is any indicator of your best bet next time round, then 'Royal Never Give Up', 'Flash Wolves' and 'Kingzone DragonX' figure to be among the favourites. These three teams finished in the final four.
MSI Betting Markets
With MSI being such a coveted tournament amongst teams and a huge hit with fans, it's no surprise that it's a tournament covered by a plethora of esports bookies. What you might not know, however, is that there are more betting options available beyond the usual head to head markets. Let's take a closer look at a few of the Mid-Season Invitational betting markets you can expect to find at top esports bookies.
Bet on MSI and League of Legends
The Mid-Season Invitational may be one of the biggest and best competitions in all of League of Legends, but it's not the only opportunity for you to bet on the title. There are numerous regional tournaments held all year round, divided systemically into seasons—otherwise known as splits—so you can identify a region, or multiple, that you enjoy watching and try your hand at winning some cash!
Not sure where to place your bets? SickOdds is your prime destination for esports betting comparison. We've compiled a comprehensive list of the most appealing League of Legends Mid-Season Invitational betting sites out there that also provide coverage for numerous other esports tournaments. You can expect rewarding bonuses, comprehensive market coverage and of course, the sickest odds. Simply weigh up your options, pick out your ideal bookie and place your bets today!
MSI Betting FAQ
Is my money safe when I place a bet at an esports bookmaker?
JuThat entirely depends on the bookmaker you opt to place your Mid-Season Invitational bets through. When going through the selection process, we wholeheartedly recommend looking for signals that a website is safe, secure, and legitimate. A great way to tick all three boxes is betting with an operator that has a valid gambling license. These licensed sites are regulated by respected governing bodies such as the UK Gambling Commission. Simply put, this means they play by the rules. These bookies treat players fairly and provide industry-standard encryption technology to ensure secure payments.
Where can I watch the Mid-Season Invitational?
You can watch the Mid-Season Invitational on the official Riot games Twitch channel. While you can place bets online without watching the event live, we'd definitely recommend tuning in- there's no better way to stay in the loop and identify great betting opportunities.
Can I place esports bets on my mobile?
Yes. Most top esports bookies offer a mobile-friendly version of their site, with some even offering a native mobile app available for download. Your experience on mobile will vary from brand to brand, so take a look at our impartial esports bookie reviews to find out exactly what you can expect when taking your esports betslip on the go.
Can I place in-play bets on the Mid-Season Invitational?
Yes. The biggest esports bookies, such as Betway, offer in-play betting markets for virtually every major League of Legends tournament, including the Mid-Season Invitational.
Should I place my bets based on the odds offered by an esports bookmaker?
While the bookies odds usually provide an accurate assessment of each contestants' chances of winning, we'd always recommend doing your own research. The bookies don't always get it right, so having good knowledge and understanding of the competitive scene can help you identify these opportunities.