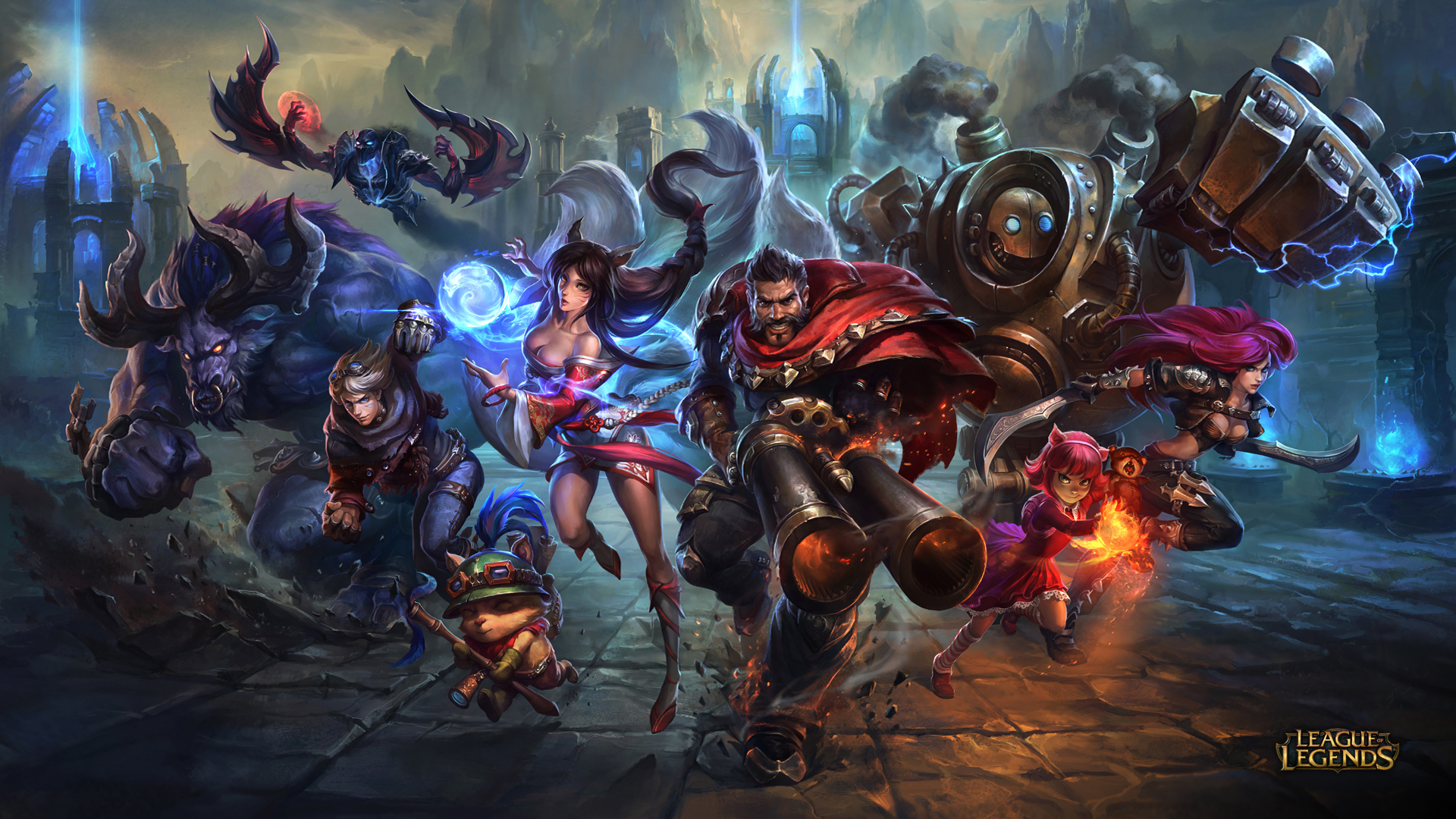 Best Esports Providers for Rift Rivals
If you're wanting to support your favourite players and teams whilst maximising your bet earnings, we have a wide variety of League of Legends esports betting sites and odds for the Rift Rivals tournaments
With some knowledge of the teams and players, and a little luck, you can stand to earn a considerable amount of money by betting on League of Legends games.
We have some of the worlds best esports betting sites partnered with us for the Rift Rivals 2018 tournament, including Bet365, Betway esports and Buff88. Across these providers, and more, we have a range of esports betting markets that will ensure you can make the most out of your bets.
We will also only list providers that are available in your geographic region, so you don't have to worry about being declined entry to their betting at any point.
What is Rift Rivals?
Rift Rivals is an annual League of Legends event run by Riot Games in which the best players of different regions are pitted against each other to decide one and for all who has bragging rights. It always promises for exciting matches with intense rivalries and insane plays from world class players.
Since starting last year Rift Rivals 2017 was one of the most viewed events on Twitch, and it looks like 2018 will be no exception! This year the best teams from 14 different regions will play against each other only once and in turn will have a chance to compete in the final. The final will be a best of five again but this time teams will take it in turns to play a series.
The first Rift Rivals 2018 group stage matches will be starting on the 3rd of July, and run until the 8th of July. It's a short but sweet tournament and will be played in a Bo5 manner for the finals, so there's plenty of entertainment to go around with!
The clash between North America and Europe is always guaranteed to be extremely hype, especially now with NA wanting to take some of the glory back from EU after their performance in Worlds 2017. It's also a great chance for the different regions to get some practice in before Worlds 2018 and show us what they're made of in this new meta.
You will find all important information about the Rift Rivals tournament including the participating teams, the best places to bet, best Rift Rivals bonuses and betting odds, live streams and all the information you could need.
This year teams are fighting for one of the brand new Rift Rivals trophies! Representative of the high octane action and clashes that will take place on the Rift during the event, the trophies will take the shape of a whirling tornado of champion weapons and abilities. Each trophy is adorned with a coloured crystal representing one of each of the five rivalries, with interchangeable emblems on the base showing the current reigning champ in each rivalry. These will definitely be highly coveted in each region!
Teams competing in Rift Rivals 2019
The top teams from across 14 different regions will be facing off against each other to prove who is the best! The top teams from each region will progress to a no holds barred knockout tournament to once and for all crown the best region for League of Legends in the world! Between 6 and 12 teams from each region will take part in the tournament, with plenty of grudge matches ensuring for some amazing, edge-of-the-seat games.
Rift Rivals Tournament Format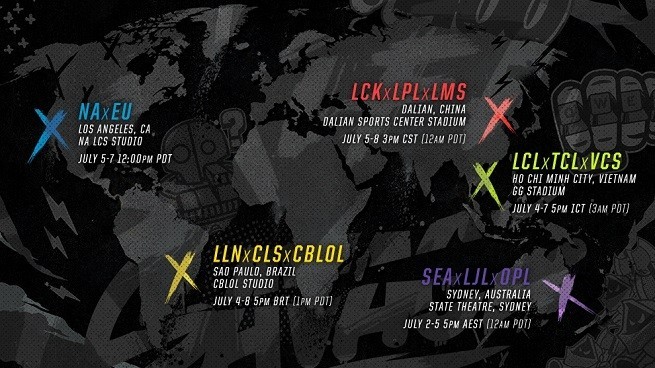 Date: 06/27/2019 – 07/08/2019
Locations: Sydney, Brazil, Ho Chi Min City, Los Angeles and Dalian
Teams: Top teams from 14 different regions
6 to 12 teams from 2 to 3 regions per tournament
Europe vs. North America
07/05/2018 – 07/08/2018
LCK vs. LMS vs. LPL
07/05/2018 – 07/08/2018
Prize pool: TBA
Patch: 8.13
Rift Rivals 2018 Teams and Regions
This year the matches will be guaranteed to have some incredible team fights, invades and brawls that viewers won't want to miss. With the top teams from each region competing to be the best not only in their region, but in the world there is a lot at stake. Each team will be playing for a $20,000 prize for winning their region, with the losers still taking home $5,000 each.
Rift Rivals 2018 EU LCS vs. NA LCS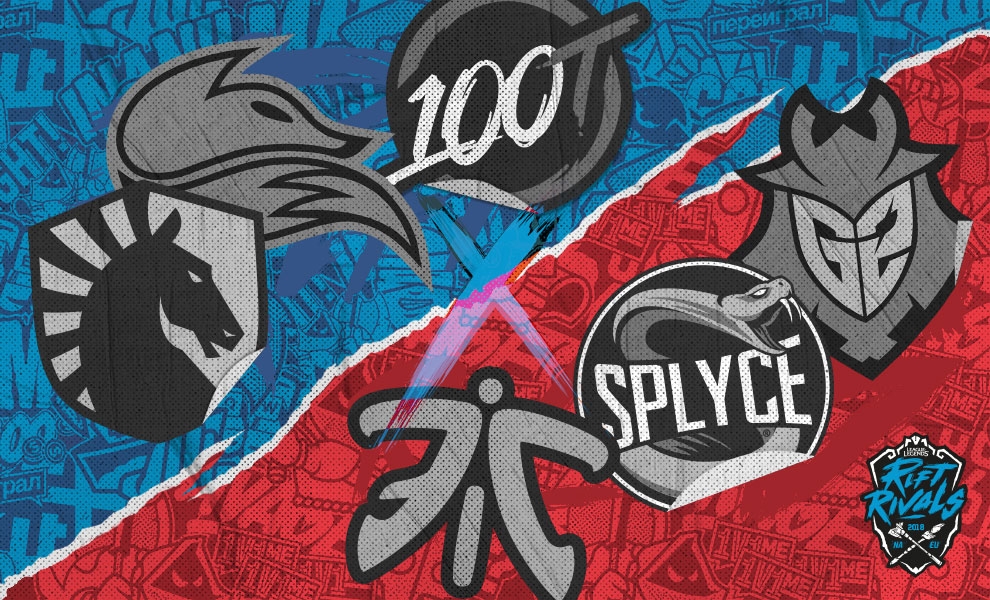 EU vs. NA is always guaranteed to generate a massive viewership and rivalry, with each region backing their own side vigorously.
G2 and Fnatic are the current favourites to win the EU and NA rivalry groups, with match markets coming in at around 1.50 for the victory. This means that EU is set to dominate these stages, with Team Liquid being the strongest contender from NA. Only time will tell, but without doubt there will be a number of games you won't want to miss.
Rift Rivals 2018 LCK vs LPL vs LMS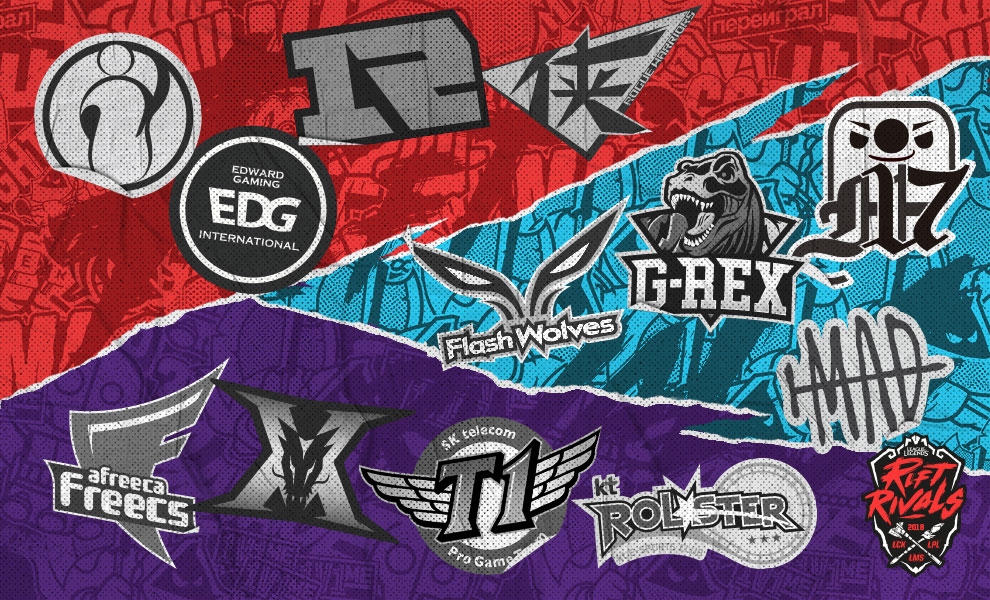 Last year at Rift Rivals 2017 we saw LPL crowned the Rift Rivals champions after having a shaky performance at group stages, winning only 2 our of their 8 games and only just qualifying. Then, after an incredible turn around in the knockout stages, they proved everyone wrong, especially the esports bookmakers, by taking down the LCK Korean team to take home the trophy in the grand finals.
This is definitely a group that will have incredibly high skill level play. So although the games may be a little slower than the brawls in EU vs. NA, you'll have much better technical picks and meta play. You won't want to miss these games and even betting on the underdog from these regions can prove extremely fruitful.
Rift Rivals 2018 GPL vs LJL vs OPL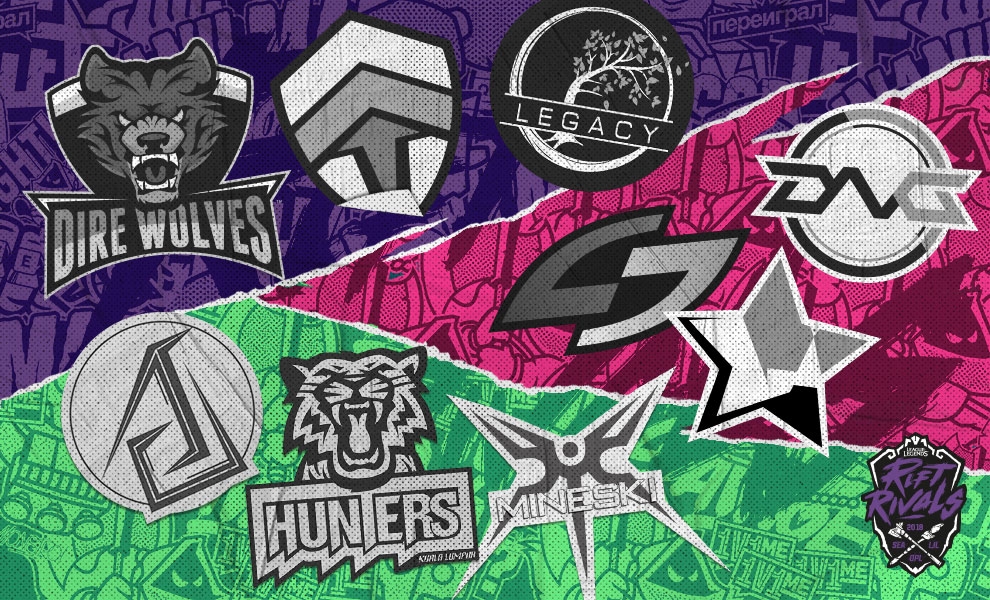 In Rift Rivals 2017 people didn't have huge expectations from this group, but we were all blown aware by the sheer quality of gameplay and explosive team fights that made them a joy to watch. Although they may not be favourites to win across the board, there will still be a series of fantastic games that you won't want to miss as all the teams are out to prove themselves.
Rift Rivals CBLOL vs LLN vs CLS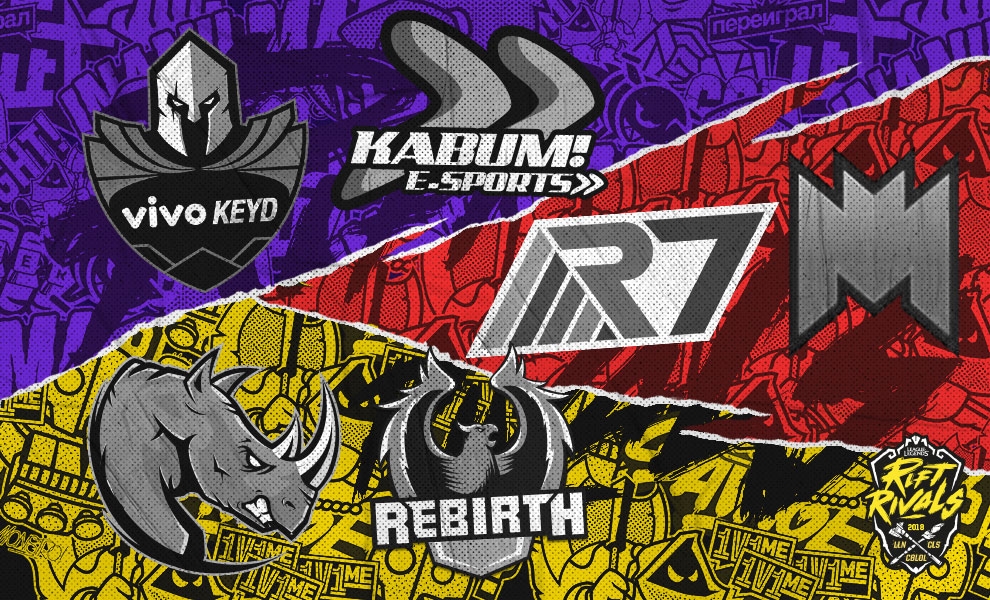 The American leagues have never been fully appreciated in the League of Legends scene and people generally don't expect much from the teams taking part. In Rift Rivals 2017, however, we still saw some great matches that, even though inevitably were lost, led to nail-biting 3-2 finishes from the top qualifying teams. It's likely that the teams will come out to prove their skills and the Brazilian teams are always ones to watch.
Rift Rivals VCS vs LCL vs TCL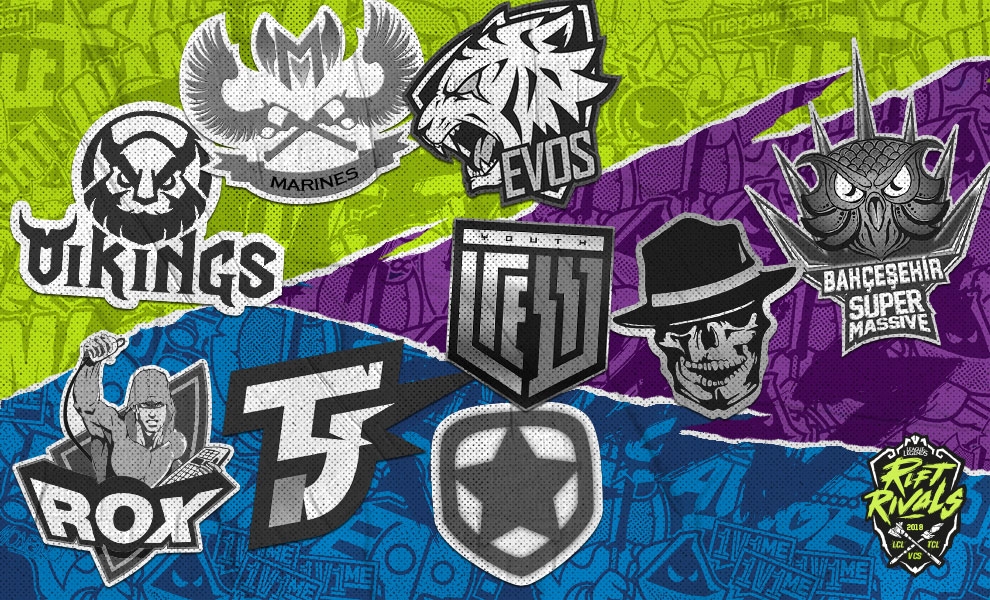 Rift Rivals 2017 battlegrounds didn't include VCS in this group and just featured the LCT and TCL leagues fighting between themselves. VCS has now been added to the mix, bringing with it some high quality teams such as GIGABYTE Marins and Vikings Gaming. This group will no doubt benefit from the addition of VCS and it's new teams, following the more widely known 3-region matchup format.
Best Rift Rivals Betting Bonuses
If you're looking to really maximise your betting potential then you should take a look at our League of Legends bonuses below. We work with the best esports betting providers around the world to ensure that we can bring you the best betting bonuses.
We have a range of bonuses available, ranging from free bets when you first open an account, to 15x your initial deposit. With all bonuses make sure that you read the terms and conditions to make sure you understand just how much money can be made, and must be made, before depositing.
Rift Rivals 2018 Live Stream
All of the Rift Rivals 2018 matches will be streamed live from Riot Games. With world class casting and analysis coming straight from Riot themselves, coupled with an incredible audience presence it's guaranteed to be an event you won't want to miss! The red light indicates that the live stream is currently broadcasting, just click the play button to tune in. Have a good time with the Rift Rivals 2018!