We have a full list of all the available esports betting bonuses. However, rather than hunting through dozens of different options, we've created a top 10 list of the best esports betting bonuses available so far in 2017. This list is also updated regularly throughout the year so you can be sure that the bonuses listed are available to grab now! Before we kick off our top 10 esports betting bonuses, we've got a little housekeeping to do so that you can be familiar with how this list is curated.
Prefer to skip this section? Use the navigation below to jump straight to the best esports bonuses list.
How Do We Decide On The Best Esports Bonuses?
This list has been created by impartial players and esports gamblers, all of whom have sampled a wide range of games and esports betting sites. Each bonus that makes it into our top 10 list is measured on the following criteria:
Bonus size
Each of the esports bonuses that are listed in our top 10 have been vetted for their impact on a player's bankroll. A large bonus or free bet can provide a player with a considerable advantage over the house – allowing them to have a better edge and increasing their chance of profiting. However, as noted further down in this article, the size of a bonus isn't the only factor to consider, and can at times be quite misleading.
Rollover requirements
Nearly all bonuses will feature a rollover requirement. The rollover determines the amount of times the deposit (plus bonus) must be wagered in order to unlock the bonus. An esports betting site with a bonus rollover of 6x, would require that a deposit and bonus totalling $200 has to have $1200 wagered before it is released. The lower the provider's rollover, the easier the bonus is to withdraw – although minimum odds should also be taken into account as below.
Minimum odds
When unlocking one of these top esports betting bonuses, you'll want to take into account the minimum odds requirement. This requirement simply states that bets placed must have odds higher than a specified amount if they are to contribute to unlocking the bonus. Esports betting sites that have bonuses with a high odds requirement are generally best avoided. Higher odds requirements will typically make a bonus harder to unlock.
Esports betting platform
Of course when looking to bag one of these top bonuses, it's also important to choose a trusted and high quality esports betting site. User experience, the number of available markets, and the overall rating of a provider should be taken into account when selecting an esports bonus. Each of the bonuses in our top 10 list are also combined with a short review of the esports betting site that offers the promotion. Use this page to help decide which esports bonus is best for you.
Top 10 Esports Betting Bonuses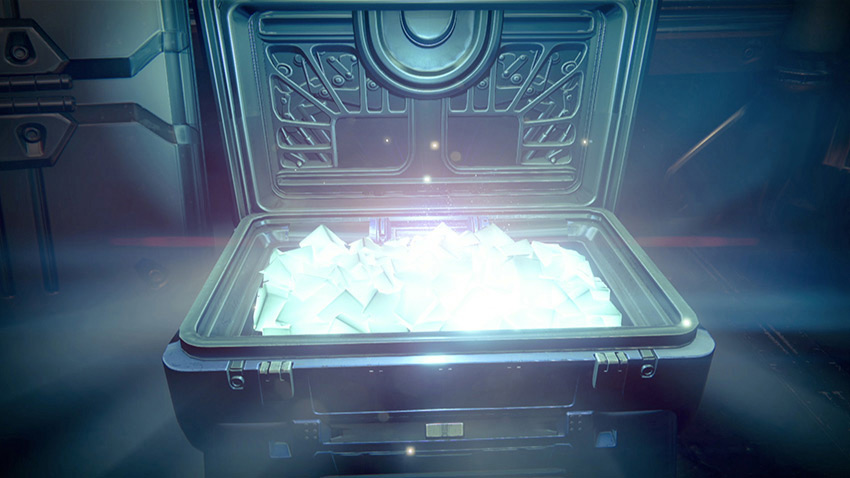 Those new to esports bonuses should now have a good understanding of what to consider when deciding on which bonus to choose. Our full list of the top 10 esports bonuses in 2017 can be found below:
Bet365 – 100% Deposit Bonus Up to £/€200

Rollover Requirement: 3x
Minimum Odds: 1.5
Bet365 are a huge brand in sports betting and are trusted by hundreds of thousands of players. Sadly the platform is not available to those in the United States and a handful of other countries, but those with access to the esportsbook should strongly consider this offer. Bet365 take esports betting very seriously, and offer several different esports with a huge number of markets (and growing). This esports betting bonus features at the top due to its extremely low rollover requirement and competitive minimum odds clause. This, combined with a sizeable reward and a highly regulated and trusted esports betting platform, makes for a leading bonus in the esports market.

BetOnline.ag – 50% Deposit Bonus Up to $2,500

Rollover Requirement: 10x
Minimum Odds: None
This esports betting bonus is not for the faint of heart. With a 10x rollover requirement, you will need to be confident in your esports betting ability if you're hoping to take this one down. With a massive $2,500 up for grabs and no minimum odds clause, this esports bonus had to feature towards the top of our list. BetOnline.ag is also a renowned sportsbook which is available to those in the United States. Whilst the esports markets are slightly limited, there is plenty of action elsewhere on the site.

GG.BET – $5 No Deposit

Rollover Requirement: 25x
Minimum Odds: 1.75
As one of the only no deposit offers in the market, we had to feature this one in our list of the best esports betting bonuses. New players to esports betting or those looking to test out the GG.BET platform will find this bonus appealing, although the rollover requirement makes it hard to unlock. That said, GG.BET is arguably one of the best platforms we feature here on SickOdds, and unsurprisingly with the name "GG", the betting site is dedicated to esports – and there are a lot of them. Sadly, GG.BET is not available to those in the UK, USA, France, Italy or Spain. For those fortunate enough to have access to GG.BET, it's an esports betting site well worth checking out.

Loot.bet – 100% Up to €100

Rollover Requirement: 10x
Minimum Odds: 1.90
Loot.bet is a dedicated esports betting site with a fantastic user interface and an enormous range of esports to bet on. Unfortunately, the number of restricted countries is large (see our Loot.bet review for a full list), and the minimum odds and rollover requirements of this bonus are high. However, that should not distract players from what is a great esports betting platform, and this bonus is a very welcome addition to an already excellent site.

TipBet – 200% Deposit Bonus Up to €50

Rollover Requirement: 12x
Minimum Odds: 1.10
TipBet was founded in 2015 and recently added esports markets to its sportsbook. Whilst mostly featuring CS:GO and League of Legends, the TipBet bonus is a great option for new players from eligible countries who are happy to bet on just a few of the top tier esports. Aside from the high rollover requirement, the bonus has a low minimum odds clause and with a massive 200% multiplier to your first deposit, it should come as no surprise TipBet features in our top 10 list.

Betway – €5 Free Bet

Rollover Requirement: 3x
Minimum Odds: None
Betway have a generous €5 free bet available to anyone from an eligible country (unfortunately that does not include the USA or a handful of European countries). Betway esports is regarded as one of the best esports betting platform available, and is an extension of an already highly successful and well trusted Betway sportsbook. The platform features a huge range of games including Hearthstone and Overwatch (as well as the top tier esports) and is one of the biggest players in the market.

Bovada – 50% Deposit Bonus Up to $250

Rollover Requirement: 5x
Minimum Odds: None
Bovada is a sportsbook and esports betting platform which is available to most countries in the world including the United States. The range of games to bet on is limited, but more than adequate for most: Dota 2, CS:GO, League of Legends, Starcraft and a handful of more niche esports like Street Fighter V are also available. What makes Bovada's bonus really stand out is the lack of a minimum odds clause. Bovada's esports betting bonus also has a competitive rollover requirement.

Bodog – 100% Up to $200

Rollover Requirement: 5x
Minimum Odds: None
Bodog is the sister site to Bovada, providing access to esports betting markets for those in South America and a handful of other countries. The bonus is slightly smaller than Bovada's, however the higher bonus multiplier makes it easier to reach the maximum cap. Bovada and Bodog should really be considered for those players who are also interested in traditional sports betting and not just esports, as the number of esports games to bet on are limited.

VitalBet – 100% Deposit Bonus Up to $50

Rollover Requirement: 5x
Minimum Odds: 2.0
VitalBet is a popular esports betting platform with a strong range of games to bet on. The site has very few restricted countries, although players in the United States are not eligible to play. The site includes top tier games like CS:GO, Dota 2 and League of Legends but also has markets for World of Tanks, Hearthstone and even the mobile game – Clash Royale. Unfortunately, the bonus at VitalBet does have a high minimum odds requirement, as well as a low bonus cap ($50), placing it near the bottom of this list.

OneHash – 100% Up to 1BTC

Rollover Requirement: 1.10
Minimum Odds: None
OneHash is a Bitcoin only mutual betting sportsbook with a broad selection of esports markets including Overwatch, Hearthstone and HoTS. OneHash is open to every country in the world, although the site is not regulated and players should deposit and bet at their own risk.
Esports Bonus Update: 18th April 2017
This update marks the launch of the best esports betting bonuses list. Every update of this list will feature commentary at the bottom of the article which discusses changes in our bonus rankings, as well as new bonuses added and old ones removed. This list of the top esports bonuses is as aimed to be as comprehensive as possible, featuring a broad range of esports betting platforms from an even broader range of countries. Consider bookmarking this page and check back here the next time you're looking for an esports betting bonus.