On October 12th, a whole host of players, personalities, and folks from behind the scenes from the esports industry all gathered in London, UK for the annual Esports Awards. Aiming to recognise and reward those who have helped propel esports into the limelight in a plethora of categories, there's plenty to talk about from the evening!
In this article, however, we're going to take a look at the most notable – whether that's because they're deserved or extremely surprising – awards that were dished out.
PC Player of the Year
It's hard to argue that the Counter-Strike: Global Offensive extraordinaire Oleksandr "s1mple" Kostyliev was an unworthy winner of PC Player of the Year. Showing signs of promise for years, 2018 was the year that s1mple truly claimed the title as the best player in the popular FPS title.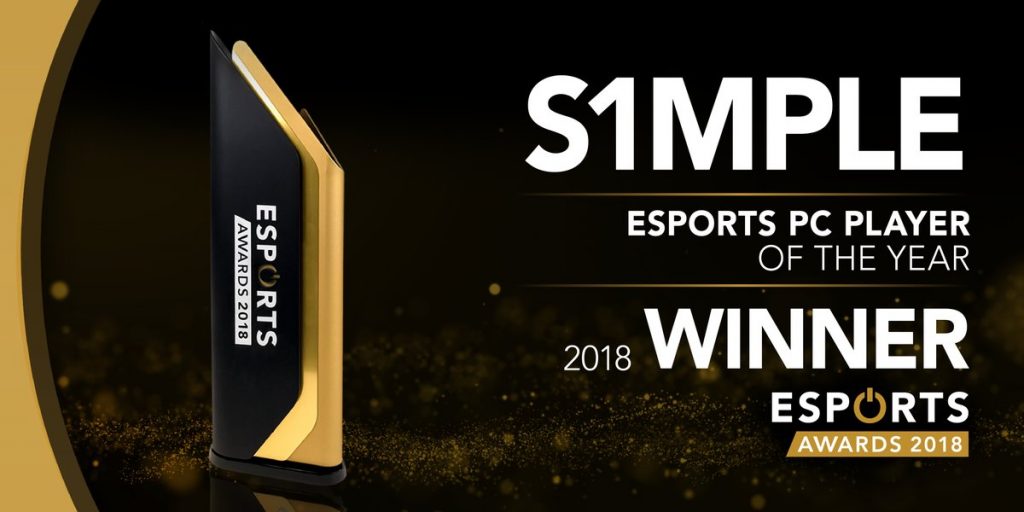 From effectively carrying Natus Vincere to multiple championships to being the first player to achieve over a 1,000 kill-to-death ratio in a single year, this was s1mple's year. He had plenty of tough competition in this category, going up against the likes of PUBG's Kieron "Scoom" Prescott, Rainbow Six Siege's Niclas "Pengu" Mouritzen, and Overwatch's Sung-hyeon "Jjonak" Bang.
Streamer of the Year
Now, nobody is going to disagree when you say that Tyler "Ninja" Blevins has had an astronomical year, becoming the face of hit title Fortnite and setting all sorts of records on Twitch in the process. There are questions surrounding this category, however.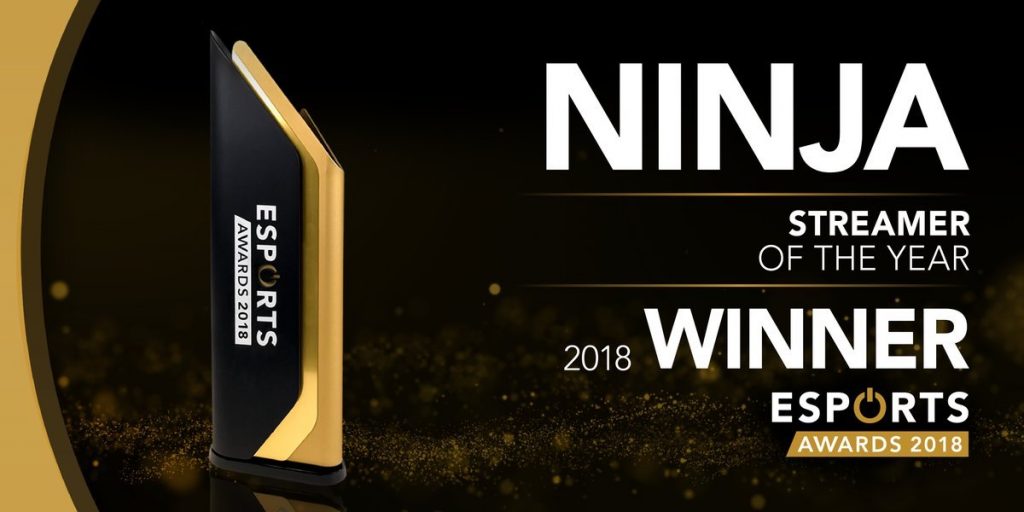 Since it's the Esports Awards, does this category mean it's the esports streamer of the year or simply the best streamer of 2018? If it's the former, then Ninja's legitimate competitive era has been over for quite some time and he perhaps isn't eligible for the award – it'd be better suited to a competitor who also streams. If it's the latter, however, then it's indisputable.
Either way, congratulations to Ninja for the standout year and the award!
Game of the Year
Now this is a tricky one. Has Overwatch had a good year in terms of esports? Well, the Overwatch League's inaugural season is marked as a success in a number of ways, but many feel as if the game isn't worthy of this award. When you look at some of the competition – Rainbow Six Siege, Dota 2, and Counter-Strike: Global Offensive, for example – then it's hard to build a case that Overwatch has been the standout title.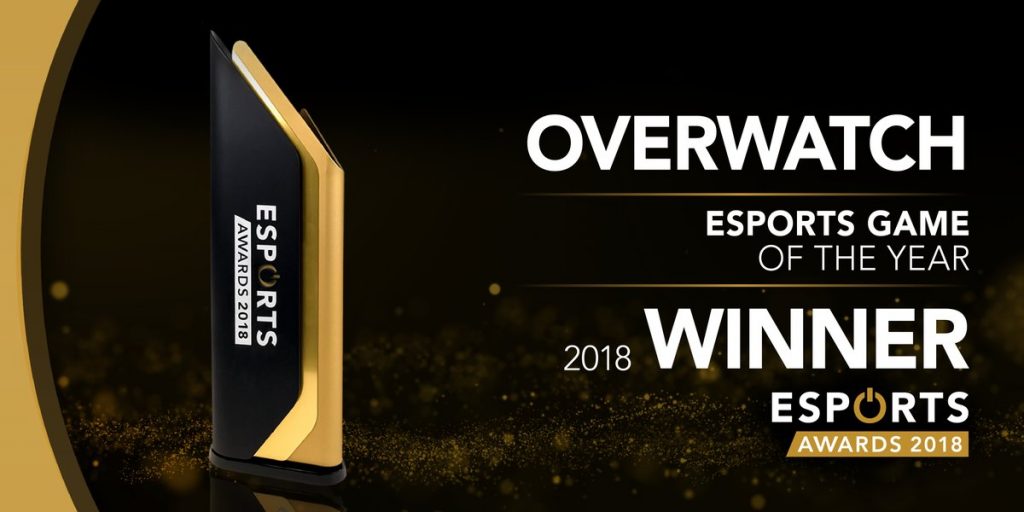 Nobody is saying Overwatch is the worst esports title, but it's plausibly arguable that each of the aforementioned games have all been better in terms of excitement, growth, and reception. The backlash was so harsh that people even accused Blizzard of paying for the award!
Live Event of the Year
Who remembers the performance from DJ Khaled in a positive light? We'll wait.
On a slightly-more-serious note, if this was the Cringe Moment of the Year award then we'd not have a second thought about the Overwatch League Grand Final 2018 deserving the praise. How this event won over the likes of the ELEAGUE Major in Boston, the Six Invitational 2018, The International 8, and 2018 League of Legends Worlds Championship – we'll never know.
Esports Team of the Year
We shouldn't argue with the choice of Astralis for Esports Team of the Year so we won't, but if G2 Esports' Rainbow Six Siege team made it to the final group of nominees then we could have built a very solid case there.
We're the @esportsawards "Esports Team of the Year"!

What an honor. Thank you to all who voted, all our fans and sponsors.#ToTheStars pic.twitter.com/ffEkisjCe0

— Astralis Counter-Strike (@AstralisCS) November 12, 2018
Nonetheless, the Danish legends have done it all this year: beaten every team convincingly on multiple occasions, winning a Major, storming a number of international events, and even remaining undefeated on a map throughout their tenure as a roster. We're truly in the Astralis Era at the moment, and there's no slowing down in sight for this extraordinary group of players.
Organisation of the Year
We were prepared to riot if any other organisation beat Cloud9 in this category. From winning major titles in CS:GO, Overwatch, Rocket League, Rainbow Six Siege, and PUBG – as well as defying all odds at Worlds – Cloud9 has had the best year of any organisation, by far.
Congratulations to @cloud9 your Esports Organisation of the Year in association with @couttsandco here is @JackEtienne accepting the Esports Award. #ESPORTSAWARDS pic.twitter.com/FJusf2jXBl

— Esports Awards (@esportsawards) November 12, 2018
We know these awards can often be popularity contests as fan votes are either partial or entire deciding factors, but this award felt like real justice. Going up against titans such as Team Liquid, 100 Thieves, Fnatic, FaZe Clan, and OpTic Gaming was never going to be easy – even if those organisations hadn't achieved half as much as Jack Etienne and co.
Bonus pick
Our bonus pick from the Esports Awards 2018 isn't actually an award, nor is it very positive. Deji, the younger brother of KSI and failed boxer, managed to make an absolute arse of himself when he presented an award (who the hell invited him?)
When announcing Esports Publisher of the Year, Deji decided to jokingly announce Epic Games as the winning publisher when in fact it was Blizzard that received the top spot. Maybe practicing for his fight against Jake Paul – in which he lost – delivered one too many blows to his head? Not cool, man. Not cool.
What was your favourite win of the night? Let us know!