Activision Blizzard is set to take its Overwatch League to the Wells Fargo Center in Philadelphia for the 2019 Grand Finals.
Taking place on September 29th, the Grand Finals will determine the League Champion for this year – awarding them $1.1 million out of the total $1.7 million prize pool.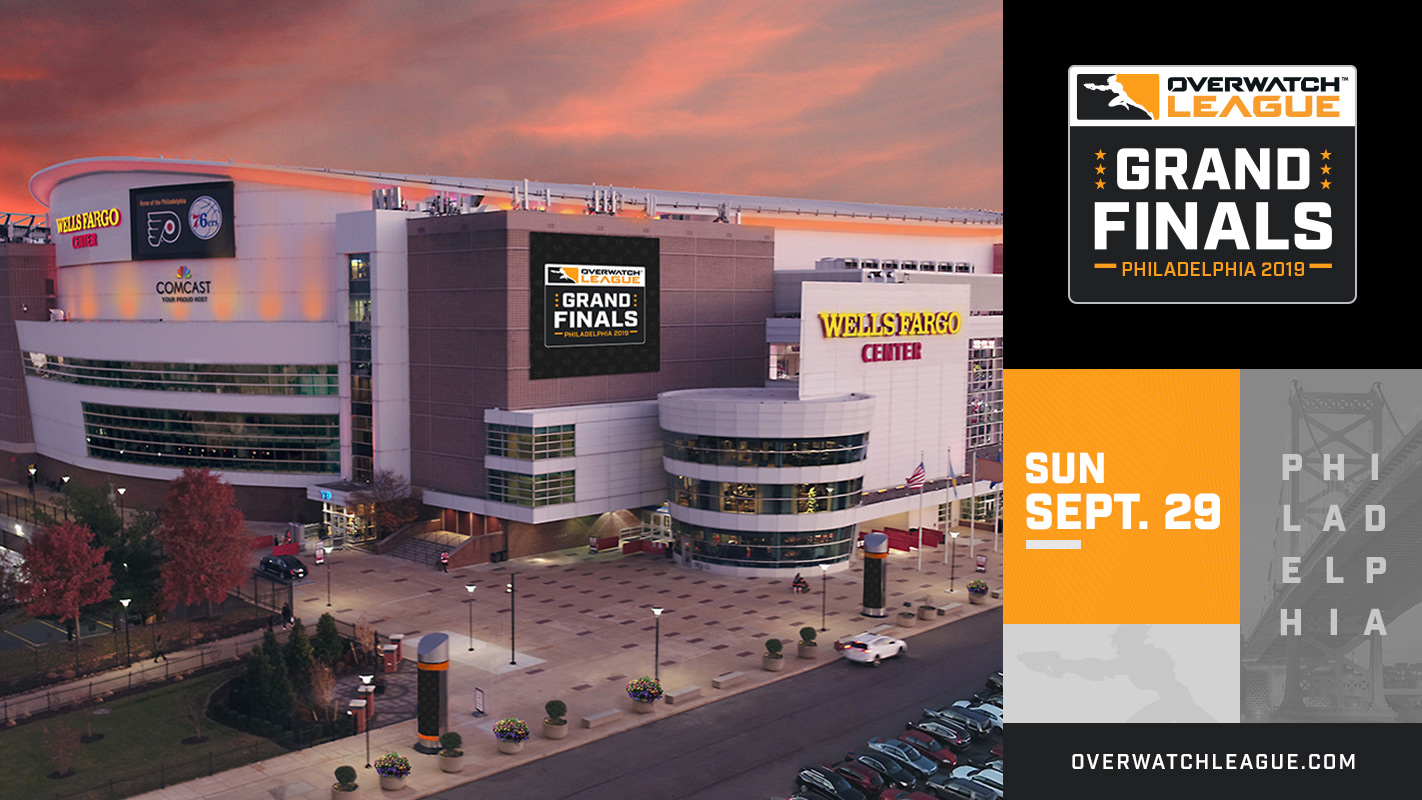 The Grand Finals will be live-streamed on Twitch and, as part of a deal with Disney, broadcast on U.S. television through ABC. It'll also be available to watch through ESPN's app, as well as Overwatch League's website and app. Internationally, fans in Canada, China, France, Germany, and Russia will be able to tune in on linear television too.
"Philadelphia is a legendary sports town with amazing fans and the Wells Fargo Center is the perfect venue to crown our next champion," said Nate Nanzer, Commissioner of Overwatch League. "The 2018 Grand Finals in Brooklyn was epic but we're looking to up the ante for our season finale in Philly. We have 20 teams in the League now, so the path to the championship is going to be extremely competitive and very entertaining."
In the inaugural Grand Finals of the league, London Spitfire took on Philadelphia Fusion in the Barclays Center, Brooklyn. It was a blowout for Cloud9's franchise when it came down to it, winning the first and second series with scorelines of 3-1 and 3-0 to emerge victorious in front of 22,434 live attendees. The event was said to have a worldwide, overall viewership of 10.8 million people.