Esports organisation, Alliance, have extended their ever-growing clan by adding three brand new players to its new Apex Legends squad. Specialising in gaming and esports, this Swedish company have recognised teams across many popular titles, including Fortnite, Dota 2 and for some time League of Legends as well. The expansion of their team members excites many of their followers, as more players involved can help the already-popular Apex Legends scene to grow and keep achieving what is expected of them.
The process began very recently when it was announced that Apex players were needed and that Alliance were on the hunt for new, experienced players. It was then that Dennis "LAZXR" Wandenfors, Simon "Vaifs" Bellini and Phillip "Lowley" Olsen (known previously as SWEPRO) joined the tribe and the organisation expanded. Regardless of this exciting new partnership between the players, the Apex Division is still in the development stage and the likelihood of Alliance still seeking out further talent and recruiting more faces, is highly suspected.
So why were these players chosen and what makes them so special? Alliance's General Manager, Ms Kelly Ong, spoke confidently about the decision that was made when questioned in a recent interview:
"We selected them because they show great potential, and we also like the challenge of grooming champions […] they are really good players, they are in the top in the Apex Pro EU League where most of the pros' play at the moment. Apex Legends is a game with great potential so we're really excited to work with LAZXR, Vaifs and Lowley and to see what we can do together."
To have such a strong backing from Alliance is not only beneficial for the game and players but will only paint the organisation in a positive light.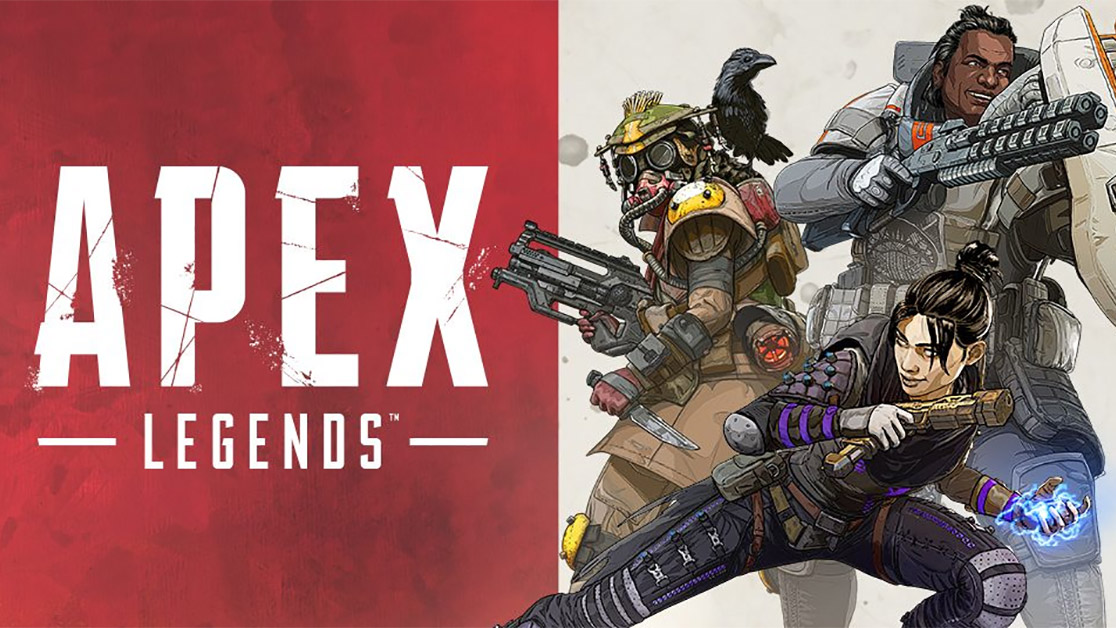 Hearing exactly what this means from the players themselves is always an interesting insight and all three new members of the Apex squad were happy to discuss their newest venture and what joining the team means to each of them. LAZXR commented first and spoke on a personal level about the partnership and why he feels excited to be a part of the programme:
"I'm really proud of my team, and I'm really glad that Alliance gave us this big opportunity to represent an organization with such love for their players. For me, this is going to be a really great adventure. We are going to fight every legend out there, to become the best."
Following his lead, Lowley added his point of view and what inspired him to pursue this dream of becoming an esports star:
"I'm so proud of myself for being able to join an amazing team like Alliance […] It's always been a dream of mine to succeed at something I love to do. I've always been competitive but never really tried to do anything with it. Friends have been pushing me a lot but I had a rough year where everything just felt like it went downhill. Then Apex got released and I was stuck with it. And here I am. With a great team. I'm so happy to be a part of Alliance family. And I can't wait for what's coming."
Finally Vaifs concluded with his take on the new arrangement and why he felt this was the best move for him and for his future:
"Ever since I was a kid I wanted to become a pro gamer. Now, Alliance has given me the opportunity to become one. This is a dream come true! When I first met up with everyone at Alliance I saw instantly that this is a good place to call home. They take good care of their players and have good heart. I feel this is going to be a great adventure for all of us."
Alliance is one of many organisations that are fully invested in the potential of the gaming industry and support the esports experience worldwide. Apex Legends is very much still an up and coming esports title and with continuous interest and backing from largely recognised companies, it is certain to take the esports world by storm. Fans of the game can expect bigger and brighter things to come with the promise of further changes in the pipeline.