Update 2019-05-25: Pretzo kindly reached out and informed us that the Faze tweet he deleted was just a joke between a few other friends one night during a discord call. Triple trouble are still looking for an organisation to represent, but there is no affiliation to FaZe or talks underway.
---
If you've been keeping an eye on Twitter recently, then there has been no shortage of FaZe drama! But on a slightly more positive note for the professional organisation, there are rumours brewing that they may be entering the Rocket League esports scene after a pro player let something slip on their social media.
Danish pro player Aldin "Ronaky" Hodzic, currently playing for European team Triple Trouble, tweeted earlier this month that he was looking to represent a new organisation. This is quite common, especially as the RLCS Season 7 has just come to an end.
LF Organisation

— Liquid Ronaky (@RonakyRL) May 12, 2019
Just five days later, Ronaky put up a tweet with just the hashtag "#FaZeUp", an icon hashtag used by both players and fans of the team. This, with the pretext of being on the hunt of a new organisation to represent, generally point towards a team announcement. This has caused quite a stir in the EU Rocket League community, with fans anticipating FaZe to announce a roster ahead of RLCS Season 8.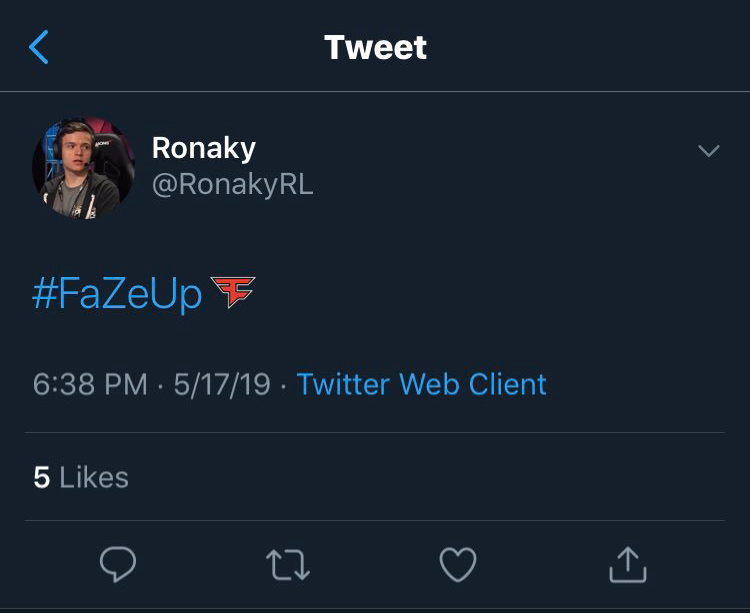 Shortly after being posted, the tweet was quickly deleted, fuelling conspiracy theorists to think that FaZe are waiting to make the announcement themselves in the coming weeks. We'll be keeping an eye on FaZe during the lead up to the next season, as it could definitely shake up the EU ladder if they're investing heavily.
The current EU ladder is quite closely matched, with Vitality currently holding the top spot ahead of FC Barcelona and PSG Esports.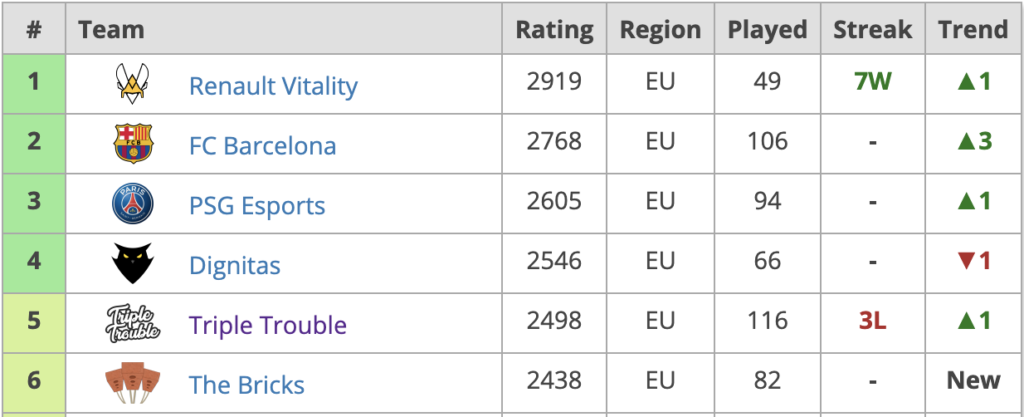 Rankings table from Liquipedia
Rocket League has always had an incredibly passionate community. With the media and community attention that FaZe brings with them to esports titles they enter, we hope that it will just bring more attention to game and benefit the community.