The Clash Royale League (CRL) is the official team-based esports league for Clash Royale, featuring the best teams and players from around the world. The CRL league is divided into divisions in the West (North America, Latin America, Europe), Asia & Mainland China.
The CRL has always strived to give players and fans around the world extremely entertaining tournaments and leagues, and the 2019 league is sure to be no different.
Western teams competing in CRL 2019
Following the 2018 series, Supercell, the publisher of Clash Royale, set our to work with organisations that "truly support and contribute to the long term success of the CRL (esports history, expertise, player treatment, CRL commitment and more)".
From the ever expanding roster of teams entering the Clash Royale scene there is no lack of talent to choose from, and the shortlist has just been announced. Feast your eyes on the reveral below!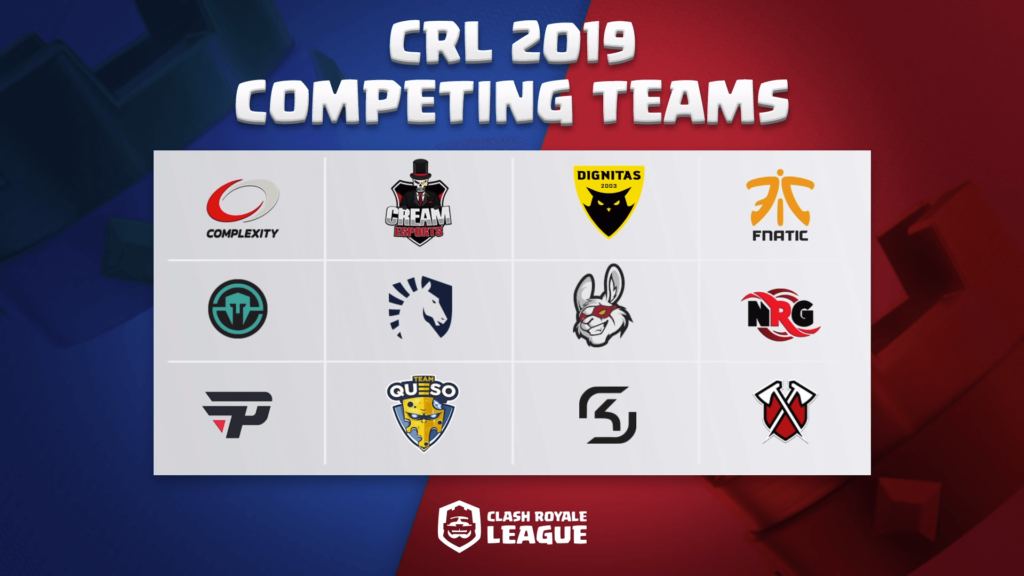 Below is a list of all of the teams, including their social handles so you can keep up to date with their progress. Make sure to follow your favourite teams to keep up to date with their matches and progress, and keep checking our news for our insights!
Complexity (@compLexity)
Cream Esports (@Cream_EsportsGG)
Dignitas (@dignitas)
Fnatic (@fnatic)
Immortals (@immortals)
Team Liquid (@teamliquid)
Misfits (@MisfitsGG)
NRG (@nrg)
paiN Gaming (@paiNGamingBR)
Team Queso (@TeamQuesoGG)
SK Gaming (@SKGaming)
Tribe Gaming (@TribeGaming)
We'll be announcing the latest markets for each team as sportbooks begin to list odds.
Last year's CRL West
2018 was an amazing year for competitive Clash Royale. More than 25 million players competed in the Clash Royale League Challenge to qualify for the CRL, with many of the world's best esports rosters qualifying for playoffs.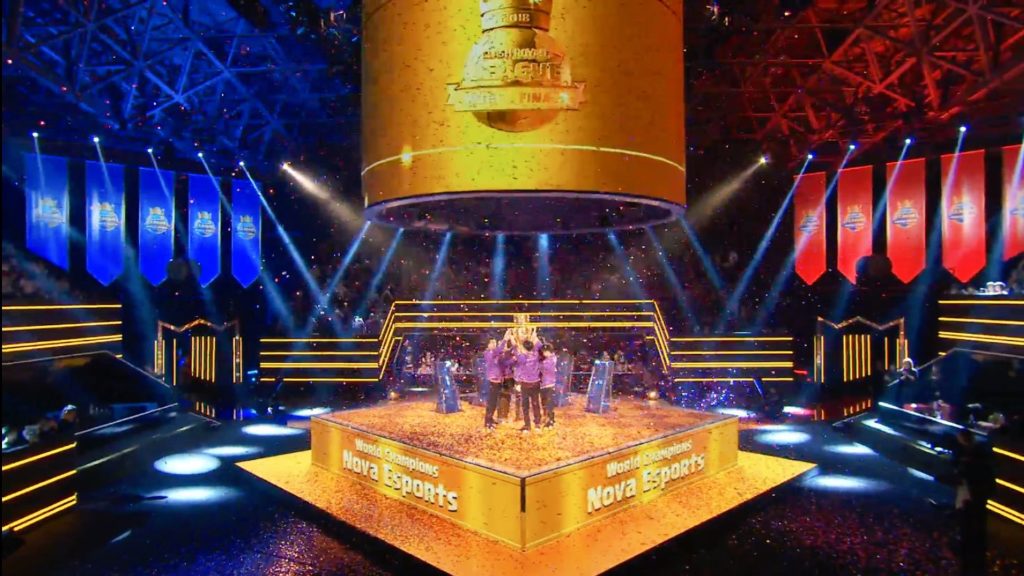 Nova Esports from managed to fight off the competition and were crowned the first ever CRL World champions in front of over 700,000 cheering fans (including Chinese viewers).
If you missed our on the action from last year's finals, then be sure to watch Supercell's highlight reel below:
So what's different this year?
In contrast to the 2018 Clash Royale League, 2019 will have the following differences to stand out and improve year-on-year:
CRL West has consolidated NA, EU and LATAM into one region. This aims to create a consistent format across CRL China, CRL Asia and CRL West.
CRL West will now have around the same number of teams as CRL China and CRL Asia.
CRL West will follow the same competitive schedule throughout the year.
This means that CRL West will have two seasons: Spring and Fall Seasons.
Studio Location: Los Angeles