Fox, arguably one of the biggest household names in the US, has announced they will be launching a dedicated sports betting app Fox Bet, in Fall of 2019. This will be a huge move for the media goliath, bringing them into the gambling industry in a big way.
This announcement comes as part of the parternship between Fox and The Stars Group that was published yesterday evening. The deal saw Fox acquiring 4.99% of The Stars Group for $236 million, with the option for the media giant to acquire up to 50% within the next 10 years.
Eric Shanks, CEO and executive producer of Fox Sports:
"FOX Sports is already synonymous with the best live sports events in the country and now we are expanding the way we immerse fans in the sports culture they love. Digital sports wagering represents a growing market opportunity that allows us to diversify our revenue streams, connect directly with consumers and expand the reach of the FOX Sports brand."
In the UK, SkyBet, which was acquired by The Stars Group last year for $4.7 billion, has seen a similar strain of success since spawning from their sister company Sky, as a well known media firm took on betting and being able to sustain it through their existing channels and marketing potential.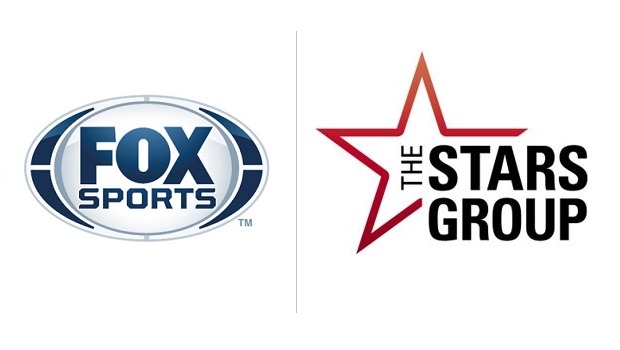 This partnership has fallen at perfect timing, as US betting regulations are starting to take shape from state-to-state. Sports betting in the US is currently legal in 10 states, with 4 legalising regulated online gambling. This investment and effort will also likely reflect in Fox's lobbying activities, pushing for additional legalisation and regulations of sport betting across state lines.
In states that don't currently support legal gambling, the Fox Bet team is also planning a US-wide, free-to-play game that will reward people who predict the correct outcomes of matches. Then, as more US states put regulations in place, their existing customer base will gain access to new methods of gambling. This is a similar method of customer acquisition that Rivalry has incorporated in their project, Thunderdome.
But what does this mean for esports? It's likely that with their close existing ties to traditional sports this will be the quickest route to market, but we can't forget that Fox have already shown interest and invested in esports. Fox Sports holds the US broadcasting rights for FIFA 19 esports events and have invested $100 million in esports-centric broadcasting platform, Caffeine. With this level investment we have no doubt that esports will be appearing in the Fox Bet application on launch, or just after release.
BetStars, an existing sports betting platform on The Stars Group, also currently facilitate esports betting markets for popular esports titles CS:GO and Dota 2, which is another solid indication that the water is already being tested.
We're existed to see how this household name moves to incorporate sports betting into its existing portfolio, as there is no shortage of applications and activations that can, and will, be taken advantage of.