Twitch Prime members were made aware of an exciting bonus last month that involved free exclusive legend and weapon skins for the increasingly popular title, Apex Legends. Well more of the same is coming their way this month and next but this time it is for Fifa fans, with two free Fifa 19 packs up for grabs.
As of 2 days ago, fans of the football title can get their hands on special reward packs, including three rare gold player items, based on the Fifa Ultimate Team "Futties" special event and by voting on both the best players and "FUT Favourites". To be in with a chance to collect these amazing gifts, you do need to be a member of Amazon Prime, and the joining fee for this is currently on offer for £59 instead of £79 – so it is not too late to join for a free trial! The three gold cards are rumoured to include one player with a rating of 86 or above and the next available bonus in August will include a player with a rating of 87 or above as well as two further gold player cards.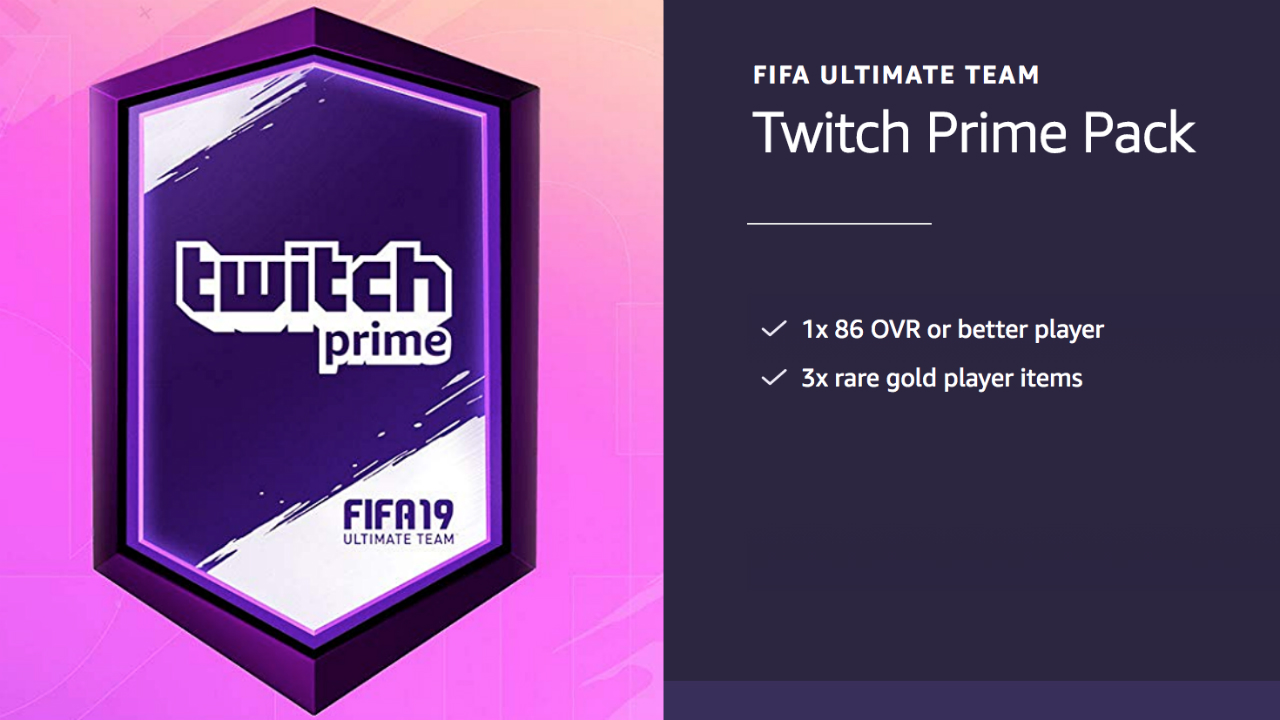 If you are one of the lucky few to take full advantage of this amazing bonus, you may be wondering how you will gain access to these new freebies. The process is incredibly easy, players are then encouraged to select the 'Fifa Ultimate Team' mode on their device and once there, you will then need to click on the 'Store' icon, followed by 'My Packs' and there you will find your rare, special rewards. It really couldn't be any easier. The only kicker is that fans can only claim this deal on one device, for example PC or Xbox etc, so there is no cheating the system for even more incredible offers, however tempting that idea may be. You can only be logged in to one platform to receive the bundle so make sure you are on the console you prefer to play on before claiming and linking through to Twitch or EA accounts.
In addition to the above mentioned goodies, Twitch Prime are also going to be hosting various giveaways across the month as well as in-game content, free channel subscriptions and ad-free viewings. This offer is advertised at $13 per month or $120 for a full year, and players can expect a range of excitement up until the 16th July, when the Prime Day deals run out.