The International is now well under way, with the final regional qualifiers coming to an end on the 14th of July. Only Europe, North America and China are left to secure their places in the group stages, battling it out from July 11th to July 14th. These matches are just Bo1, so anything could happen!
As if there was any more need to make these matches more exciting, Luckbox are offering a $9.99 free bet on The International group stages for both their new members that sign up. If dollars aren't your currency of choice, then don't fret as the figure will stay the same and just the currency will change. So if you're in Europe, you'll receive €9.99 for example.
(The credit and wagering requirement will be in your account currency) Where we state $ above, this means £ if you have a GBP account currency and € if you have a EUR account currency. So the credit will be 9.99 in your account currency, and the wagering requirement will be 99.90 in your account currency.
There are plenty of great teams still to qualify, so there will be no lack of matches to wager on. Match Winner markets will be available for every match, but there are plenty of exotics for the more experienced Dota 2 fan. These range from Roshan kills, first kills, total kills over/under, etc. Basically, anything to do with kills, Luckbox have you covered!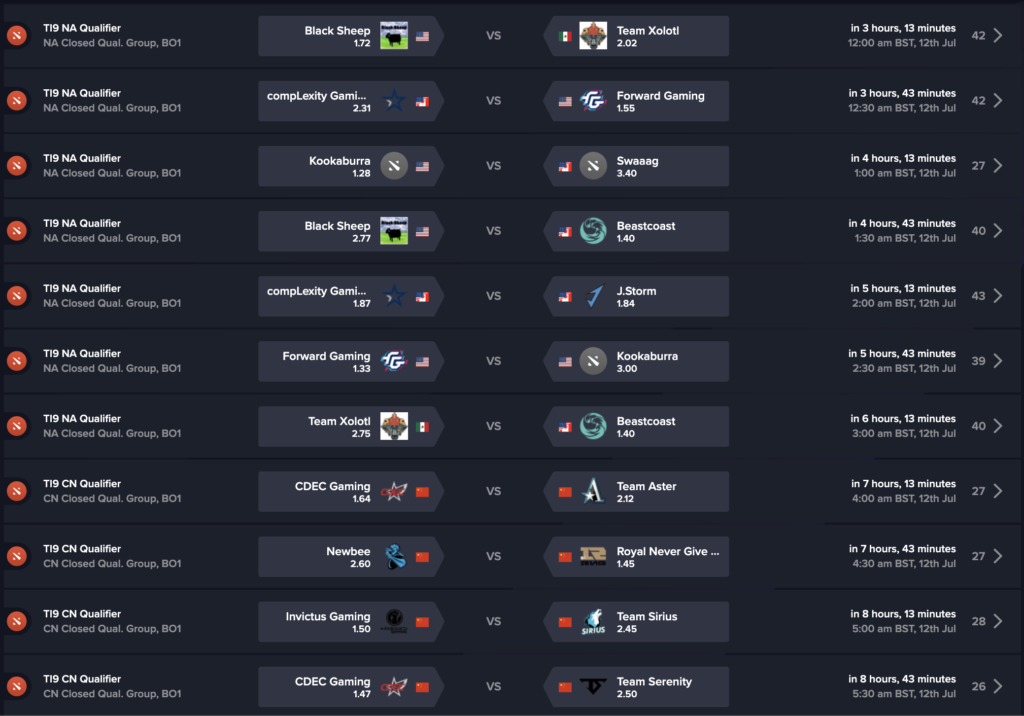 So what are you waiting for! You don't even need to deposit – just create an account with Luckbox before TI9 closed qualifiers end on July 14th and get betting.

Remember, Terms and Conditions always apply. Be sure to read Luckbox's offer terms before wagering and always know that your limits are. When the fun stops, stop. Well, stop and then go play Dota 2 yourself..