Following the announcement of their successful Seed round, Midnite have officially moved out of Alpha phase and into a Beta release. With this release they've introduced a number of key features to the platform reportedly including advanced data visualisations for CS:GO matches, improved onboarding flow for users, a brand refresh and more.
The most apparent change when visiting the platform though is that there is no longer a waiting list for UK customers. Hurrah! No longer will UK customers have to hold their position in a queue but will instead be instantly welcomed and verified. Non-UK visitors will still be required to join the waiting list, but the reduction of UK users should reduce the backlog.
The data visualisations for high-tier Counter Strike matches is also a welcome introduction to the platform. Providing some of the content we've become accustomed to on HLTV it's focussed on bringing quick and optimised data that is invaluable for in-game betting. This includes match up history, roster information, play-by-play messages and the scoreboard.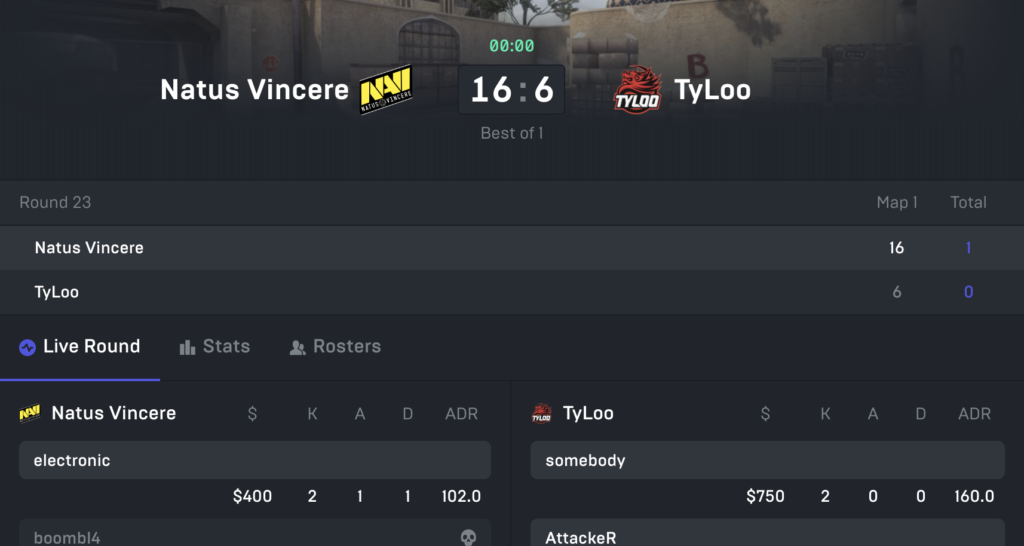 Midnite set out with the intention of creating an esports-first betting platform with a focus on community and on-site experience. Speaking as part of a former interview with TechCrunch, Founder and CEO of Midnite, Nick Wright, explained:
"We are building everything in-house and are keen to offer the best experience for esports fans in the market. Customers have been loving the platform and we in turn are fine-tuning the product specifically for them. [..] We are extremely pleased with the way the product been received so far."
If you haven't checked out Midnite yet, they're a UK-Licensed esports betting site that has a proven track record offering extremely competitive odds for favourites. This is especially true when looking at their CS:GO match and tournament offering. With some great bonuses for new users, check out our review below and get signed up.
Read our Midnite review
[sportbooks id="183878″ limit="1″]