State Farm has announced it is officially extending it's sponsorship of League of Legends esports through to 2021.
The extension will continue State Farm's sponsorship of the LCS, three global events (World Championship, Mid-Season Invitational, and All-Star Event), as well as the LoL College Championship.
State Farm first announced its involvement with League of Legends esports at the start of the 2018 North America spring split.
"We're proud to announce that State Farm is extending their sponsorship with League of Legends esports and the LCS, reaffirming the unparalleled value and opportunities that our sport delivers to brands," said Naz Aletaha, Head of Esports Partnerships at Riot Games."State Farm has a rich history of sponsoring some of the biggest sports and athletes in the world, and we were thrilled to be their first-ever sponsorship in the esports space at the start of our 2018 season.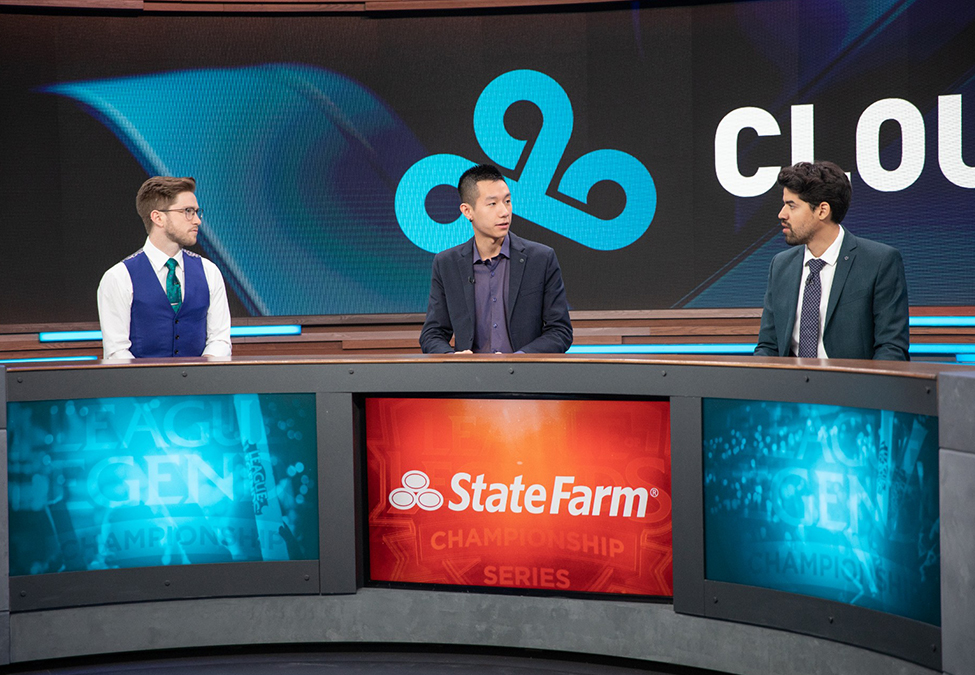 The sponsorship extension will include:
The State Farm Analyst Desk for LCS broadcasts
Integrated in-broadcast/in-stream content including; Assist of the Week,  I'm Helping segment and Level-Up segment
Digital "Cheerboard" printers at all LCS home & away events, including the most recent LCS Spring Finals in St. Louis
"Cospitality" Tents at Finals and International events where fans can share their passion for cosplay
Presenting sponsor of the League of Legends College Championship
"League of Legends, along with Riot Games, are a leader and innovator in the esports community," said Pat Culligan, Assistant Vice President, Marketing, State Farm. "We look forward to continuing our sponsorship of League of Legends and our relationship with Riot Games."
We are excited to announce @StateFarm is officially extending its sponsorship of League of Legends esports through 2021! This includes #LCS, MSI, Worlds, All-Stars, and the College Championship.

Read more: https://t.co/cPI6bwqkOB

— LoL Esports (@lolesports) May 21, 2019
State Farm has been aggressively expanding its presence within the esports scene over the past year. In February, State Farm was announced as the official North American insurance provider of the Overwatch League. Additionally, streamer Benjamin "DrLupo" Lupo was named as the brand's first individual esports sponsor. All these moves were spearheaded by ReKTGlobal who was named as State Farm's esports Agency of Record in January.