Over last weekend the Quarter Finals of the League of Legends Worlds 2018 tournament was an action packed underdog story. Across four BO5 games we saw Korean and Chinese teams falling short to the EU and NA contenders.
Our first day brought the biggest underdog upset of the weekend, seeing the under-rated EU roster G2 Esports putting up the fight of their lives against RNG to take a clutch 3-2 victory and knock the Chinese team out of the tournament. By taking advantage of early game power spikes, fantastic pick & ban phases and a perfect understanding of the current meta, G2 were able to turn the games in their favor to take a very deserved win.
The second Quarter-Finals match saw KT Rolster put out of the tournament by Invictus Gaming, meaning that Invictus Gaming (1.35) will next take on G2 Esports (2.95) to see if G2 can once again prove the bookies wrong and dominate the rift once more and progress to the Finals.
On our second day we saw Cloud9 conquer Afreeca Freecs with a dominating 3-0 scoreline, though the real upset came with Fnatic beating Edward Gaming 3-1 to form an EU vs NA Semi Finals game. These games are well known to be grudge matches due to their hype and die-hard fans throwing flying the flag for their geographic region. Fnatic (1.45) are the current bookies favorites to win against Cloud9 (2.55) in their BO5 match this Sunday, and will subsequently face either G2 or Invictus to take home the World Championship 2018 trophy.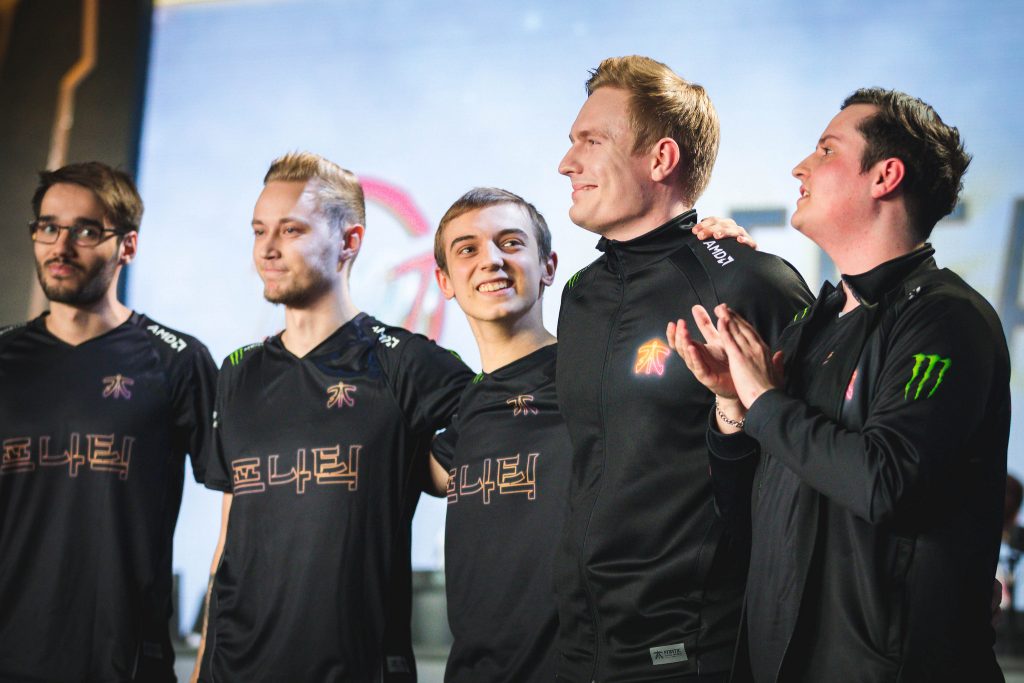 If G2 beat Invictus, and Fnatic beat Cloud9, then we'll definitely see an EU team lift the Worlds trophy for the first time in League of Legends history. Even without both teams progressing, as long as one does then it's still a likelihood that this will be the case.
SK telecom T1, three-time League of Legends world champions (and last-years runners-up), are absent from the tournament as they failed to qualify during the earlier stages. Samsung Galaxy, the team that beat SKT T1 at Worlds in 2017 and placed runner-up against them the year before that, have since rebranded as Gen.G due to an organizational buy-out and also failed to escape the group stages with a 1-5 scoreline in an arguably weak group.
With these 2 Korean giants missing from the knockout rounds it has greatly opened up the tournament to teams that would have previously struggled to progress.