Everyone who is anyone knows of the extraordinary, global impact that the Walt Disney Company has had for decades all across the world; the films are even considered 'part of the furniture' or expected in most homes as a go-to choice for family movies for all ages. Known more casually as just 'Disney', this American based company is a multinational media and entertainment firm that was founded almost 100 years ago, yet its impact only increases year by year and its expansion and relationship with Pixar has largely heightened that success. So esports fans were in awe somewhat last summer when the news that Disney are making moves to become a major involvement in the gaming world became circulated, public knowledge.
The influence and reach that Disney has across a variety of audiences will be of huge benefit to the esports scene. Their relationship with American sports brand ESPN in particular will increase the viewing margins incredibly as it will help pull in all demographics, not just the younger of spectators that can be traditionally connected to Disney. However in support of the younger audience, Disney will additionally help introduce fresh fans to the ESPN market and ultimately welcome new esports fans in the process.
The magical journey so far
The very first announcement that Disney would be moving into the esports arena came in Summer 2017 when fans learned that the media giant were considering hosting esports championships at its colossal Florida resort which is also home to the ESPN Wide World of Sports Complex of which Disney is an 80% shareholder. With the possibility of Disney following through with this idea, it would have a huge impact on the sheer volume of attendees at the esports live tournaments.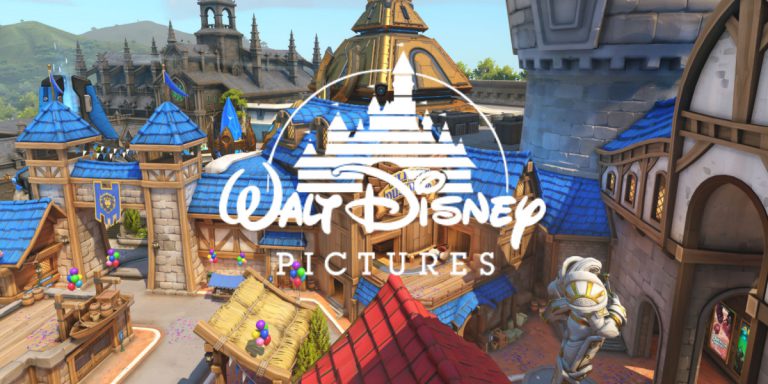 Disney World in Florida has the capacity and accommodation to hold over 20 million visitors per year and in addition to all of its attractions, the resort has two already prepared indoor arenas's that, in terms of size, can hold 12 volleyball courts, or alternatively, tens of thousands of keen esports fans. In terms of sporting events that already happen here, Disney pride themselves on their impressive customer satisfaction and are always offering sporting competitors enticing deals to help welcome them to the venue, discounted park tickets being a popular past offering, so getting the teams through the door shouldn't be too difficult.
Fans of the increasingly popular esports game, Overwatch, are likely already aware of the first steps that Disney have taken. In partnership with Activation Blizzard, Walt Disney Co and major broadcaster, ESPN have been involved in the streaming of the battle arena game on television in attempt to increase video games into a spectator sport industry. This involvement began in hopes that esports can become as equally as successful as more mainstream sporting events, such as football, and an attempt to bring younger demographics into a more modern, technical world that they can then grow with and help esports bridge the gap between lively, care-free children and sport-competitive adult players.
Launched in July this year, recaps of the Overwatch League began being broadcast on the Disney owned company, ABC, as a bid to test the waters, and coverage of the games were aired during 'prime time' slots to attract as many audience statistics as possible. With ESPN's signed deal with Activation Blizzard to air Overwatch content, it is a huge step for this esport league and the competitive video gaming industry, opening doors to be a part of ESPN 1, ESPN 2, Disney XD and ABC broadcasting list for the tournament finals and more premium events.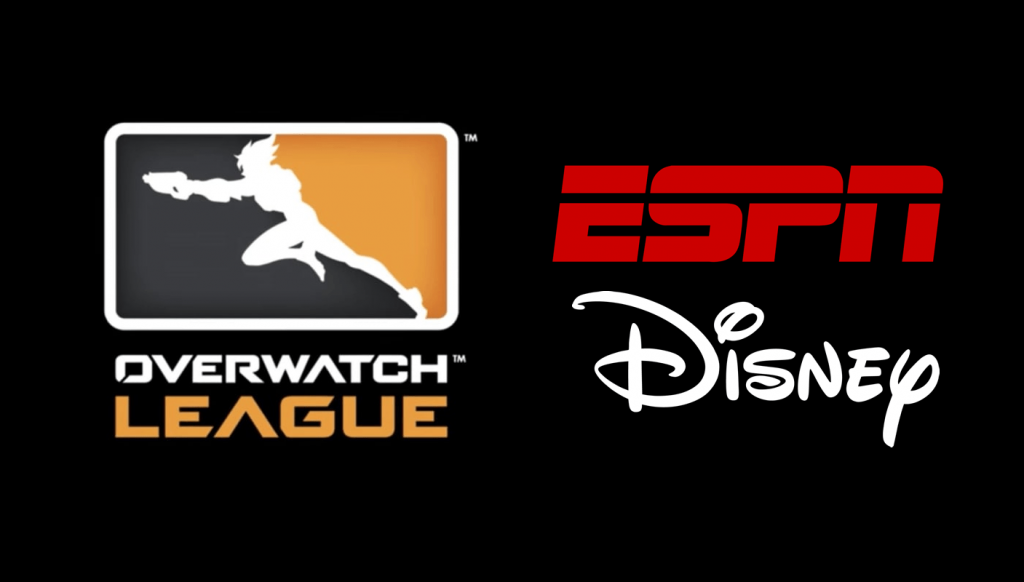 The financial status of this deal currently remains disclosed, but it is clarified to be a multi-year investment. As with most esport leagues, Overwatch offers outstanding prize pools and public competitions with prizes and betting platforms for audience interaction; all of which intrigue fans to participate. It is curious however to wonder if with the betting inclusion being a vital part of the games, whether or not Disney will provide safeguarding suggestions and place a more child and family-friendly alternative to the way the games can be enjoyed.
It is reported that esport titles are already surpassing leading sporting events, such as the annual NBA Finals, in terms of spectators and thats currently without television access and support. 2017's NBA finals resulted in 30 million watchers, as opposed to 32 million for the League of Legends Championship some years before. It is estimated that by the year 2020, approximately 70 million people will be tuning in to watch a range of esports finals, which is a much higher figure than those who follow American professional sport finals, such as baseball, hockey and soccer.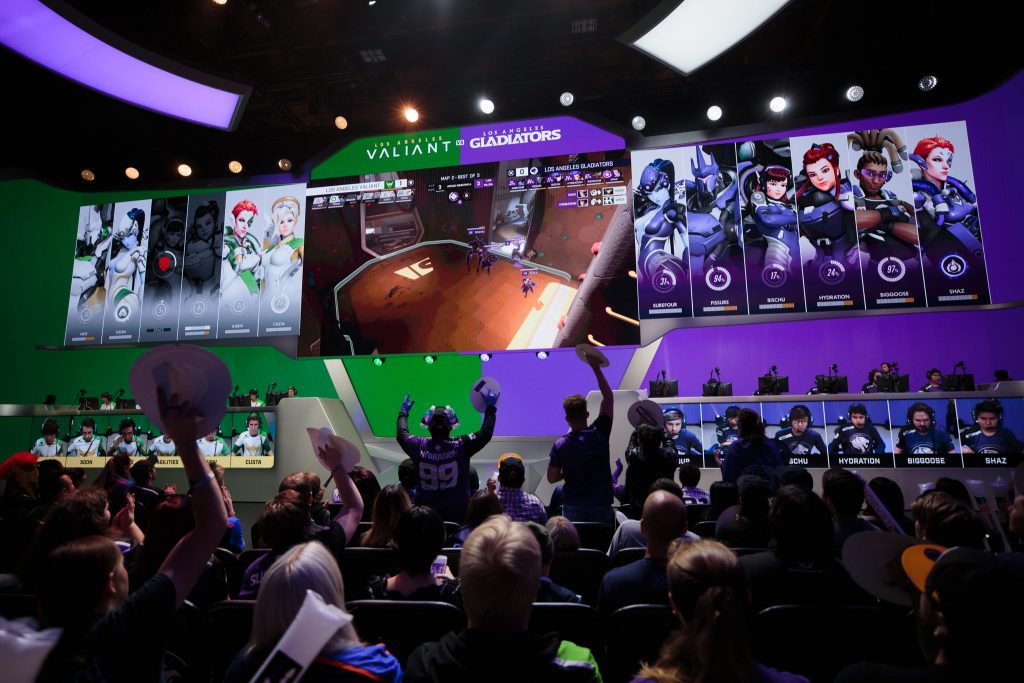 In addition to the Overwatch scene, it is apparent that Disney have also been in discussion with multinational games company, Nintendo and have since teamed up with the consumer company to create an original TV program, The Nintendo Switch Family Showdown, aimed at children and families and ultimately accessible through the Nintendo Switch device. The game introduces Disney Channel stars as in-game characters and families can then take part in a variety of different style games, all competitive in nature. As well as this, The Disney Channel and Disney XD began airing fresh esports content, provided by ESL last summer and Disney-owned ESPN have signed a lengthy contract with League of Legends provider, Riot, rumoured to be a record-breaking 350 million dollar deal. The deal is set to bring the globally recognised League to the ESPN channels as well as their apps and secondary sources.
In conclusion the power and position that Disney have acquired over the course of the last 95 years will largely contribute to the new up and coming esports community and modern digital world. Esports is a relatively new expansion, but it has taken the world by storm and it continues to be a progressive market that major industries are taking an interest in. It's flexibility in the sense of the global venues that hold esports tournaments, help encourage all fans across the world to make more of an effort to attend and back their favourite teams as the accessibility is uncomplicated.
Along with names like Disney backing the collective sport, Esports can only continue to increase in popularity and have unfamiliar audiences embracing the concept and considering it just as powerful as its neighbouring, conventional sports. Disney is likely to be one of many companies to kick start the promotional side of the games but, without hesitate, it won't be the last and the future of all esports games and competitions is looking exceptionally bright.
To modernise the famous quote by Walt Disney himself, "It all started with [the click of] a mouse".