The third week of the Fortnite World Cup Qualifiers is now underway having kicked off on the 26th April and it appears that even the pros can't resist putting on bets.
Two of Fortnite's biggest Twitch personalities, Guy 'Dr. Disrespect' Beahm and Tim 'Timthetatman' Betar, have been wagering against each other in a playful spat by placing a little bet of their own to determine who is the 'better competitive man'.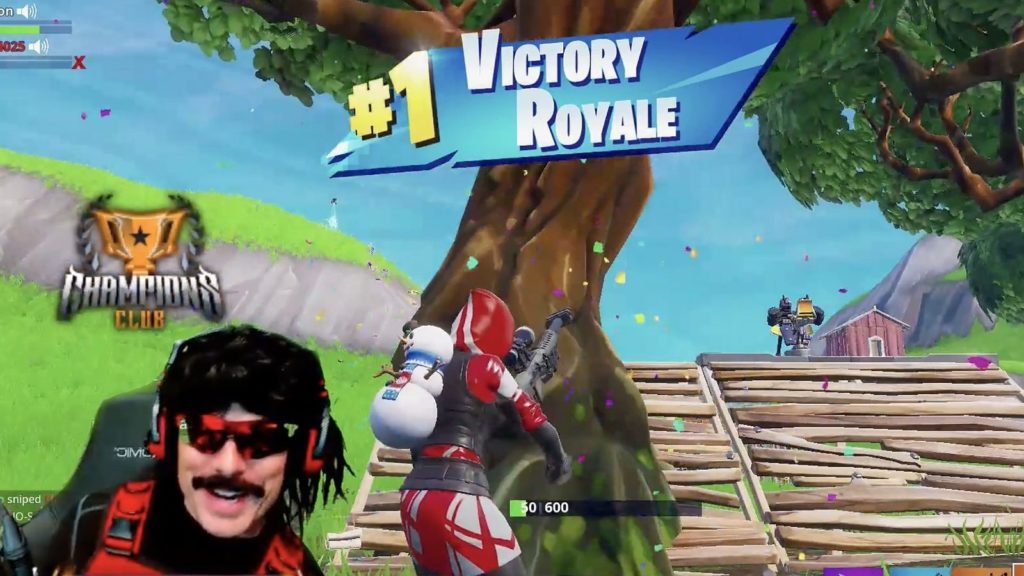 Two-time Blockbuster champion, Dr Disrespect initially challenged Timthetatman to a $500 bet to see who would place higher on April 27's Online Opens. It has since come about that 'The Doc' was more than ready to put his money where his mouth is, after a tweet to his competitor was released online, having referred to Timthetatman as "Timmy Tenders".
Hey Timmy Tenders aka @timthetatman , $500 to the winner with more points in tomorrow's World Cup qualifier.

You don't got the guts nor the experience in late game circles.

— Dr Disrespect (@drdisrespect) April 26, 2019
Tim playfully accepted the bet but on one condition – If Tim was to win, then he wanted the $500 in gifted subs to his Twitch channel. $500 in Tier 1 Twitch subs breaks down to 100 paid subscriptions.
I'm in… but I want mine in gifted subs when I win

— timthetatman👑 (@timthetatman) April 26, 2019
The Doc makes it…… interesting. 
After Tim posted his tweet and condition, and The Doc quickly agreed, however, he had an even more challenging condition of his own; one that quickly gather even more public attention. If Dr. Disrespect was to place higher than Timthetatman, then Tim would have to hand deliver the $500 in cash to The Doc while he would be doing "laps in my infinity pool butt naked". Uncomfortable? We agree, but what a way to spice up a competition!
Obviously, we hope, that this wouldn't actually be necessary and that The Doc would gracefully reconsider, but it wouldn't be the first time a little wager went overboard.
Deal… and since we're talking about details of payment, I want mine cash, handed to me in person, while I'm doing laps in my infinity pool butt naked.

— Dr Disrespect (@drdisrespect) April 26, 2019
World Cup Online Opens
If you are interested in watching the Online Opens to see who is going to win the $500 and to what lengths they will keep their bets, you can tune in to the official Fortnite Twitch channel for up-to-date broadcasts.