In addition to partnering with Twitch to stream their eChampions League, they are additionally giving viewers the change to earn in-game rewards by just watching their favourite teams play!
Your current change to earn rewards is during their ongoing event in Manchester, UK, from the 26-27th of April. So make sure you don't miss out and connect your Twitch and EA accounts to earn FUT rewards during the eChampions League stream.
FIFA Rewards
Although there hasn't been an official list of rewards that will be made available during reward streams, it's likely that these will be rare and ultra-rare cards. It may even be that some of the cards will only be available to fans that have watched the streams live and been lucky enough to snag a reward!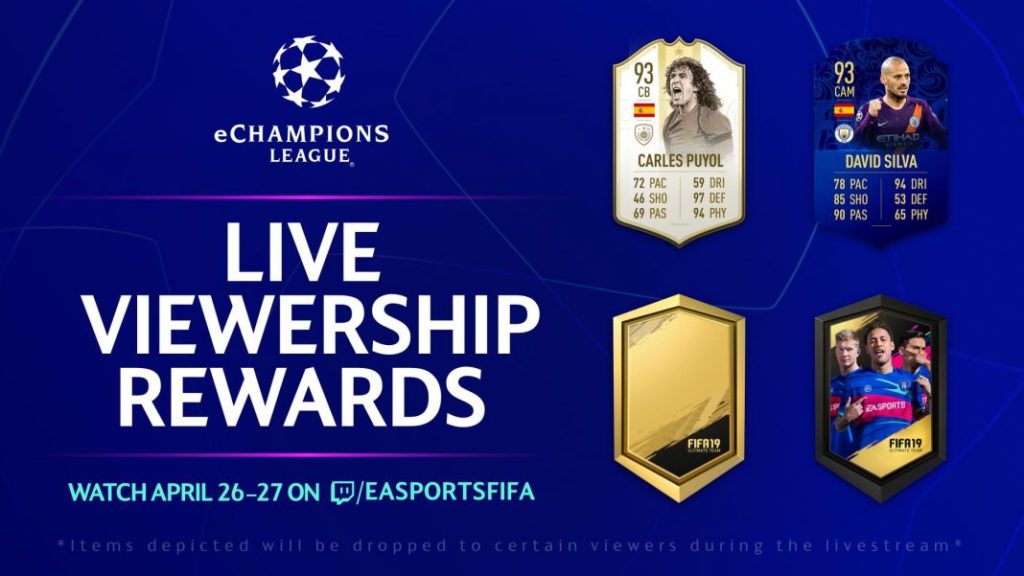 These "Twitch Drops" will be given to randomly selected fans that have linked their accounts and are watching the game live. If you're chosen, then you'll see your rewards within 24 hours of watching the stream. If you don't have an FUT account, then you'll still have the rewards on your account, but you won't be able to redeem them until you create an FUT account.
Twitch Drops are available for PlayStation 4, Xbox One, and PC.
Remember to make sure that you have linked your Twitch account and EA Account while you're watching the streams if you want to get rewards.
How to connect your EA and Twitch accounts
Note: If you've already linked your EA Account to Twitch with Madden, or for a previous FIFA event, then you're already set up.
FIFA have done really well in making sure the account linking process is extremely easy. If you want in, just follow our simple steps below and you'll be earning FUT rewards in no time!
First make sure your Gamertag or PSN ID is linked to your EA Account.
Go to the login page for Twitch and sign in or create your account.
Check that you're using the right Twitch account.
Start watching and earn rewards!
Twitch is a free service, so if you don't already have an account you can quickly create one to be connected. There are no restrictions to the age of a Twitch account, and you'll gain access to lots of quality content straight away!
Then, watch the official EA Twitch stream during the EA SPORTS FIFA 19 Global Series and get a kit. You'll also get the chance to get untradeable reward in FUT with Twitch Drops.
Troubles Connecting
If you're having any trouble connecting your EA and Twitch accounts then be sure to run through EA's support guide. Their guide goes into details about how to overcome any technical challenges you may face along the way. If you're still having problems, drop us a comment below and we'll do our best to help!
When will rewards be available?
Reward streams coincide with the EA SPORTS FIFA Global Series events. Keep an eye on when those events are happening on our FIFA events calendar, or on easports.com.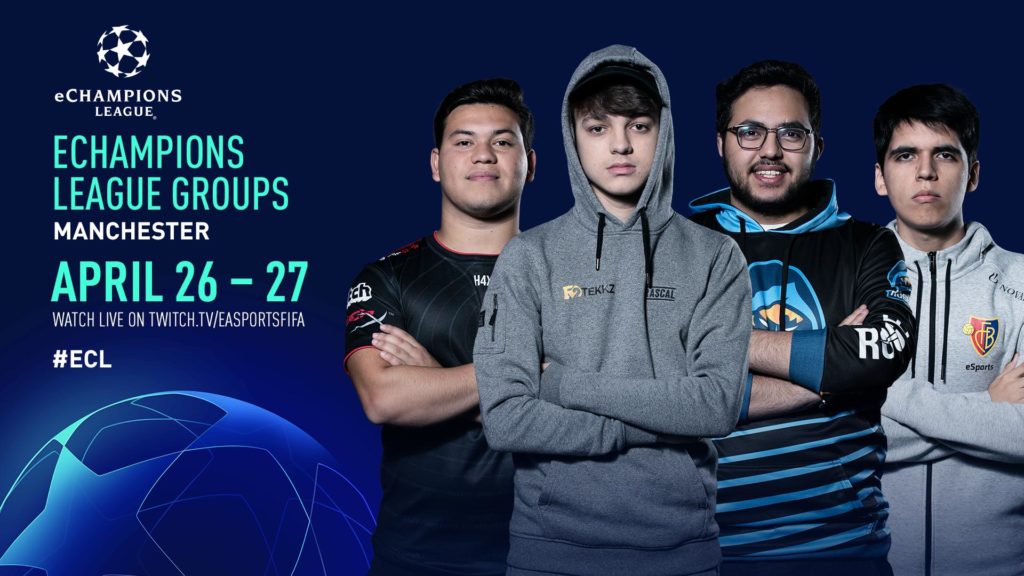 Follow @EAFIFAesports on Twitter to get updates and reminders for the Global Series on the Road to the #FIFAeWorldCup. Also, be sure to follow @EASPORTSFIFA on Twitter to get regular news and updates from the wider FIFA team.