The Mid-Season Invitational saw history made when G2 Esports beat Team Liquid in a dominate 3-0 win. This was the first time in League of Legends history that teams from Europe and North America went head-to-head for a grand final at an international event.
Confirmed as the fastest MSI Finals ever, G2 Esports methodically broke down Team Liquid in a speedy fashion. G2's Marcin "Jankos" Jankowski proved he earned his title of First Blood King by securing first blood in all three games. Martin "Wunder" Hansen also brought out his Pyke pocket-pick which had been key to G2's success throughout the tournament.
Rasmus "Caps" Winther was named MVP on the series after his impressive performance on Morgana, Sylas and Irelia, where he died just three times over the three games. During an onstage interview with Sjokz, Caps reflected on the final and future competitive matches;
"I still want to beat iG, but at the same time, we are obviously celebrating now. Probably going to celebrate for a few weeks and then LEC starts and we have to go on again. We are just celebrating and happy"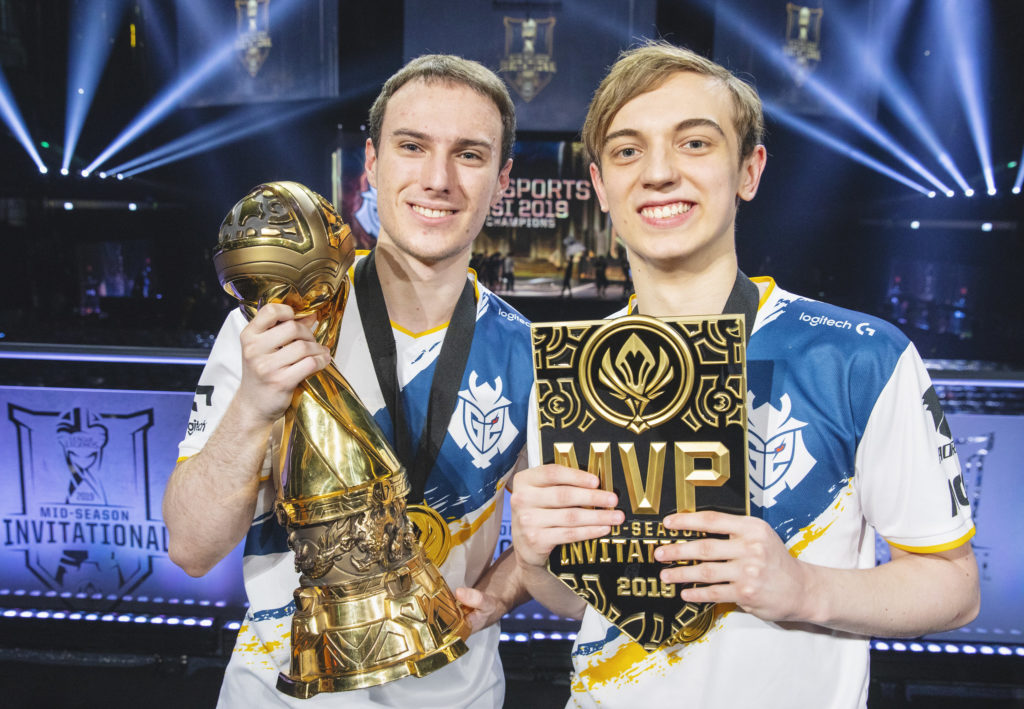 During the same interview, Luka "Perkz" Perković, told Sjokz:
"Its kind of crazy actually, I honestly don't know what to say, Im just super grateful. Last year I was in a tougher spot mentally and individually so I wasn't sure how to deal with it. I learnt a lot from that year and i'm super grateful for my organisation and all the players we have"
ROAD TO THE FINALS
Team Liquid provided one of the biggest upsets when they beat current world champions Invictus Gaming in the semi-finals. Going into MSI and throughout the play-in stage, there was no question that iG were the top team. With such a crushing loss, questions will now arise on how the Chinese organisation bounces back in time for the World Championship.
On the other side, G2 Esports took down SKT in an incredible close back-and-forth series which saw G2 win 3-2. The three-time world-champions have been struggling to regain their dominance after a disappointing 2018 which saw them miss out on attending the World Championship.
WHAT'S NEXT?
All eyes will now be on the next international tournament, Rift Rivals, which is set to take place in July. This year the event will be divided into NA vs EU and KR vs China vs LMS.
Rift Rivals Teams: 
NA: Team Liquid, TSM and Cloud9
EU: G2 Esports, Origen and Fnatic
KR: SKT, Griffin, Kingzone DragonX and DAMWON Gaming
CN: Inticuts Gaming, JD Gaming, FunPlus Phoenix and Topsports Gaming
LMS: Flash Wolves, MAD Team, ahq e-Sports Club and J Team.
In March, Riot confirmed that the OCE/SEA/JP Rift Rivals tournament had been cancelled. Additionally, VN/CIS/TR and BR/LATAM versions of the tournament had also been axed for 2019.