Note: This story is currently developing and we'll be continuing to update this story as it emerges.
HLTV.org is highly regarded as the definitive source for competitive CS:GO news, match and player information, and quite rightly so. Having started back in 2002 and commanding roughly 4 million users per-month the website has become a worldwide treasure.
HLTV has always focussed on Counter Strike news and has grown their platform from grassroots up. The site now features in-depth matchup histories and player profiles, leaving no statistic unturned. In recent years we've also seen a heavy drive towards converting their existing user base to bettors by providing comparative esports betting markets on their match pages and throughout their website. In one fell sweep this, in our opinion, instantly made them the largest esports affiliate in the world.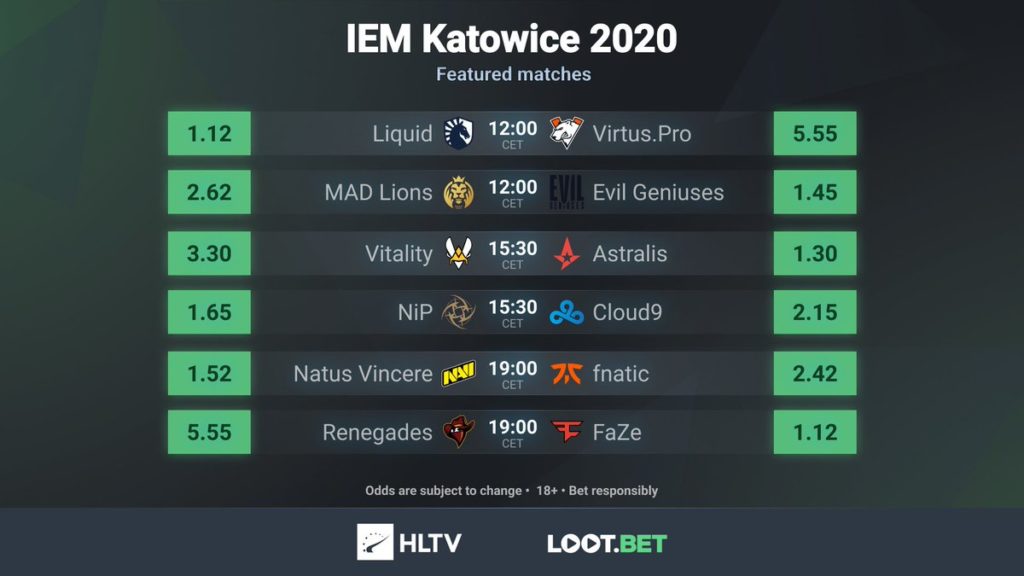 We've seen this ramped into overdrive this month as HLTV began heavily pushing betting across their social channels and communities in the form of sponsored content with esports betting platform Loot.bet. This faced a mild backlash from their community, perceiving the site to sell out. But people got bills to pay!
— ᠌ (@d4vskal) February 24, 2020
But who would be in a position to buy HLTV? Better Collective are one of the largest affiliate networks in the traditional sports and casino space. Their revenue comes from users interested in betting and they're increasingly interested in esports as an emerging market. Having recently boasted record high turnover in a post on EGR.Global, Jesper Søgaard, CEO of Better Collective, went on to say:
"We are in the advanced stages of a deal for the potential acquisition of 100% of the shares in an esports company for up to €34m."
Søgaard also said that the affiliate firm was making "important in-roads" into the US, citing increased profitability and the implementation of new business models that HLTV's global audience will bolster.
Although the article didn't point towards the specific target of this esports acquisition, when we consider Better Collective's existing portfolio it seems highly likely that it will revolve around an esports platform that has an affiliate offering. The €34 million price tag definitely limits choices substantially, and beyond purchasing a data provider that would have a much looser application for their network, we're extremely confident this just leaves HTLV on the table.
In addition to our speculations, an anonymous source from an established esports betting firm has also commented, claiming rumours are internally circulating that points to HLTV being the subject of this acquisition.
We're excited to see what news becomes public regarding the acquisition over the coming weeks and will continue to report as it evolves. If the rumours are true this means that we could see HLTV.org begin to take a much more betting oriented approach, hopefully not at the sacrifice of the quality content their fanbase is accustomed to.