Riot Games has announced that this year's All-Star Event will return to the Esports Arena in Las Vegas from December 5th-7th. 
The 2019 All-Star Event will see the best professional players and personalities from League of Legends together for a three-day event featuring competitive tournaments, charity events, unique game modes and a new Teamfight Tactics tournament.
All-Star 1v1 Tournament
TFT Tournament
5v5 Summoner's Rift
Show Matches
URF mode (original blind pick, not ARURF)
Tandem mode
WHO WILL BE ATTENDING?
2 pros from each esports region, as voted by fans
6 pro player "All-Star Invitees", chosen by Riot after the conclusion of the fan vote
League Partners (streamers, prominent LoL community members, etc.) from around the world, selected from the League Partner Program
Some of the biggest and best TFT personalities from around the world
Like previously, fans will be able to vote for the two pros from their regional league to send to All-Star. Fans may cast votes for other regions as well, though foreign votes will only make up 20% of the total vote within any given region. Voting will be open for approximately a week with more information to be announced on Lolesports.com in the coming weeks.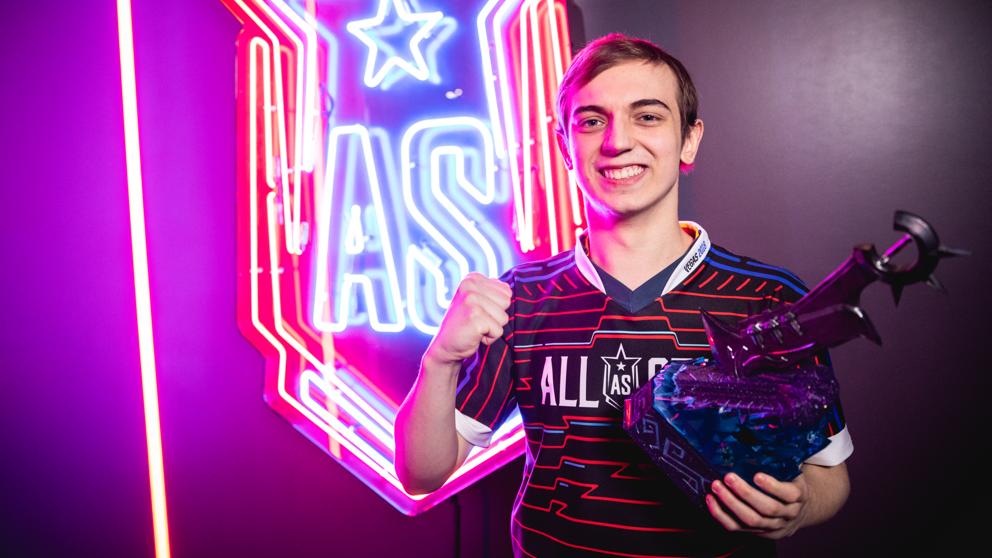 2018
Last years event saw Doublelift & Voyboy take home the 2v2 Charity Tournament, raising $100,000 to support mental health efforts around the world. In the 1v1 tournament, Rasmus "Caps" Winther took home the trophy after beating Jackson "Pabu" Pavone 2-1 in the Grand Final. Finally, in the West vs East match up it was the West who came out victorious after beating the East in a Nexus Blitz tiebreaker match.