To celebrate the LEC and LCS Summer Split 2020 starting, Midnite are giving their bettors a chance to win some League of Legends goodies just by using the sportbook. Over this coming weekend, between 12/06 and 15/06, all you need to do is place a £10+ bet on an LCS or LEC match and you'll automatically be entered into draw.
This event is only available for existing users that opt-in to an exclusive email, so if you want a chance to enter then you'd better get signed up today!
Which matches can I bet on?
In the LEC we're starting with G2 Esports (1.35), Europe's golden boys, facing off against MAD Lions (2.96), who finished fourth during Spring Split. With G2 deciding to revert their lane swaps and putting more emphasis on less "troll" compositions. This is guaranteed to be a fantastic match to open off the Split. G2 will definitely be favourites for this match, so don't miss your chance to start the Summer Split with some profit.
Later in the evening, we'll also be treated to a grudge match between Misfits Gaming (2.96) and Fnatic (1.35) which always delivers some quick first bloods and aggressive gameplay. If you're look for a solid bet on this match, take a look at Fnatic to take First Blood at around 1.85.
But remember, all of the matches will be a Best of 1, so really anything could happen on the day.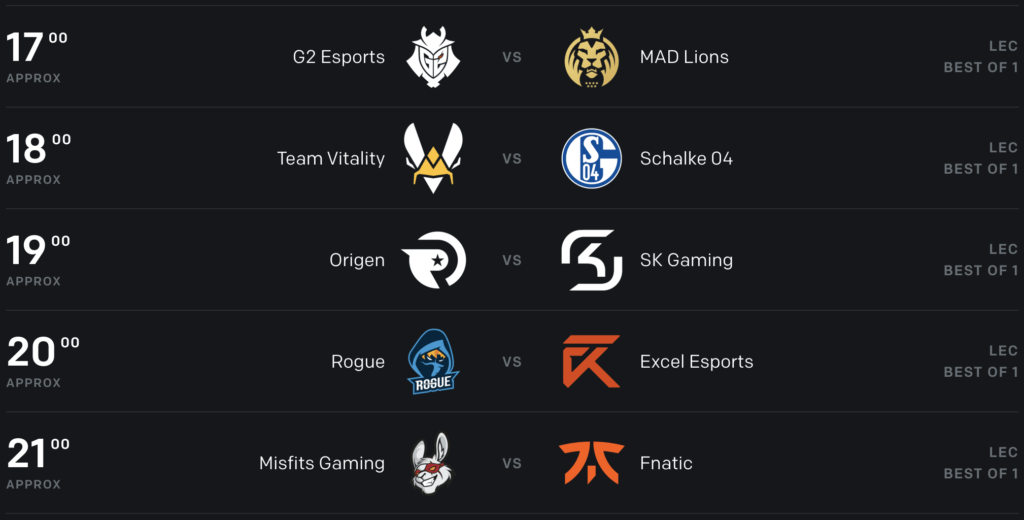 Over the pond in the LCS there's no shortage of quality matches there either. Arguably two of the most popular NA teams, TSM (2.02) and Team Liquid (1.71) will be fighting it out on the Rift so expect to see some high-octane action and excitable Twitch chat to open the Series. Team Liquid are in better shape right now, but it will definitely be a close game.
FlyQuest, 100 Thieves and the recently rebranded Evil Geniuses will also be fighting for some early points in the Split.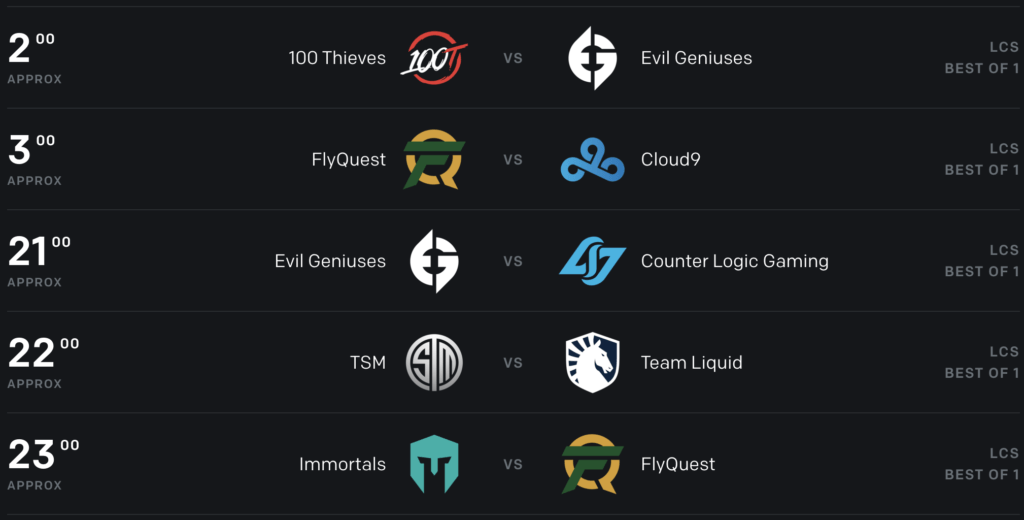 Games will continue over the weekend, so there will be plenty of matches to win entries on.
How to qualify
Register a Midnite account before 17:00 BST on 12/06
Opt-in to the email
Place a £10+ bet on LCS/LEC before the last match on 15/06
What can I win?
The loot crate will contain one of five possible League of Legends items or bet credits. Each winner will receive one of the items at random, and although all the prizes are pretty great, we wouldn't mind a G2 jersey on our wall!
Official G2 Team Jersey
£50 RP Gift card (7920 RP)
10 Hextech Chests & Keys
Mystery Epic Skin (worth at least 975 RP)
Mystery League of Legends Funko Pop