Fortnite fans will have recently learned of the fantastic deal involving organisation, Misfits Gaming, joining forces with MilkPEP's Milk It! campaign. When thinking of online gaming it is not usually natural to immediately think of milk, however a sponsorship from this ever-growing consumer company is exactly the kind of backing a fresh esports title needs. Naturally thisi s great exposure for both sides of the coin. The partnership is said to include a range of benefits, from hosting tournaments, to designed community gatherings, involving huge personalities of the Fortnite brand, and behind the scenes content to dig deeper into the backstage gossip.
Misfits Gaming is a thriving European esports corporation, however now based in Miami, USA, with a larger proportion of their focus being on the League of Legends market. Covering a wide range of other esport titles, they have teams of professional players in various different leagues, including the LCS, NBA's 2K League, Riot Games and their connection via its roster, Florida Mayhem, means they have a team in the Blizzard's Overwatch League.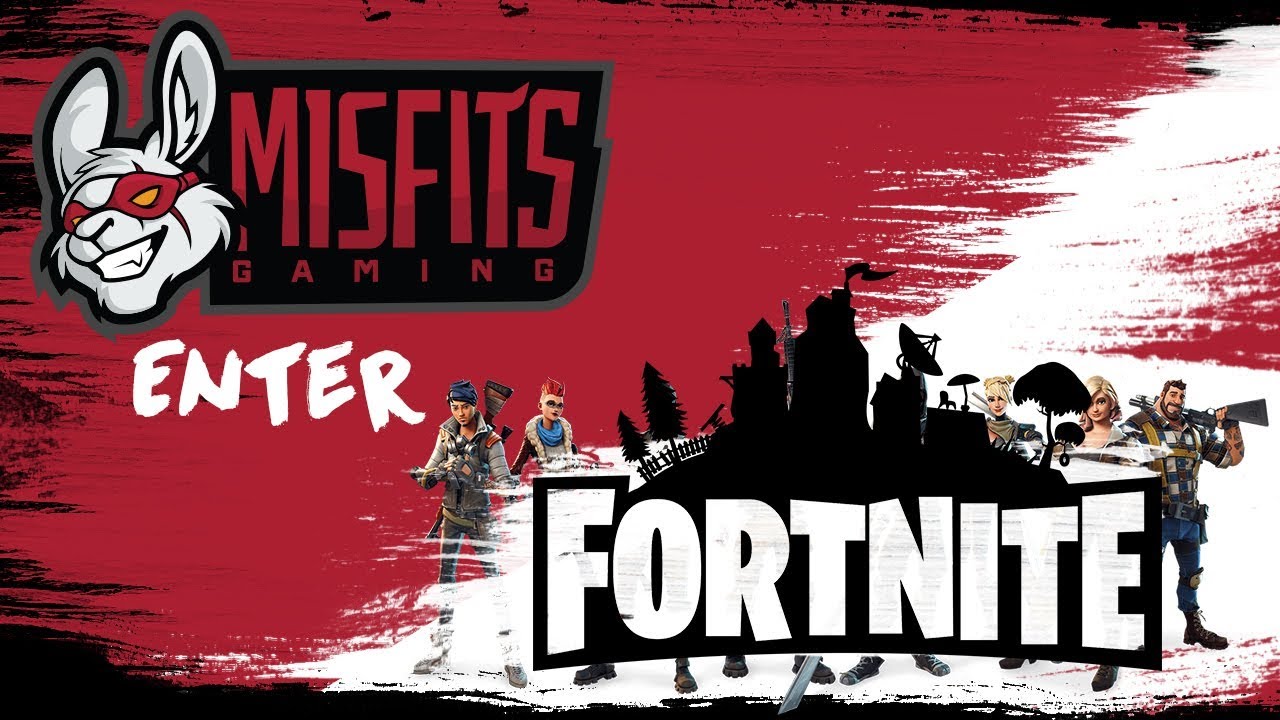 Not the only recent announcement of its kind, Misfits Gaming also joined forces with popular chair manufacturer Vertagear back in October 2018, shortly after their public declaration explaining their active plans to have a gaming arena located in Western Berlin. The esport-focussed organisation seem nothing short of new ideas at present, with many of followers keen on what their next move may be.
However, with this recent deal solely focussing on the growth of their Fortnite brand, CEO and Co-Founder of Misfits Gaming, Mr Ben Spoont, eagerly reflected on the new announcement and why it is so important from a business point of view:
"Our community is the foundation of everything we do here at Misfits Gaming. We're excited to bring our fans closer to our Fortnite players through events and content in partnership with Milk It!
The discussion was met with Senior Director of Marketing, Ms Miranda Abney, who also added to the excitement and shared her view on the partnership and why it promotes something special and something she believes to be a unique selling point:
"There's plenty of fantasy in the word of esports, but Misfits Gaming has real players who drink real milk to help them be their best."
Ms Abney continued by exclaiming why milk brands do not have to only focus on the health benefits, but rather that with the right advertisement, children will find an enjoyment in consuming the product:
"Milk It! wants to help kids feel even more connected to what really matters to them – from the influencers they follow, to the games they play – through real moments with their favourite players."
Whether you are a milk fan or not, its positive effects on our bodies are undeniable, particularly in the young. Fortnite is largely focussed on the younger demographic with the majority of its fanbase being adolescent or adults under the age of 25. To have a supporting brand that helps promote healthy living, especially after the controversy of how a gaming lifestyle can be unhealthy, is going to be a huge plus for the industry.
Both partners involved should benefit massively from each others media coverage and this might just be a story worth 'milking' and one to watch.