Esports organisation Team Liquid has announced a partnership with Marvel Entertainment, marking the brands first partnership in the esports space.
To kick off the collaboration, a selection of four Avengers-style Jersey have been released. Team Liquid's League of Legends team was the first to debut the Captain America Jersey at this weekends Rift Rivals.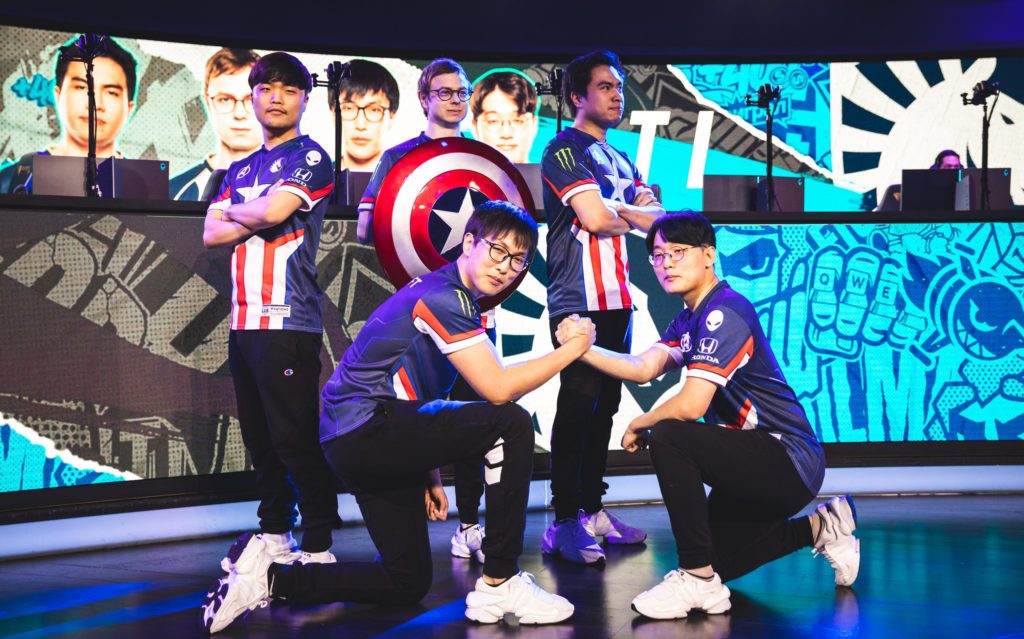 The partnership includes a total of four jerseys inspired by the characters from the Marvel movie franchise, The Avengers.
Team Liquid x Marvel Captain America Jersey
Team Liquid x Marvel's Avengers: Endgame Quantum Realm Jersey
Team Liquid x Marvel Iron Man Jersey
Team Liquid x Marvel Logo Tee
Along with the release, Team Liquid posted a youtube video showcasing some of its players and most recent tournament wins. CS:GO's Nicholas 'nitr0' Cannella, Smash's Juan 'Hungrybox' Debiedma, Fortnite's Noah 'Vivid' Wright and League of Legends' Yiliang 'Doublelift' Peng were among those featured.
Team Liquid and Marvel have also confirmed that they will be unveiling future collaborations over the next few months, with exclusive merchandise drops and content crossovers having also being teased.
Early this month, Team Liquid announced a business deal with Blood Centers of America to help raise awareness of the importance of blood donations. Branded buses have been travelling to universities and Team Liquid events across America, with limited edition t-shirts being offered to those who donate.
Additionally, Team Liquid recently partnered with Chinese streaming platform HUYA to connect with its audience in China. Players from League of Legends, CS:GO, Apex Legends and Hearthstone are set to be viewable and translated in real-time on HUYA.