Bet on Top Esports Tournaments
Want to find out more about betting on esports tournaments online? Whether you're interested in betting on League of Legends or Dota 2 or any esports title in between, we've got you covered. Let's take a closer look.
The esports industry is booming. Over $100 million were given out in prizes across the thousands of esports tournaments that took place in 2017 alone. These tournaments involved a multitude of esports titles, including games such as League of Legends, Dota 2, Counter-Strike: Global Offensive, Hearthstone and Heroes of the Storm, to name just a few. This page will guide you through some of the most exciting esports tournaments to bet on as well as the betting sites which feature them.
Esports Tournament Betting Sites
Whether you are a casual player or a die-hard esports fan, betting on esports tournaments can further enhance your event viewing experience. Want to get involved with these top tournaments, as well as other exciting esports competitions? These bookmakers offer plenty of esports betting opportunities.
The Best Esports Events
In recent years esports tournaments have progressed from humble beginnings to worldwide fame. While 2010 saw a meagre 700 esports tournaments, nowadays there are thousands of esports events each year. This rapidly increasing number of events has led to increased spectatorship, with the 2018 global esports audience estimated at around 400 million. Fans can buy tickets to watch the action unfold in arenas seating up to 10,000 people, such as the KeyArena in Seattle, but can also stream the events online with Twitch.tv and YouTube Gaming. The growing popularity of esports tournaments means there are plenty of betting opportunities for esports fans to get involved with.
Top 5 esports events to bet on
Want to get involved with esports betting, but not sure which tournament to place a wager on? Here are the five biggest competitions to bet on.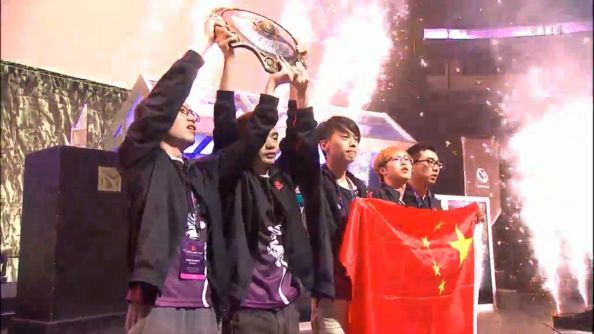 1. Dota 2 – The International
The International, commonly known as TI, is essentially the Dota 2 world championship and takes place once a year, usually in August. The International, organised by Valve, is entering its 9th year and is still hugely popular, not least because the tournament offers some of the largest prize pools in all of esports – the 2018 tournament had a total prize pool of $25.5 million.
Read more about The International here.
The 10 day tournament sees 18 of the world's strongest Dota 2 teams battle through the round-robin group stage before the final 16 fight for victory in a double-elimination format. The length of this tournament lends itself to many betting markets, from the outright winner, to individual match winners and in-game events.
The International is not to be missed, offering an off-the-scale betting opportunity for all Dota 2 fans. The International 2018 took place in Vancouver, Canada over August 15th – 25th.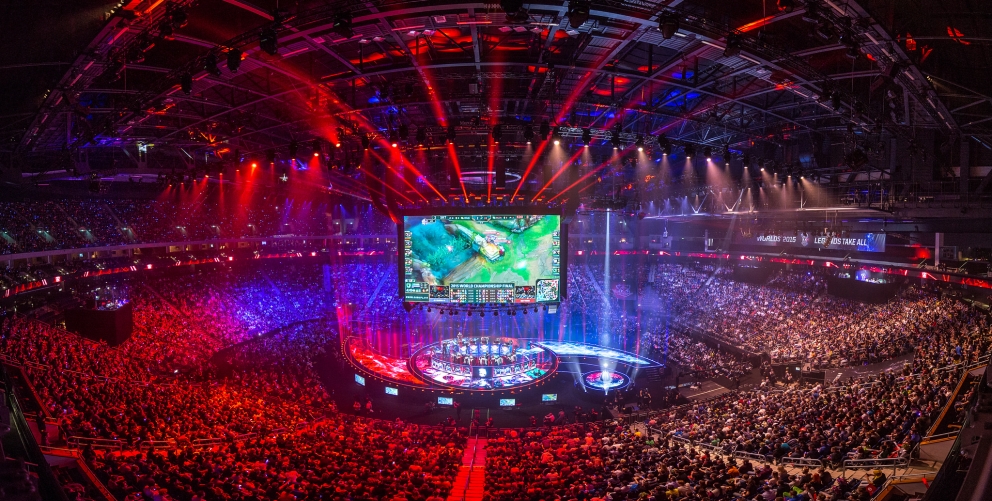 2. League of Legends World Championship
The League of Legends World Championship, also known as Worlds, is the most-watched esports event in the industry, thanks to its high production value and LoL's huge player base – the game has around 100 million monthly active users.
Organised by Riot Games, the tournament takes place annually and lasts around seven weeks. In 2017, 24 teams competed for their share of the prize pool that exceeded $4 million, but it was team Samsung Galaxy that took the title, winning $1.7 million. This seven- week competition opens plenty of betting opportunities for LoL fans, allowing them to place bets on factors such as "team to destroy the first Inhibitor" or "first team to kill Baron", as well as more general wagers, such as outright winner.
The League of Legends World Championship 2018 Knockout Stage is due to start on 20th October, where the eight strongest teams will battle in a single elimination bracket in the hopes of taking victory.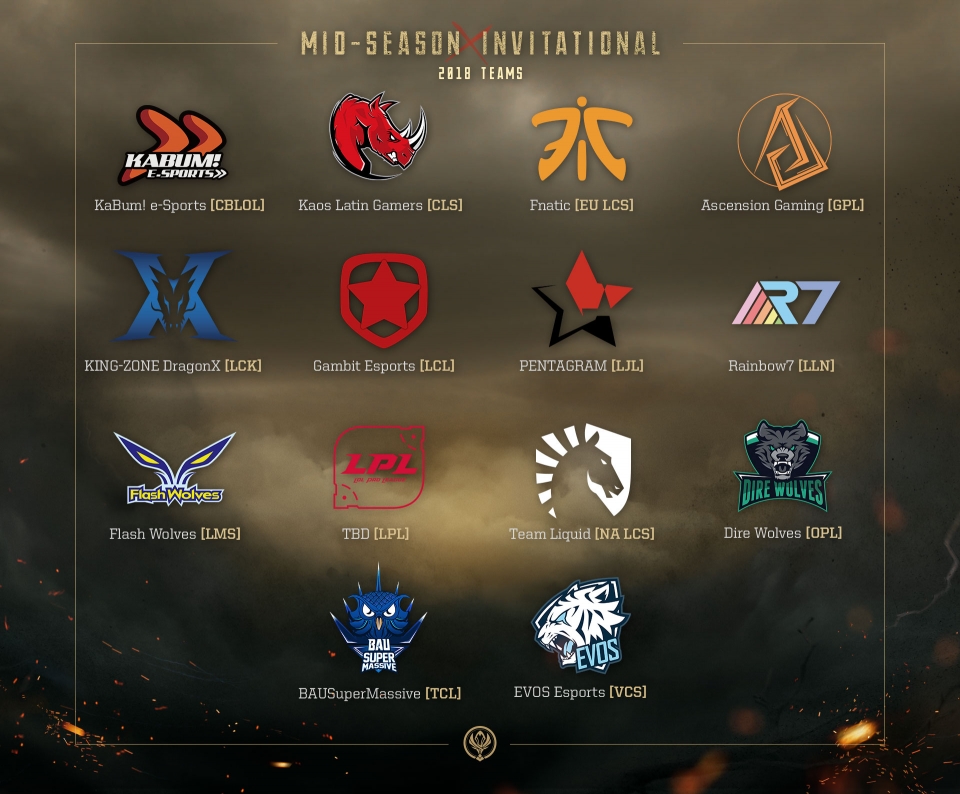 3. League of Legends Mid-Season Invitational
Mid-Season Invitational, MSI, is another hugely popular League of Legends tournament, bringing together 14 teams each spring.
Each of these teams is the Spring Split champion of its respective region, making the competition a top-level event that draws the attention from the global LoL scene.
Needless to say, this is another esports tournament for which the best bookmakers offer a range of betting opportunities.
Exact betting markets will depend on the competing teams, but opportunities include outright winner, and first Inhibitor – much like other LoL tournaments.
The 2018 MSI tournament took place from 3rd to 20th May, and Royal Never Give Up won $527,650 of the $1.37 million prize pool.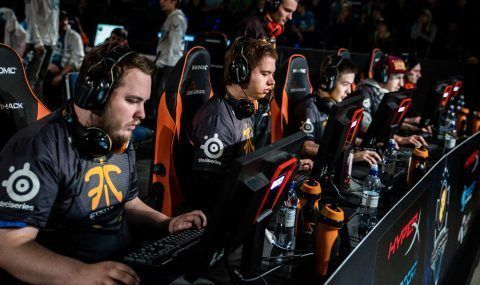 4. CS:GO ELEAGUE Major
ELEAGUE Major is more or less a World Championship for Counter-Strike: Global Offensive (CS:GO) and has been newly rebranded to allow 24 teams to compete in three stages, over a period of two and half weeks. The final eight teams battle it out in a best-of-three format until the winner emerges.
CS:GO ELEAGUE Major 2018, organised by Valve, took place in Boston and Atlanta, and boasted a prize pool of $1 million. Team Cloud9 were crowned victorious, winning $500,000 for their efforts.
As one of the most exciting competitions in the CS:GO professional scene, this event offers all the spectacle and betting opportunities you need. CS:GO betting markets include map winners as well as overall match winners and tournament winners, so there are plenty of markets to get involved with in this tournament.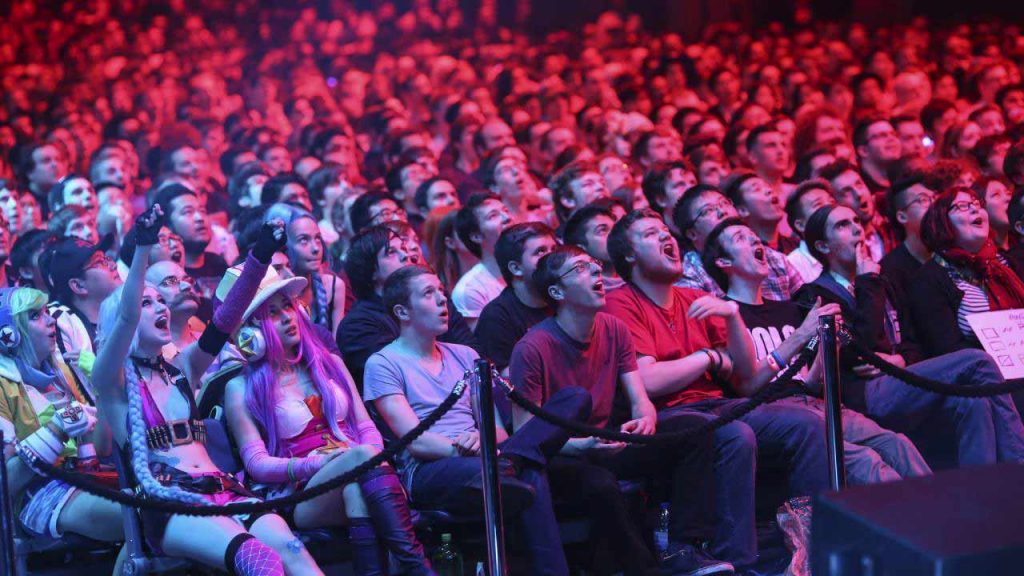 5. The Overwatch League
The Overwatch League (OWL), for which 2018 is its inaugural season, is more than a mere tournament, taking place from the beginning of January until the end of July. This extended period of play sees 12 teams competing over four stages, in over 250 matches, meaning there are plenty of Overwatch betting opportunities. Teams participate from all over the world, which brings a truly international audience.
The prize pool for the 2018 league was an impressive $3.5 million, with team London Spitfire crowned the inaugural champions, taking the $1 million winning prize.
The great thing about betting on the OWL, organised by Blizzard Entertainment, is that you can see how a team improves throughout the league as well as learning each team's strengths and weaknesses. This will help you to place more educated bets on games.
How many esports tournaments take place each year?
The number of esports events has grown each year, and nowadays there are thousands. Almost 4000 tournaments took place in 2017, with events taking place across the globe.
Can I bet on esports tournaments throughout the year?
Yes, that's just one reason esports betting is so exciting. With so many tournaments to choose from, there's an event to suit everyone throughout the year. From the beginning of the Overwatch League in January, to the League of Legends Worlds in September, there are plenty of events to bet on.
Can I watch esports tournaments live?
Yes, you can watch your favourite esports tournaments as the action unfolds via a range of streaming services, including Twitch, YouTube and Facebook. Some esports bookmakers even offer a streaming service on their own website, allowing you to bet on tournaments as they happen.
See our full guide to watching esports online for more information.
Can I bet on esports tournaments on my mobile?
Sure. We're all spending more time on our mobile devices and esports bookmakers are reacting to this, making mobile esports betting accessible to all, be it through a m
Yes. The majority of esports bookmakers give punters the option to place their bets on their mobile-optimised web page or mobile app. You'll usually have access to the same betting markets, bonuses and fast payment methods on your mobile device.
What's the best strategy for esports betting?
Unfortunately, as with any other type of gambling, there's no failsafe strategy to guarantee a win. There are plenty of betting tipsters claiming to have the secrets to placing a winning bet, but you should take this advice with a pinch of salt. Thorough research into team performance history will help you make educated bets but surprises do happen! Our list of esport betting strategies and tips is a great place to start.