DrDisRepect, one of PUBG's most popular Twitch streamers, announced today that he plans to launch a new weekly tournament. In what was possibly the most informal announcement ever made in esports, the Doc made an impatient statement earlier saying, "I don't want to delay it anymore, I'm going to be starting my own tournaments… We'll have more of an official announcement later on once it's all polished out." He went to to say "it's going to be the next level. Money on the line… et cetera et cetera et cetera". You can watch a clip from his Twitch announcement below, that was shared on Reddit almost immediately after he made the statement.
The details are thin, but the hype is real. DrDisRespect has a Twitch following of over 2.6M and has become one of the most important streamers and advocates for PUBG, with an in-game crate released in his name earlier this year. The implications of a DrDisRespect-led event can not be underestimated, and in his short statement, he made it clear that his intentions were to go beyond PUBG.
With PUBG's recent announcement last month of their huge investment into the esports scene, both incubating and promoting the competitive and community PUBG esports scene, we're excited to see if this comes as an official or unofficial league partnership. Either way, this won't be for peanuts so expect to see the top teams, streamers and PUBG amateurs all lining up to compete.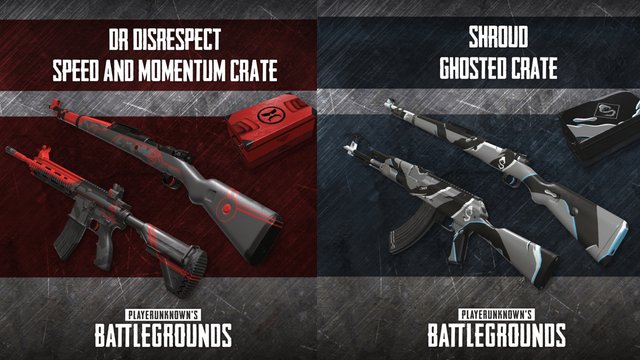 This announcement comes in the wake Keemstar's announcement of a $100,000 weekly PUBG league, though contrary to his name Dr. Disrespect is a much more respected member of the streaming community as such will likely receive more official backing and player support. We can see this already with the amazing exclusive DrDisRespect crate, containing a range of Doc branded in-game content, that was released last month via the Twitch Prime platform.
We will keep reporting on how the Doc's tournaments as it progresses and hopefully begin reporting on markets and odds as they're released.