Girl power is ever-present in the news today with feminism and women's success frequently topping the charts; its become the way of the world as of late! Well it appears they turned heads once again when it comes to the esports industry with news of a inaugural all-female CS:GO tournament on the cards for the 5-7th July this year.
"DreamHack Showdown" is a partnered event created by DreamHack, ZOWIE and Esports-Management and will feature a very attractive $100,000 prize pool and players who are dedicated and feisty enough to take the title. Involved players have access to specialised promotions and event attractions throughout and there is to be a total of 8 competing teams bringing their best of CS:GO skills to the stage.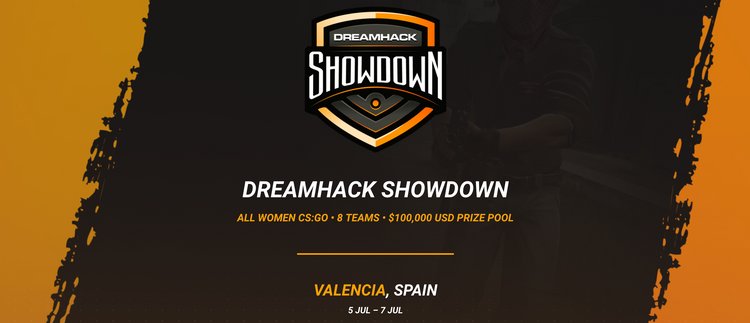 Before we get too carried away in the excitement of this tournament, competing teams will have to go head to head beforehand at the LAN Qualifiers which is held in Asia, or the online version which serves the European and the North American region. The two split online divisions are managed by Esport-Management and scheduled to take place on the 8th and 9th of June for NA and EU and it is the surviving 8 teams that venture on to the DreamHack Showdown and battle head-to-head in Valencia.
DreamHack's AB Co-CEO, Mr Marcus Lindmark, spoke about the inspirational message that this tournament hopes to bring competing, female gamers across the world:
"Inclusivity at our events is a huge part of DreamHack – we aim to be the esports and gaming festival where all groups feel welcome […] DreamHack Showdown is a step to help create inspirational moments for aspiring female esports competitors worldwide."
This comment was addressed by the VP of Global Marketing for Esport-Management (EM), Ms Katherine Amoukhteh, who speak in-depth about her company views and what is especially important to EM in this case:
"We believe in an esports ecosystem where every gamer can embark on a path to become a competitive gamer in a professional, supportive environment, and DreamHack Showdown is an opportunity to show this on multiple levels: to celebrate women currently in the gaming industry, inspire those who desire to participate, and – through our platform – equip them with the tools to become the next champions. […] Our focus is on supporting esports at the grassroots level and creating diversity in exports through partnering on industry- changing initiatives like DreamHack Showdown."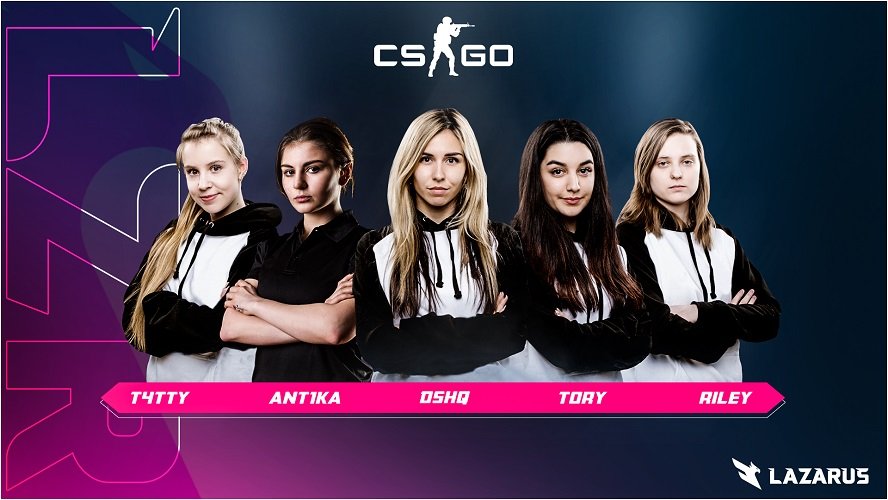 One of the involved partners that are making this tournament possible is ZOWIE. A company who strongly believe in equal playing opportunities and previously announced their intention to host ZOWIE DIVINA Women's Asian CS:GO Championship in Shanghai, China between the 20th-23rd of June this year. ZOWIE are responsible for serving the Asian LAN Qualifying round and therefore responsible for sending the best two teams to DreamHack Showdown.
Director of Esports for BenQ, Mr Chris Lin, spoke about ZOWIE's involvement as well as the overall intention and excitement that DreamHack will bring via the Asian connections involved and why this move is essential for women gamers of CS:GO today:
"In 2012, ZOWIE started the DIVINA initiative in support of women's esports. The goal was to provide women with more opportunities to showcase their talent and bridge the gap to pursuing a professional esports career. […] "We are continuing towards that goal, not only with this partnership but by providing teams in the Asian region with the opportunity to compete in a LAN environment. Asia is one of the regions where such exposure is sorely lacking, and we think that the experience teams take back from this will be invaluable in helping build up the scene in their respective countries and communities. We are thrilled to be working with DreamHack to present the most professional CS:GO championship for women to date."
Having more women involved in online gaming and live tournaments is still a refreshing change in the esports industry and we hope that more and more women will take the plunge and put their stamp on what is currently a perceived masculine market.